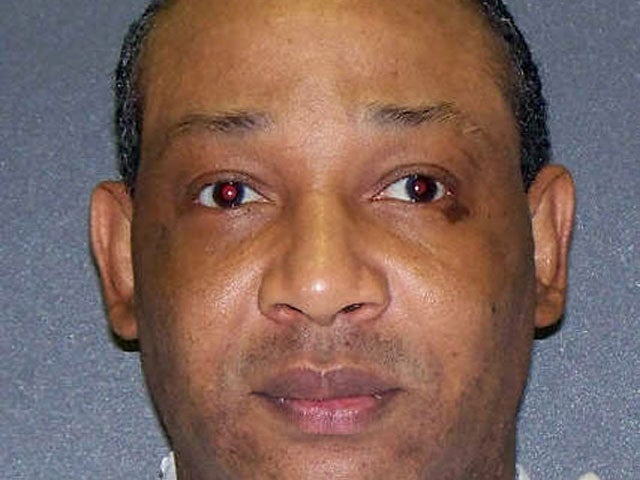 Rickey Lynn Lewis, convicted Texas murderer, to be executed Tuesday
(CBS/AP) HUNTSVILLE, Texas - Rickey Lynn Lewis, an East Texas man convicted of killing a man and raping his fiancee in 1990, is scheduled to be executed Tuesday evening in Huntsville, Texas.
Six months after Lewis, 50, was paroled in early 1990 from a 25-year term for a third burglary conviction, he was arrested for shooting and killing 45-year-old George Newman, raping Newman's fiancée and stealing her truck after breaking into the couple's home about 90 miles east of Dallas in Smith County.
On Tuesday, Lewis, of Tyler, is scheduled to become the second man executed in Texas this year. Three more are to follow this month in the nation's most active death penalty state.
The Texas Board of Pardons and Paroles on Friday rejected a clemency petition for Lewis and the U.S. Supreme Court a week ago refused to review Lewis' case. "I think at this point we're out of options," Lewis' attorney, Seth Kretzer, said.
Newman's fiancé, Connie Hilton, said her barking dog woke her the night of Sept. 17, 1990. She got out of bed and saw a man in the hallway with a shotgun. Newman responded to her scream and was gunned down. The dog was also killed.
The Associated Press normally does not name rape victims, but Hilton agreed in an interview to be identified. She has written a book that includes her experiences as a crime victim and uses it in her work with a prison ministry organization. "God's gotten me through this," the 63-year-old said.
Hilton was assaulted for over an hour by Lewis while two other men, who never were identified or found, stole items from the house. She was left in the kitchen, hands and feet bound, as Lewis and his partners fled in her truck. She managed to free herself, crawled to Newman's body, and then climbed out a window. She drove to a store for help.
Lewis was arrested three days later after he was seen with some of the items taken from the home. DNA evidence linked him to the attack.
"I'm not looking forward to it," Hilton said of Lewis' lethal injection. She plans to be in Huntsville on Tuesday evening, but was uncertain if she would watch. "I was there when George was killed. ... It's not something you want to remember. But I'm looking forward to a final decision, putting an end to that, to the appeal process."
Thanks for reading CBS NEWS.
Create your free account or log in
for more features.