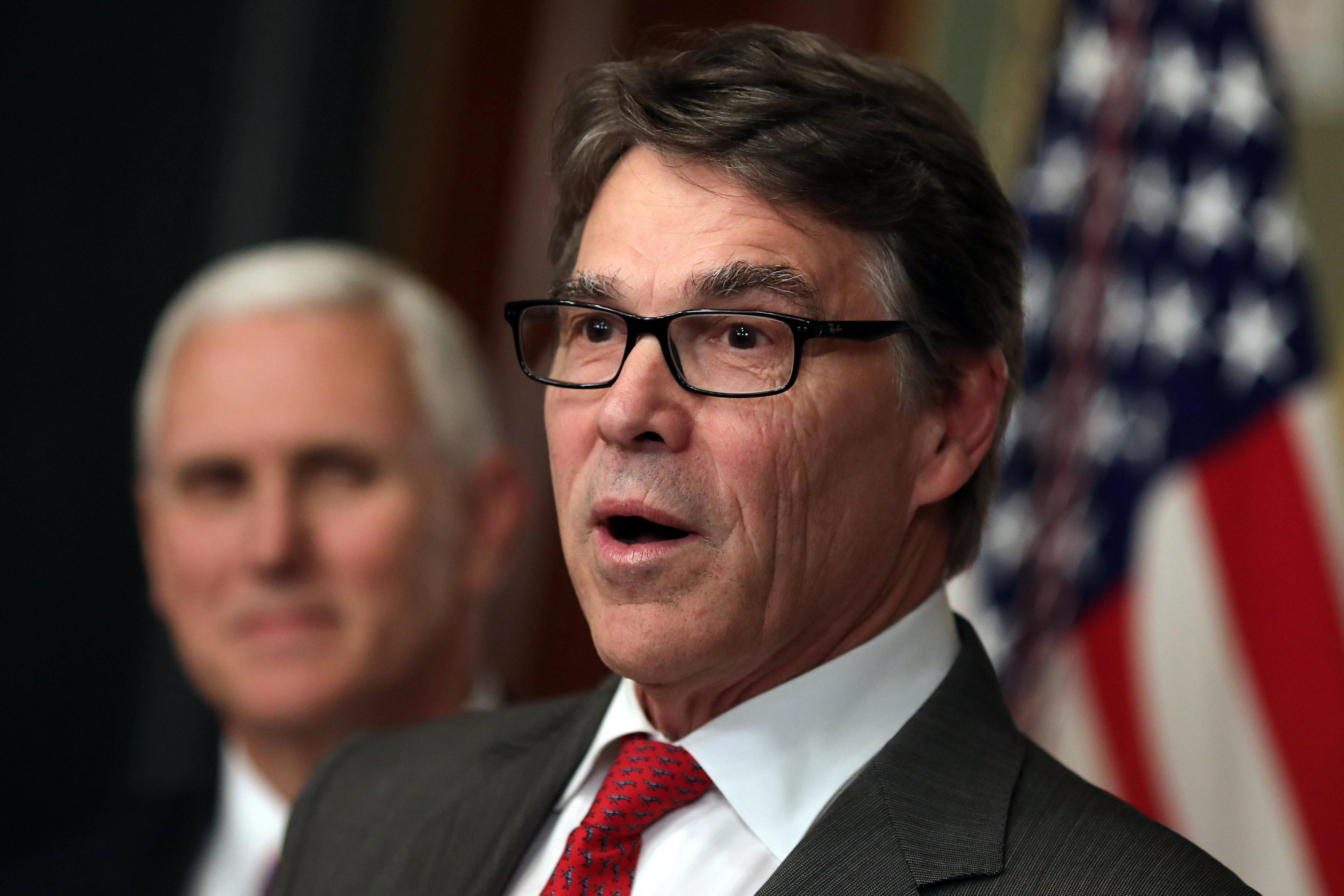 Rick Perry says fossil fuels can help prevent sexual assault
Secretary of Energy Rick Perry said Thursday that fossil fuels can help prevent sexual assault by keeping the lights on, according to The Hill.
During an event with Axios and NBC in Washington, D.C., Perry brought up sexual assault after launching into a story about a trip to Africa, where he said "people are dying" because they don't have access to energy.
"And it's going to take fossil fuels to push power out into those villages in Africa, where a young girl said to my face, 'One of the reasons that electricity is so important to me is not only because I'm not going to have to try and read by the light of a fire and have those fumes literally kill people," Perry said.
He continued: "But also from the standpoint of sexual assault. When the lights are on, when you have light that shines, the righteousness, if you will, on those types of acts."
Perry and the rest of the Trump administration have been outspoken proponents of expanding energy production from fossil fuels.
"The Secretary was making the important point that while many Americans take electricity for granted there are people in other countries who are impacted by their lack of electricity," the Energy Department said in a statement. "The Secretary just returned from Africa, where people made the point to him directly over and over about the impact that power has on their citizens.
The comment drew swift criticism from those who said Perry got it wrong on both the environment and women's safety.
The Sierra Club issued a statement calling on Perry to resign, saying, "It was already clear that Rick Perry is unfit to lead the Department of Energy, but to suggest that fossil fuel development will decrease sexual assault is not only blatantly untrue, it is an inexcusable attempt to minimize a serious and pervasive issue. Women, and particularly women of color, are among some of the most severely impacted by the climate crisis, and it is these same communities that are most at risk of sexual assault."
Thanks for reading CBS NEWS.
Create your free account or log in
for more features.