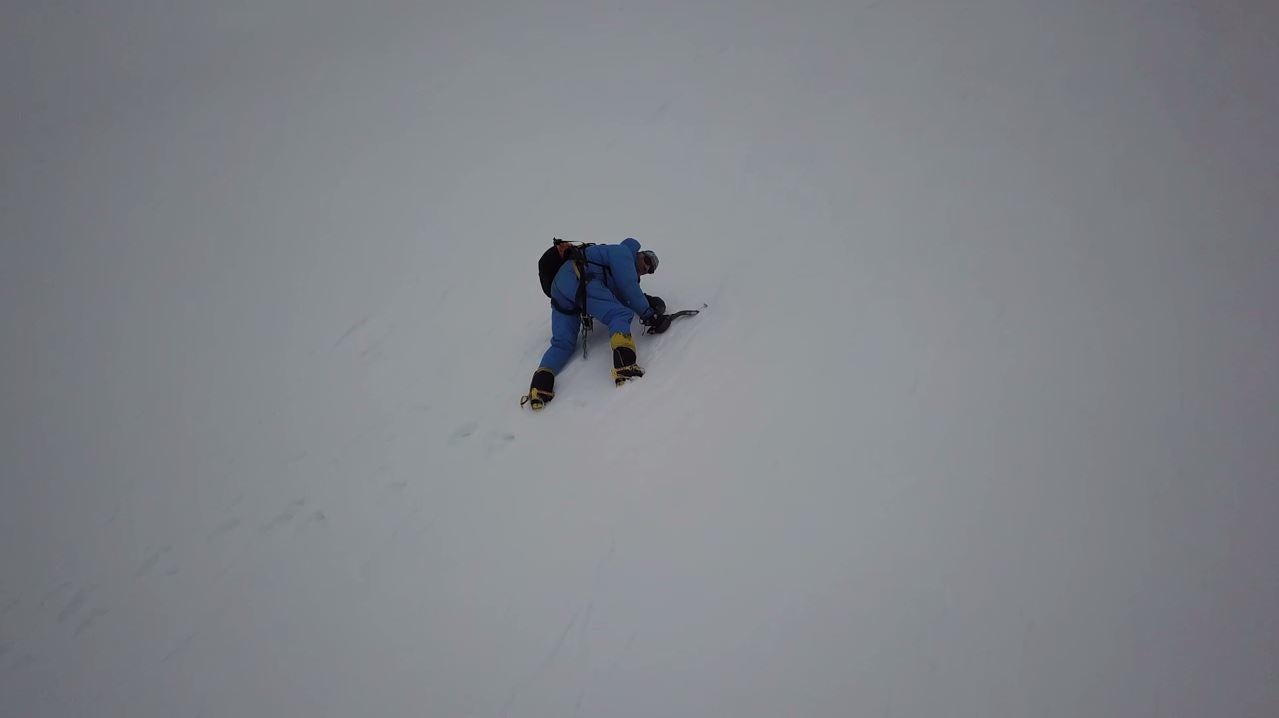 Drone finds climber presumed dead on world's 12th largest mountain
A missing climber who was presumed dead on the world's 12th highest mountain was rescued after being spotted by a drone.
Scottish mountaineer Rick Allen was attempting to climb to the summit of 26,401 foot Broad Peak in the Himalayas when he fell from an ice cliff.
Later, when he didn't return to base camp, "a number of people had assessed the situation and come to the conclusion that I was not going to come back," Allen told CBS News partner BBC News.
Brothers Bartek and Andrzej Bargiel, the latter of whom was planning to beat a record for climbing nearby mountain K2 and skiing down it, were at base camp and had a drone with them to film their journey.
When, 36 hours after Allen first went missing, a cook spotted something that looked like a backpack in the distance, the Bargiels launched their drone to investigate. Through the drone's camera, they discovered Allen clinging to the side of the mountain.
A rescue team was deployed, guided by the drone, and Allen was returned to safety with only a few cuts and frostbite.
Allen told BBC News that he had previously found encountering drones while mountain climbing irritating, "but this has changed my perception of them."
Thanks for reading CBS NEWS.
Create your free account or log in
for more features.