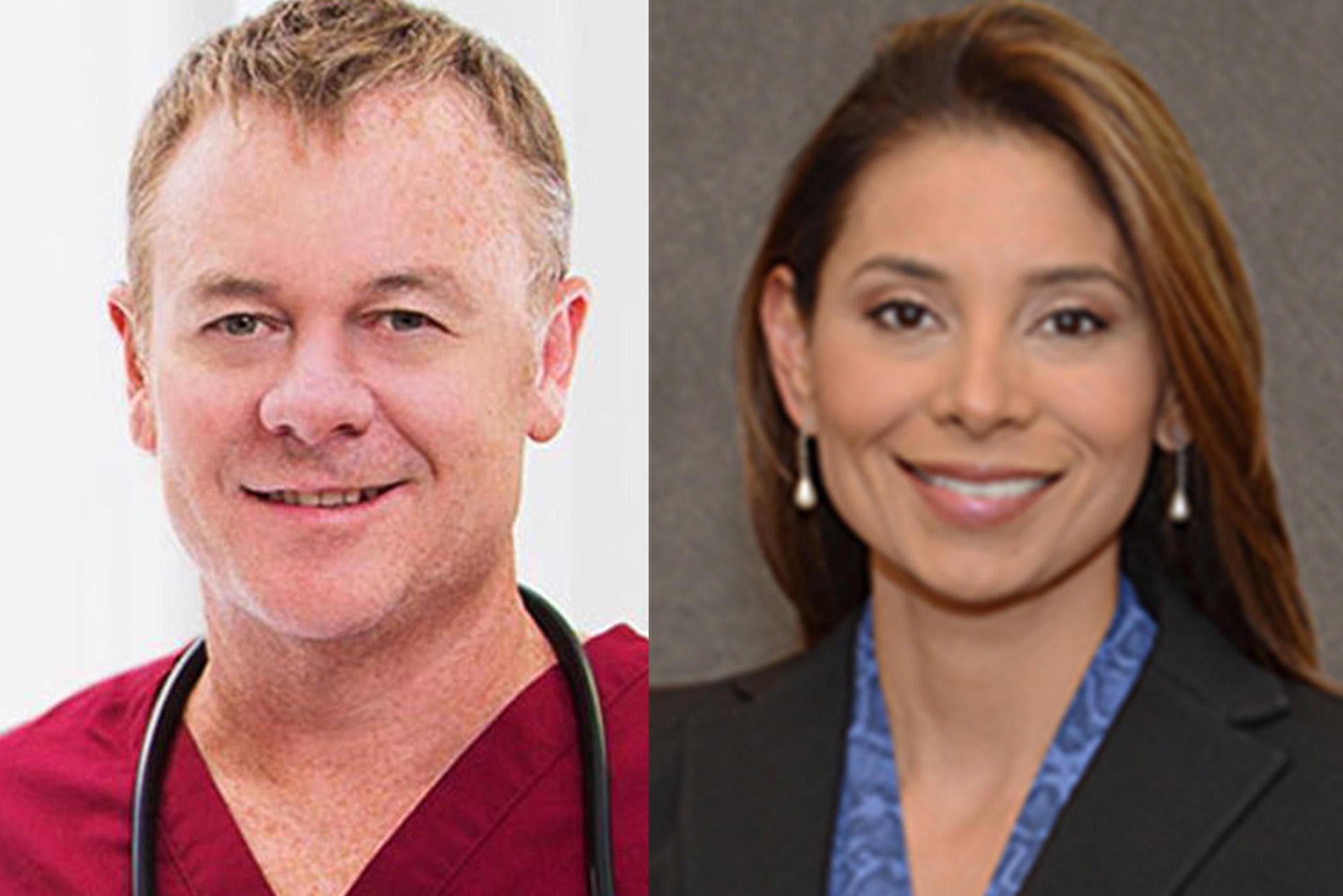 Engaged doctors found dead in Boston luxury condo
BOSTON -- The names of the two people brutally murdered inside the penthouse of a Boston luxury condominium have been released, CBS Boston reports.
The Boston Police Department identified the victims as 49-year-old Richard Field and 38-year-old Lina Bolanos.
The two were found dead Friday by police at the Macallen Building in South Boston after authorities say a suspect fired at officers and was shot. Officers had gone to the building on a report of a man with a gun.
Dr. Field served in a pain management practice in Beverly. Dr. Bolanos was a pediatric anesthesiologist at the Mass Eye and Ear Infirmary and was an instructor at Harvard Medical School. The two doctors were engaged to be married, CBS Boston reports.
The suspect, 30-year-old Bampumim Teixeira of Chelsea, was hospitalized with non-life-threatening injuries. The officers weren't hurt. Teixeira is to be arraigned Monday. Prosecutors didn't know Sunday if he had an attorney.
Teixeira is under close observation at Tufts Medical Center and he faces multiple charges including two counts of murder.
On its Facebook page, North Shore Pain Management called Field "instrumental in the creation of this practice" and that his death "leaves an inescapable void in all of us."
Bolanos' godfather, Michael Gibbs, told The Boston Globe that she and Field were "good, kind, gentle people."
"Hopefully, this guy that they caught will be able to say who he is and why this was done," Gibbs said. "That's all we're hoping, is to get some kind of information. Why did this happen?"
On behalf of Massachusetts Eye and Ear, CEO John Fernandez expressed sadness over the deaths of both doctors.
"The entire Mass. Eye and Ear community is deeply saddened by the deaths of Dr. Lina Bolanos and her fiance," he said on the practice's website. "Dr. Bolanos was an outstanding pediatric anesthesiologist and a wonderful colleague in the prime of both her career and life."
Building residents are also trying to process what happened.
"They just seemed like decent folks. It's not what you'd expect," resident Jack Fu said.
Another resident, Marisa Richards, says she was surprised because of the building's security. "It's a very safe area. It's a very secure building. The security is really safe. It's very hard to get into the building, so I was shocked."
Officers responded to the penthouse on Dorchester Ave. around 8:45 p.m. Friday and found the victims' bodies with their hands tied and their throats cut.
Boston Police Commissioner William Evans says when officers responded to the call, they saw the suspect in the apartment.
"They opened up the door and shots were fired at them," he said. "I mean, you have a guy here who just killed two people and he had nothing to lose."
The Suffolk County District Attorney's Office said Teixeira has a pair of larceny convictions on his record. In June of last year, Teixeira passed a note demanding money at a Boston bank. He committed the same crime two years earlier.
The office didn't know Sunday if he had an attorney who could speak on his behalf.
The motive for the murders is unclear, but Evans believes the couple must have known the suspect.
"If someone would come here and go up to the 11th floor of a penthouse, we gotta believe there was some type of knowledge of each other," he said.
One reason police believe the suspect must have known the victims is the building's security -- a special access key is needed to get into the door and use the elevator.
Police are still on the scene and the investigation is ongoing.
Thanks for reading CBS NEWS.
Create your free account or log in
for more features.