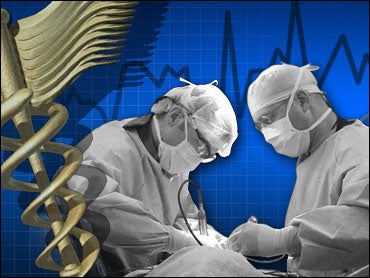 R.I. Hospital Made 3 Brain Surgery Errors
A hospital in Rhode Island has been fined $50,000 and reprimanded by the state's Department of Health after its third instance this year of a doctor performing brain surgery in the wrong side of a patient's head.
"We are extremely concerned about this continuing pattern," health department director David R. Gifford said in a statement Monday. " We have not seen an adequate response in the hospital's system and protocols since the last order was issued. While the hospital has made improvements in the operating room, they have not extended these changes to the rest of the hospital."
The Rhode Island Hospital issued a statement saying it was re-evaluating its training and policies, providing more oversight, giving nursing staff the power to ensure procedures are followed, among other steps.
As a result of the latest incident, all intra-cranial neurosurgery procedures will have an attending physician present for the entire procedure, hospital officials said, according to the Boston Globe.
The most recent case happened Friday when the chief resident started operating on the wrong side of an 82-year-old patient's brain, the health department said. The patient was OK, the health department and hospital said.
In February, a different doctor performed neurosurgery on the wrong side of another patient's head, said Andrea Bagnall-Degos, a health department spokeswoman. That patient was also OK, she said.
In August, however, a patient died a few weeks after a third doctor operated on the wrong side of his brain. The death prompted the state to order the hospital to take a series of steps to ensure such a mistake would not happen again, including an independent review of its neurosurgery practices and better verification from doctors of surgery plans.
The hospital is owned by Lifespan, a not-for-profit corporation. It serves as a teaching hospital for Brown University.
Thanks for reading CBS NEWS.
Create your free account or log in
for more features.