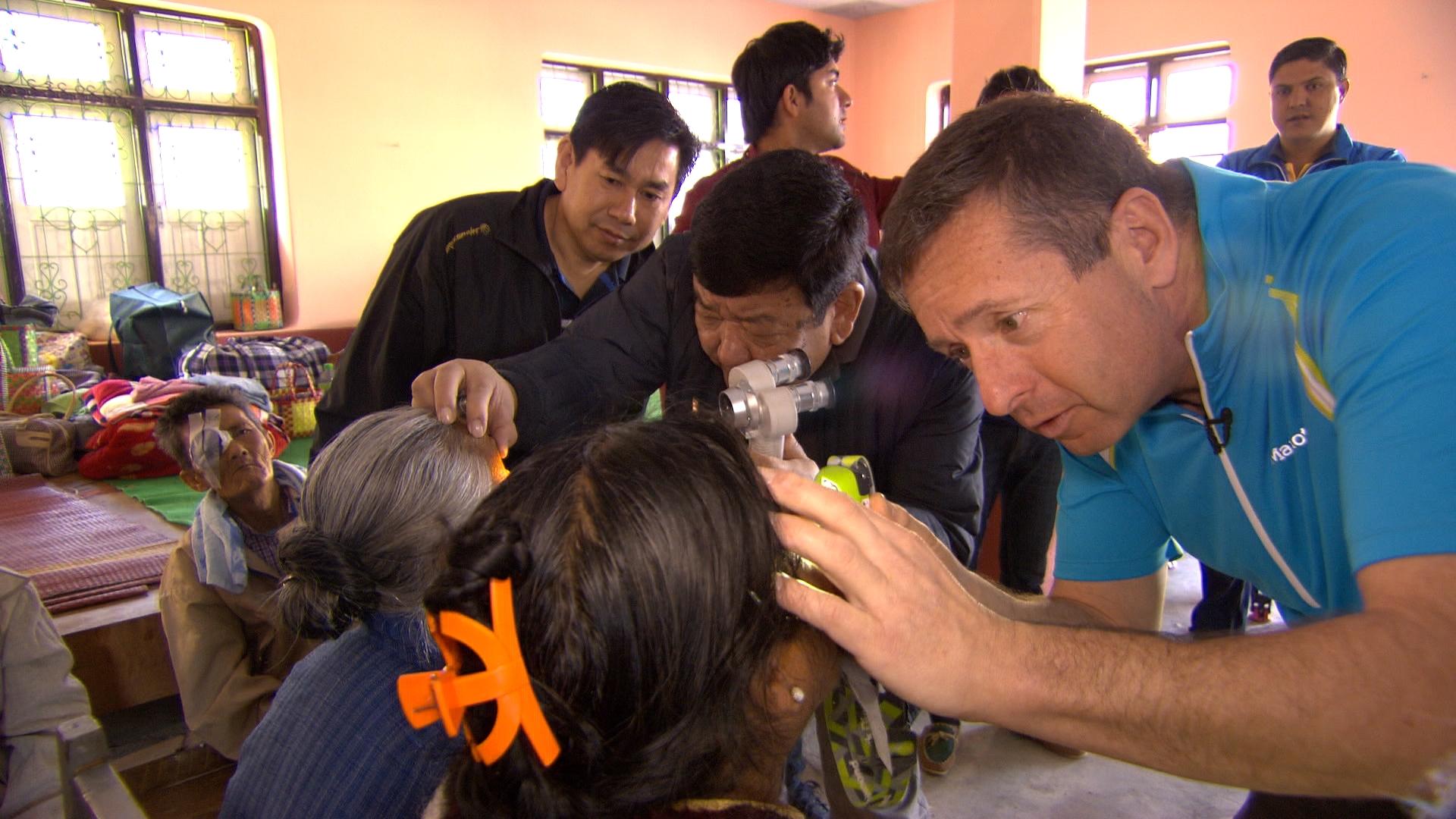 Restoring sight to over 4M people
The doctors were "gods" to an old, blind Burmese woman whose sight was restored by a quick operation. Cataracts had stolen her sight for years, while others had been blind for decades – before the simple operation allowed them to see again. Bill Whitaker reports from Burma, also known as Myanmar, where two eye surgeons were bringing their program that has already reversed blindness in over 4 million people and could help to eliminate cataract and other reversible blindness in the developing world. "Out of Darkness" will be broadcast on 60 Minutes at 7 p.m. ET/PT.
"Hallelujah!" shouts the old woman as the bandages are removed. Her surgeons, Drs. Sanduk Ruit and Geoff Tabin look on and assure her they are not gods. But they are miracle workers to the sightless in Burma and their plan has already changed the lives of millions more blind people throughout the world.
"Once someone goes blind in a developing world, their life expectancy is about one-third that of age and health matched peers." Dr. Geoff Tabin
Dr. Ruit, a Nepalese eye surgeon, had been restoring the sight of cataract suffers using a technique that requires no stitches. He met Dr. Tabin, an American eye surgeon and world-renowned mountain climber, and they created the Himalayan Cataract Project. Their revolutionary system goes beyond the surgery. They started a lens factory that produces implants for a fraction of the cost in the U.S. and they have a hospital in Nepal that has trained hundreds of doctors and nurses in their technique. During their visit to Burma, they were able to perform more surgeries in three days than are usually done in a year. They left behind a Burmese team trained in their techniques to carry on the work.
Their focus was originally in the Himalayas, but they have been so successful they renamed their group CureBlindness.org. They've operated in two dozen countries, including North Korea and Ethiopia, restoring sight to 150,000 people. The doctors they've trained have given vision to 4 million others. It's the developing world, but people are getting first-rate treatment says Dr. Tabin "For these advanced cataracts, I'm performing the same quality of surgery that I would be doing in America." Tabin is currently a professor at the University of Utah Medical School in Salt Lake City.
Their surgical outcomes have been peer-reviewed by the leading American journal for eye doctors.
And as Dr. Tabin points out, they are doing more than restoring sight. "You know, once someone goes blind in a developing world, their life expectancy is about one-third that of age and health matched peers," he says. "And also in the developing world, it takes, often, a person out of the work force, or a child out of school, to care for the blind person. So when we restore sight to a blind person, we're freeing up their family and restoring their life," Tabin tells Whitaker.
Thanks for reading CBS NEWS.
Create your free account or log in
for more features.