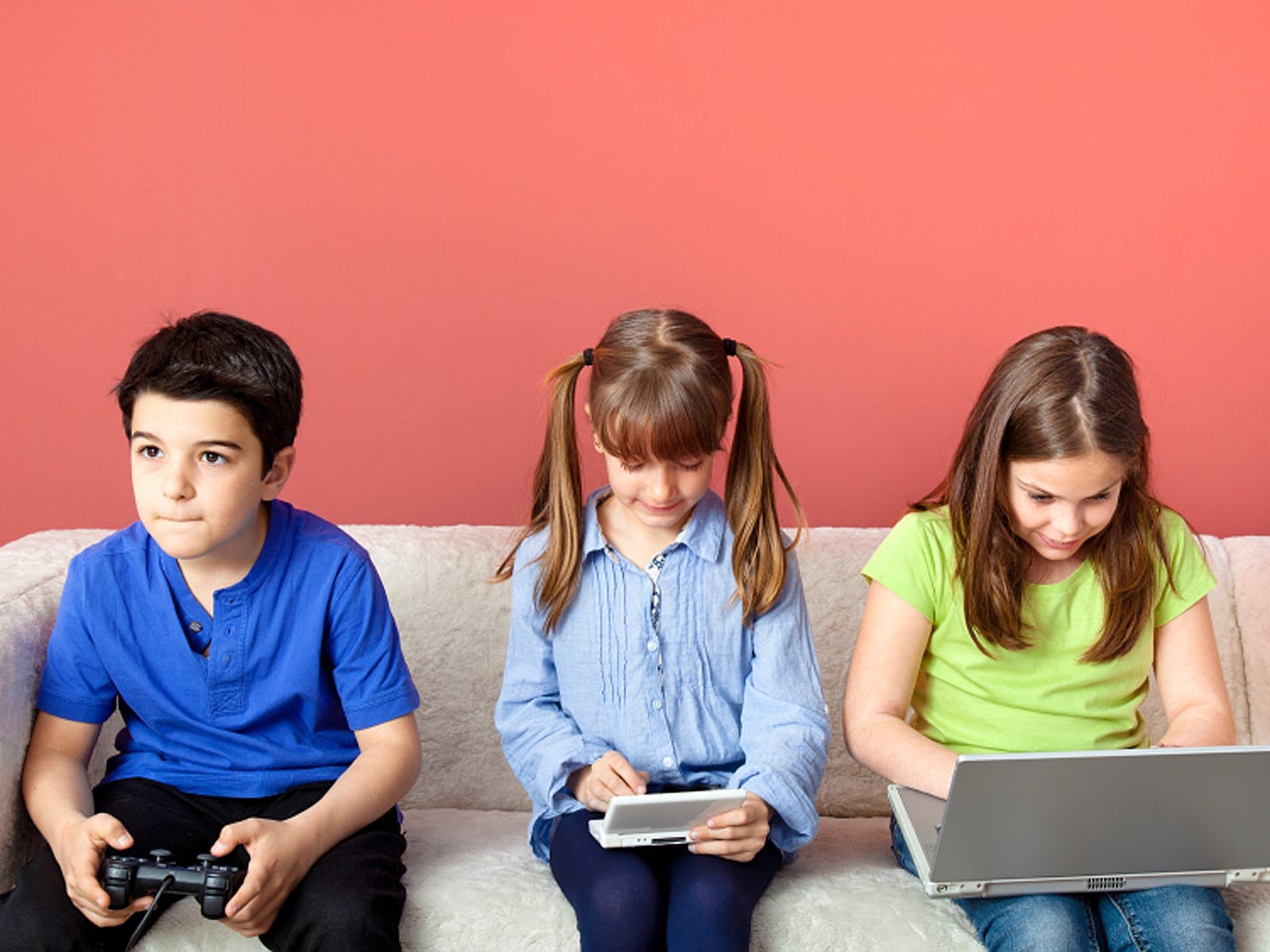 Researchers warn kids don't get enough outdoor playtime
(CBS News) - Playing outside might be one of the fondest childhood memories for most adults, but researchers now say that they're not carrying on the tradition for their kids.

According to a new study published in the April 2 Archives of Pediatric & Adolescent Medicine, parents just aren't taking their kids, especially young girls, outdoors to participate in physical activities.
The study looked at 8,950 children and researchers asked their parents to report their child's outdoor playtime. Researchers discovered only 51 percent of children went outside to walk or play once a day with either parent.
Boys were also more likely to be taken outside than girls: Preschool girls were 16 percent less likely to be taken outdoors.
"One of the main points is that even though many of us may assume that young children spend some time outdoors every day, there's considerable room for improvement in how often parents take their children outside to play," study author Dr. Pooja Tandon, a pediatrician and researcher with the Seattle Children's Research Institute, told HeathDay.
Forty-two percent of children who did not have a regular child care arrangement besides their parents - meaning day care or some other system that would typically give them outdoor time - did not play outside. After cancelling out other sedentary-related factors including hours of television viewed, parents' marital status, household income or parental perceptions of neighborhood safety, the results still remained about the same. Mothers were more likely to supervise their children at play than fathers, the study found.

One big difference, however, was within different racial groups. Asian mothers were 49 percent less likely than white mothers to take their children out, followed by 41 percent of black mothers and 20 percent of Hispanic mothers.
"Our results highlight the considerable room for improvement in parent-supervised outdoor play opportunities for preschool-aged children, which could have numerous benefits for young children's physical health and development," the researchers wrote in the study. "In particular, efforts are needed to increase active outdoor play in children who are girls and nonwhite."
While playtime is important, spending some moments outdoors is especially good because it helps with the physical, mental and cognitive development of a child, Tandon told TIME.

Exercise or physical activity is especially important because it helps control weight, reduces blood pressure, raises HDL (or "good") cholesterol, reduces the risk of diabetes and some kinds of cancer and improves psychological well-being of a child, according to the American Heart Association. They recommend that children 2 and older should be involved in at least 60 minutes of moderate intensity physical activities each day.
Thanks for reading CBS NEWS.
Create your free account or log in
for more features.