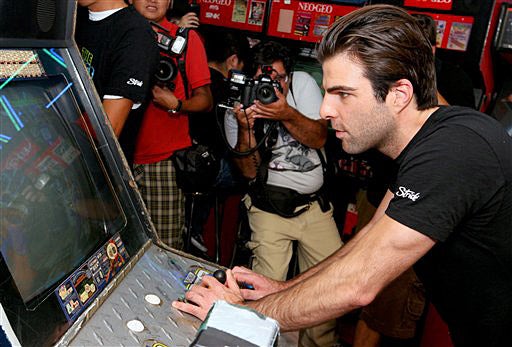 Researchers: Roller Coasters Are Safe
A pair of scientific studies on roller coasters sponsored by an amusement park find that there is no public health risk associated with riding roller coasters.
The studies were conducted for Six Flags by the American Association of Neurological Surgeons and a scientific engineering research firm.
As CBS Evening News Anchor Dan Rather reports, the studies found the gravitational force felt on monster roller coasters is no greater than that of a sneeze or a play swing -- and nowhere near the force of a shuttle liftoff or flying aboard a supersonic jet.
There's been a lot of concern that the ever-increasing size and speed of coasters, the steeper plunges and the more violent turns were causing brain injuries.
But after studying safety data, the experts concluded that in terms of annual injuries, roller coasters are actually safer than children's wagons or even folding lawn chairs.
The neurosurgeons, which examined 20 cases of reported brain injuries after roller coaster rides as well as other data, concluded not enough evidence exists to say the rides were responsible for the injuries, although in nine cases there was a plausible connection.
Even in those cases the evidence "does not support a cause-and-effect relationship" between the injuries and the ride's G-forces, or the inertial stress caused by sudden acceleration, the panel concluded.
"Based on the data available at present, there is no proof that roller coasters cause neurological injury," panel member Dr. Robert Harbaugh, a neurosurgeon at Dartmouth Medical School, said at a news conference.
A separate study said an examination of data from 167 roller coasters found that while the rides' top speeds and heights have increased, G-forces sustained by riders have remained about the same because of improvements in design.
"We found that the G-force levels on rides do not cause injuries," said Lee Dickinson, principal engineer at Exponent Failure Analysis Associates, a consulting and research firm. Dickinson, a former member of the federal National Transportation Safety Board, said many activities from sneezing to jumping on pogo sticks can cause brief, peak G-forces greater than those from roller coaster rides.
Harbaugh and Dickinson said their studies were conducted independent of the amusement park industry, although Six Flags Inc., the largest of the theme park operators, paid for it.
Rep. Ed Markey, D-Mass., who has campaigned for federal regulation of theme parks such as those operated by Six Flags, said he welcomed the industry-sponsored studies but remained skeptical. He said he was waiting for an analysis by the Brain Injury Association of America, expected next month.
Currently, all but eight states inspect such rides or require private inspections or insurance.

Thanks for reading CBS NEWS.
Create your free account or log in
for more features.