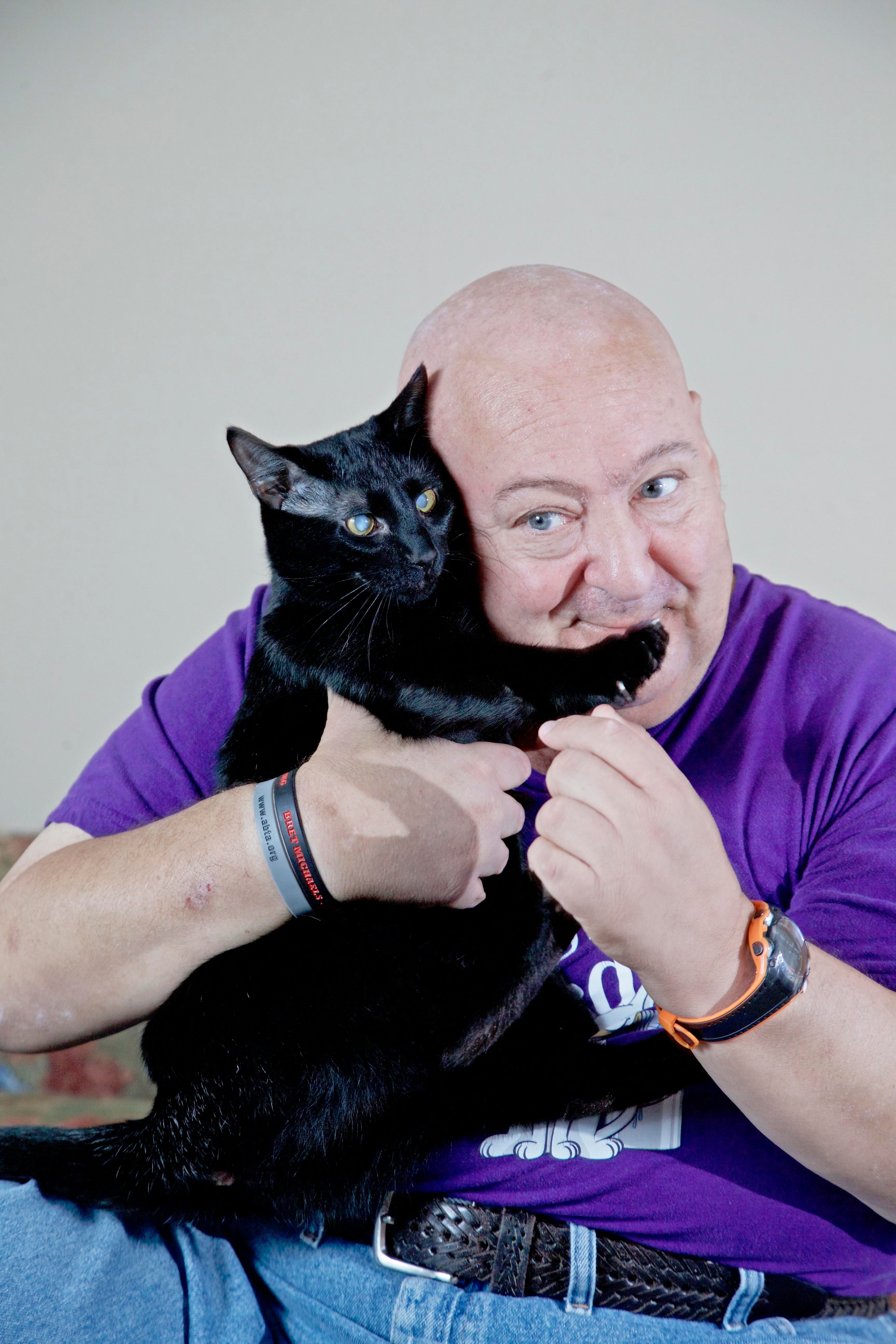 Rescue cat saves owner's life by biting his toes during seizures
Glen Schallman suffers from three separate brain diseases, the combination of which cause frequent seizures. He has been diagnosed with polymicrogyria and unilateral schizencephaly – which both involve malformations of the brain – and a type of brain tumor known as hypothalamic hamartoma. Obviously, seizures are always dangerous, but when they occur while a person is sleeping, they can interfere with breathing and quickly turn deadly.
Luckily for Glen, he now has a furry safeguard against that worst-case scenario.
Glen adopted Blake – his one-year-old black cat – from a PetSmart in Fort Worth, Texas. And though Blake has never received any formal training, he now acts as a bona fide therapy animal, biting Glen's toes to wake him up whenever a seizure occurs at night.
What's more, the cat has also reportedly developed the ability to sense when a seizure is about to come on.
Schallman is now believed to be the oldest living person with his rare combination of brain conditions, thanks in no small part to his loving companion Blake, whom he once rescued at an adoption event and is now rescuing him back on a daily basis.
Thanks for reading CBS NEWS.
Create your free account or log in
for more features.