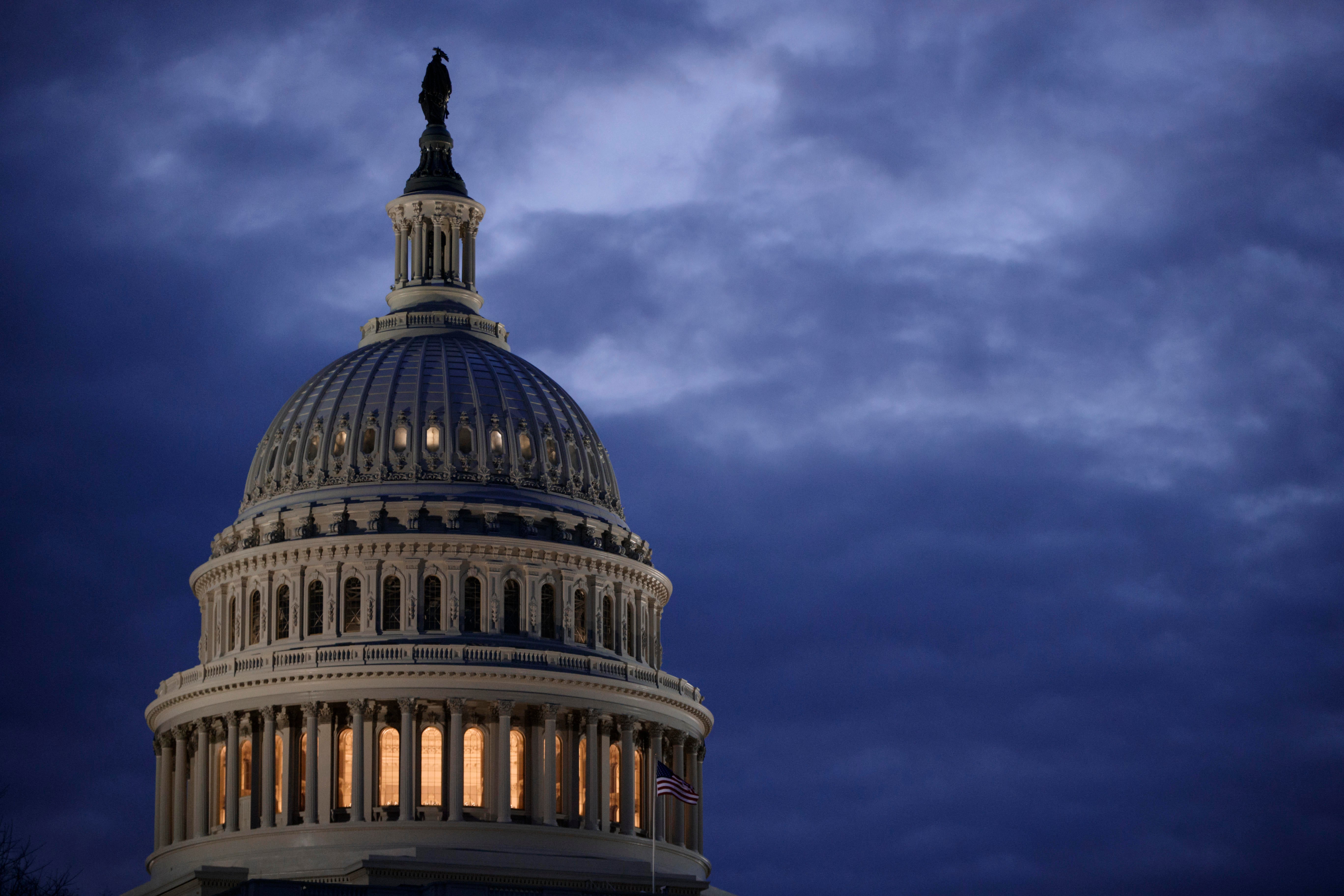 Republicans call for release of memo on alleged surveillance abuses
Republican members of Congress, mostly conservative, are calling for the release of a brief memo written by the House Intelligence Committee about alleged FISA surveillance abuses. The committee had voted along party lines Thursday to allow House members to read the memo.
"I viewed the classified report from House Intel relating to the FBI, FISA abuses, the infamous Russian dossier, and so-called 'Russian collusion.' What I saw is absolutely shocking," Rep. Mark Meadows, R-North Carolina, tweeted.
Another Republican, Rep. Steve King, of Iowa called the memo "worse than Watergate" in a tweet.
But the ranking Democrat on the House Intelligence Committee, Rep. Adam Schiff, D-California, characterized the memo as misleading and inaccurate. The committee, Schiff explained, had voted Thursday along party lines "to grant House Members access to a profoundly misleading set of talking points drafted by Republican staff attacking the FBI and its handling of the investigation."
"Rife with factual inaccuracies and referencing highly classified materials that most of Republican Intelligence Committee members were forced to acknowledge they had never read, this is meant only to give Republican House members a distorted view of the FBI," Schiff's statement said. "This may help carry White House water, but it is a deep disservice to our law enforcement professionals."
Fox News host Sean Hannity said Thursday night on "Hannity" that the memo involves the text messages between FBI agent Peter Strzok and his mistress that prove that the dossier was the pretext for FISA warrants. Strzok was the agent who led the investigation into Hillary Clinton's use of a private server while she was secretary of state and who changed the language in former FBI Director James Comey's description of how Clinton handled classified information.
The Senate on Thursday voted 65-34 to reauthorize the Foreign Intelligence Surveillance Act, sending the bill to President Trump's desk.
Thanks for reading CBS NEWS.
Create your free account or log in
for more features.