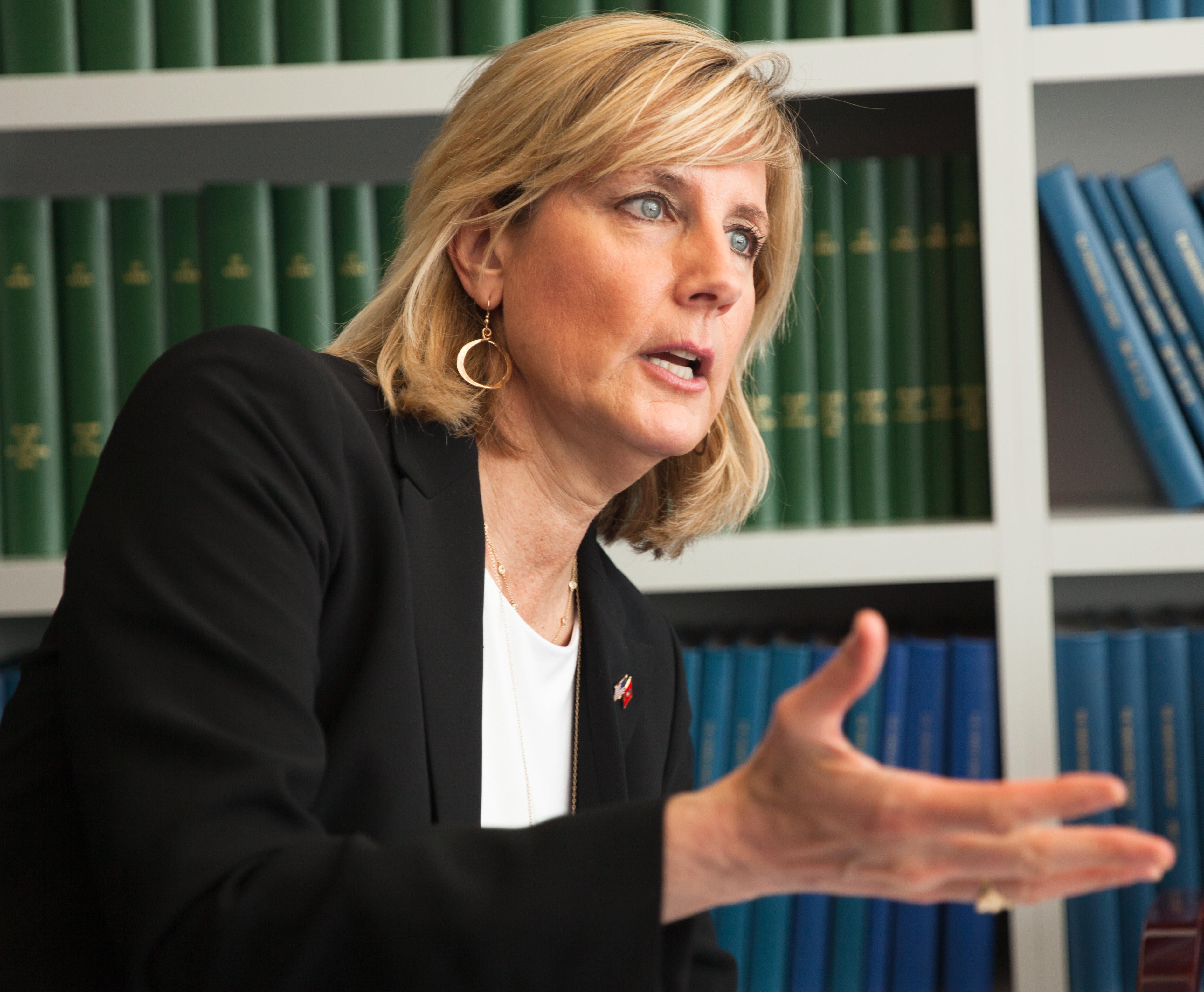 Republican receives threat after shooting, warning "one down, 216 to go..."
A House Republican received a threatening email to her congressional office Wednesday following the shooting at the Republicans' practice for Thursday's congressional baseball game.
The lawmaker, Rep. Claudia Tenney, R-New York, received an email with the subject line: "One down, 216 to go…," according to a screenshot of the email provided by Tenney's office.
The body of the email read: "Do you NOT expect this? When you take away ordinary peoples very lives in order to pay off the wealthiest among us, your own lives are forfeit. Certainly, your souls and morality were lost long before. Good riddance."
Tenney's spokeswoman, Hannah Andrews, said her office receives similar threats all the time, but Andrews said, "This was particularly disturbing and disheartening given this morning's tragic events." Capitol Police have been informed about the threat, Andrews said.
On Tenney's official Facebook page, someone recently also posted a threatening comment aimed at her son, an active duty U.S. Marine currently deployed to the Middle East. The Memorial Day post said, "Waiting on your son to come back bagged," according to a screenshot provided by Tenney's office.
Tenney was elected to the House last November and previously served as a member of the New York State Assembly.
As a group of Republican lawmakers held baseball practice at a field in Alexandria, Virginia Wednesday morning, a gunman, now identified as James T. Hodgkinson, opened fire, wounding House Majority Whip Steve Scalise, R-Louisiana, two Capitol Police officers, Matt Mika, a Tyson Foods lobbyist and Zachary Barth, a staffer for Rep. Roger Williams, R-Texas. As of Wednesday afternoon, Scalise was out of surgery, according to Rep. Barry Loudermilk, R-Georgia.
Thanks for reading CBS NEWS.
Create your free account or log in
for more features.