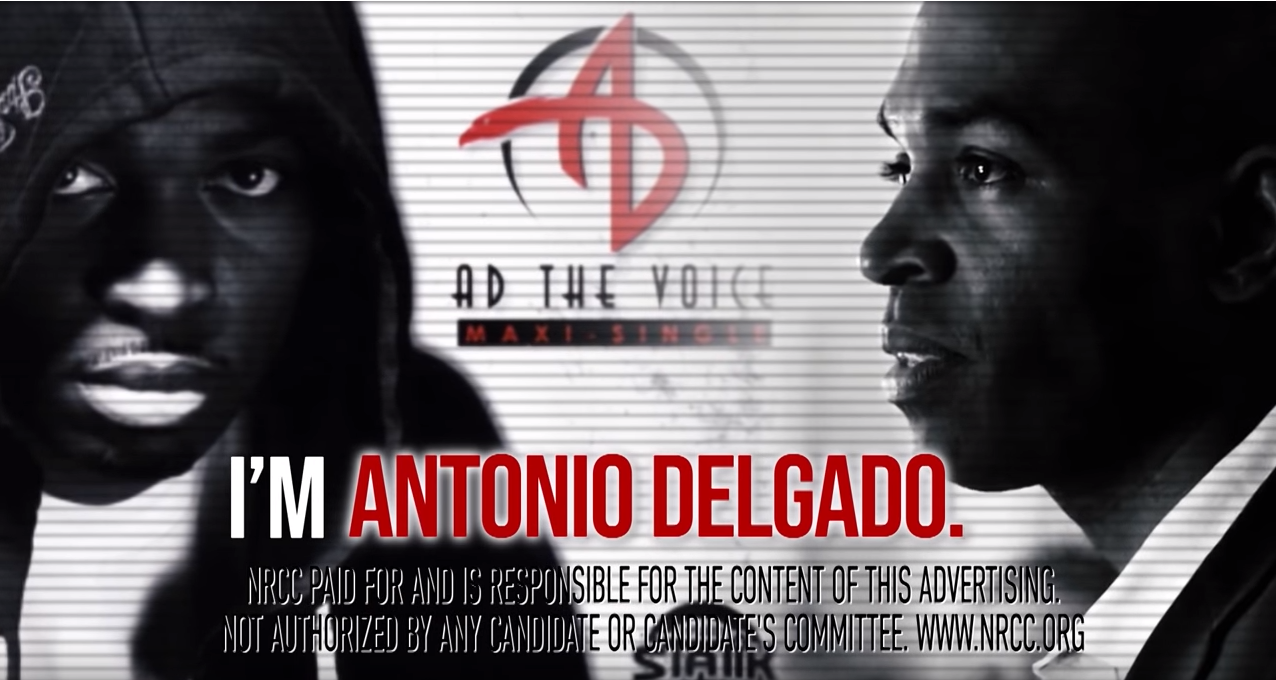 Republican committee releases racially charged ad about black Democratic candidate
The National Republican Campaign Committee released an attack ad against Antonio Delgado, the Democrat challenging New York Rep. John Faso. Faso, a first-term congressman, represents the Hudson Valley, which begins around 70 miles north of New York City. He is also one of the most vulnerable Republicans in the country, representing a district that President Barack Obama won in 2008 and 2012, but voted for President Donald Trump in 2016.
Delgado, a well-funded candidate who defeated six Democrats to become the nominee, is a Rhodes scholar and a graduate of Harvard Law School. He was the only Democratic congressional candidate from New York to be endorsed by President Barack Obama. He also had a brief rap career in the mid-2000s, rapping under the name "AD The Voice." Songs in his 2007 album include lyrics criticizing racism in the United States.
The ad by the NRCC, released Wednesday, has no narration track -- it just splices clips from Delgado's campaign videos with one of his old music videos.
"We owe it to our country to restore the American dream," Delgado says in a clip from one of his campaign ads. That is juxtaposed against Delgado rapping "criticize -- it's what a patriot does," and "God bless Iraq." It ends with split screen with "campaign" Delgado compared to "rapper" Delgado. The ad prominently features an image of Delgado as a rapper, showing him in a hoodie, with part of his face in the shadows. The NRCC is being accused of racism on social media over the ad.
New York's 19th Congressional District is majority white. When Delgado's rap career was first reported in July, Faso said his lyrics are "inconsistent with the views of the people of the 19th District and America."
Gerald Benjamin, a professor at SUNY New Paltz, told the New York Times in July that "this is about culture and commonality with the district and its values."
"Is a guy who makes a rap album the kind of guy who lives here in rural New York and reflects our lifestyle and values?" Benjamin said. He later walked back those statements.
Area clergy sent an open letter to Faso in July, calling criticism of Delgado's rap career "a thinly veiled, racist attack for the purpose of insinuating fear in the voters in our district."
Thanks for reading CBS NEWS.
Create your free account or log in
for more features.