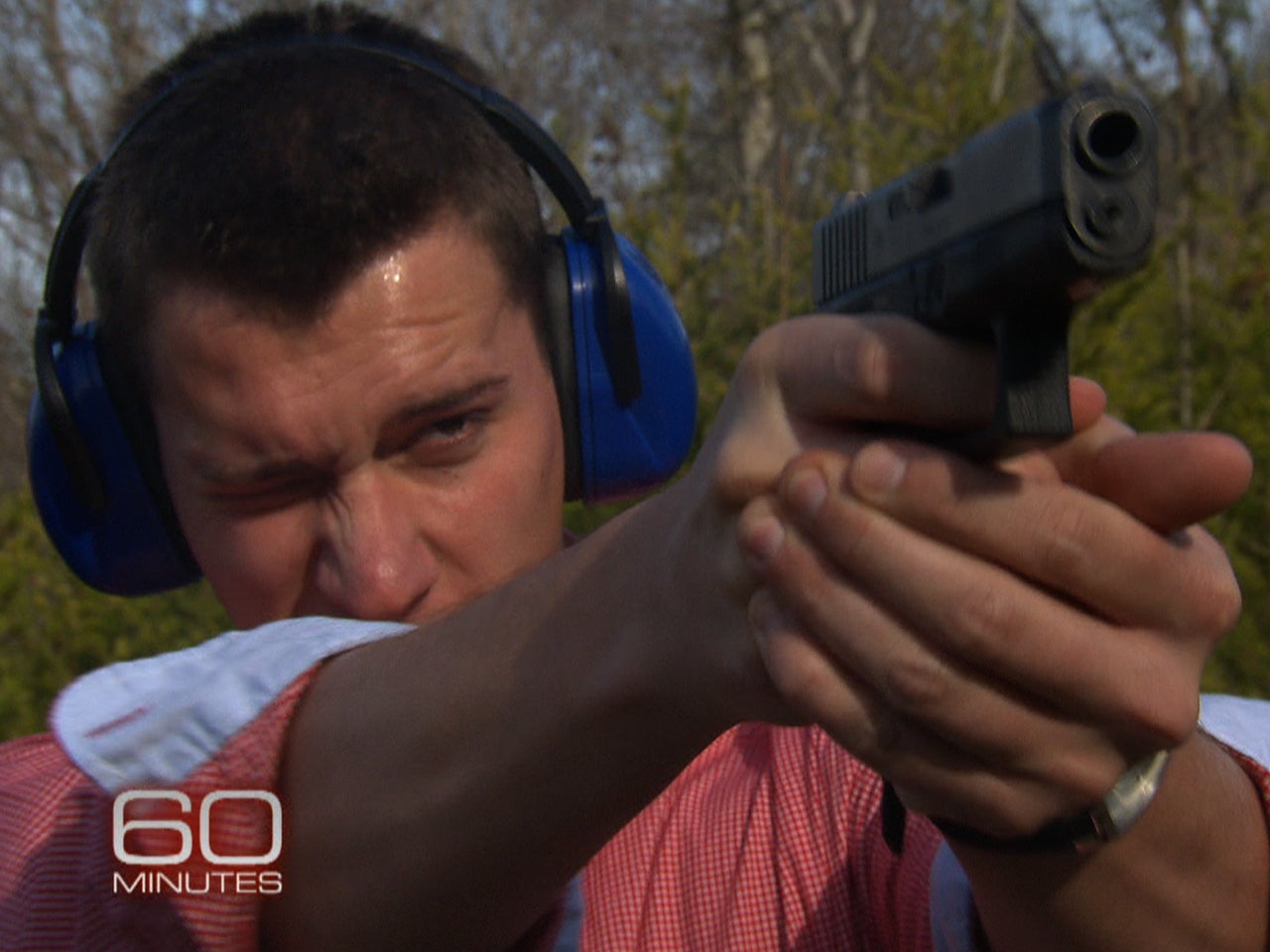 Reporters risk lives to expose corruption
(CBS News) A young editor-reporter team had to arm themselves against death threats - with one eventually forced to un-holster his weapon at one point - in the course of their two-year investigation that exposed corruption in a drug-infested, rural Kentucky county. Byron Pitts reports this story about a pair of 20-something reporters whose journalism brought down a corrupt sheriff on 60 Minutes, Sunday, May 6 at 7 p.m. ET/PT.
His pen was ultimately mightier than his sword, but Adam Sulfridge, then a 20-year-old cub reporter for the Times-Tribune in Whitley County says showing his pistol may have saved his life. Federal agents had warned Adam that sheriff Lawrence Hodge had made a threat against Adam's life. "The passenger in the vehicle gets out, approaches me without saying a word, puts his hand a little bit into his waistband and I just quickly pulled my pistol...at that point I didn't go anywhere without being armed," he tells Pitts.
Sulfridge explains that once the man saw his pistol un-holstered, he made an excuse about looking for junk metal on his street and that he would be going. Would he have used the gun? "You never pull a gun unless you are prepared to use it."
His editor, then 27-year-old Samantha Swindler, the Times-Tribune managing editor, also armed herself. "We were reporting on people involved in the drug trade and people all hopped up on oxys," says Swindler. "I don't know what they are going to do I thought if something happened, I'd go down with a fight.
The one who went down was Hodge. Elected sheriff in 2002 on a promise to clean up the drug scourge in Whitley Country, he got caught up in it instead. Says ATF special agent Todd Tremaine, "From about 2004, [Hodge] just went downhill and was corrupt. Involved with drugs, dealers, taking payoffs, extorting money from defendants." Tremaine tells Pitts that Hodge was just too insulated to catch. Dealers and other criminals were too afraid to implicate him. "There was a lot of fear of what Lawrence would do if they cooperated with the federal agents or state police," says Tremaine.
The way Sulfridge and Swindler got to Hodge was a painstaking investigation into all the arrests he had made that uncovered a pattern of cases involving guns and drugs in which suspicious deals were cut and sentences drastically reduced. The defendants' lawyer in nearly all the cases was a friend of the sheriff's. In most of the cases, Hodge was taking cash and or drugs from the criminals in exchange for the deals. The result was an explosive series of stories and eventually, Hodge's arrest by pecial agent Tremaine. Hodge pleaded guilty to extortion, distributing drugs and money laundering and was sentenced to 15 years in federal prison.
For Sulfridge, a local boy who investigated the story while still a college student, the whole affair had a personal aspect. "My aunt overdosed and the first question I had was 'I wonder if she got her drugs from someone the sheriff was...protecting?' The next year I had a cousin pass away, also drug related," says Sulfridge.
Thanks for reading CBS NEWS.
Create your free account or log in
for more features.