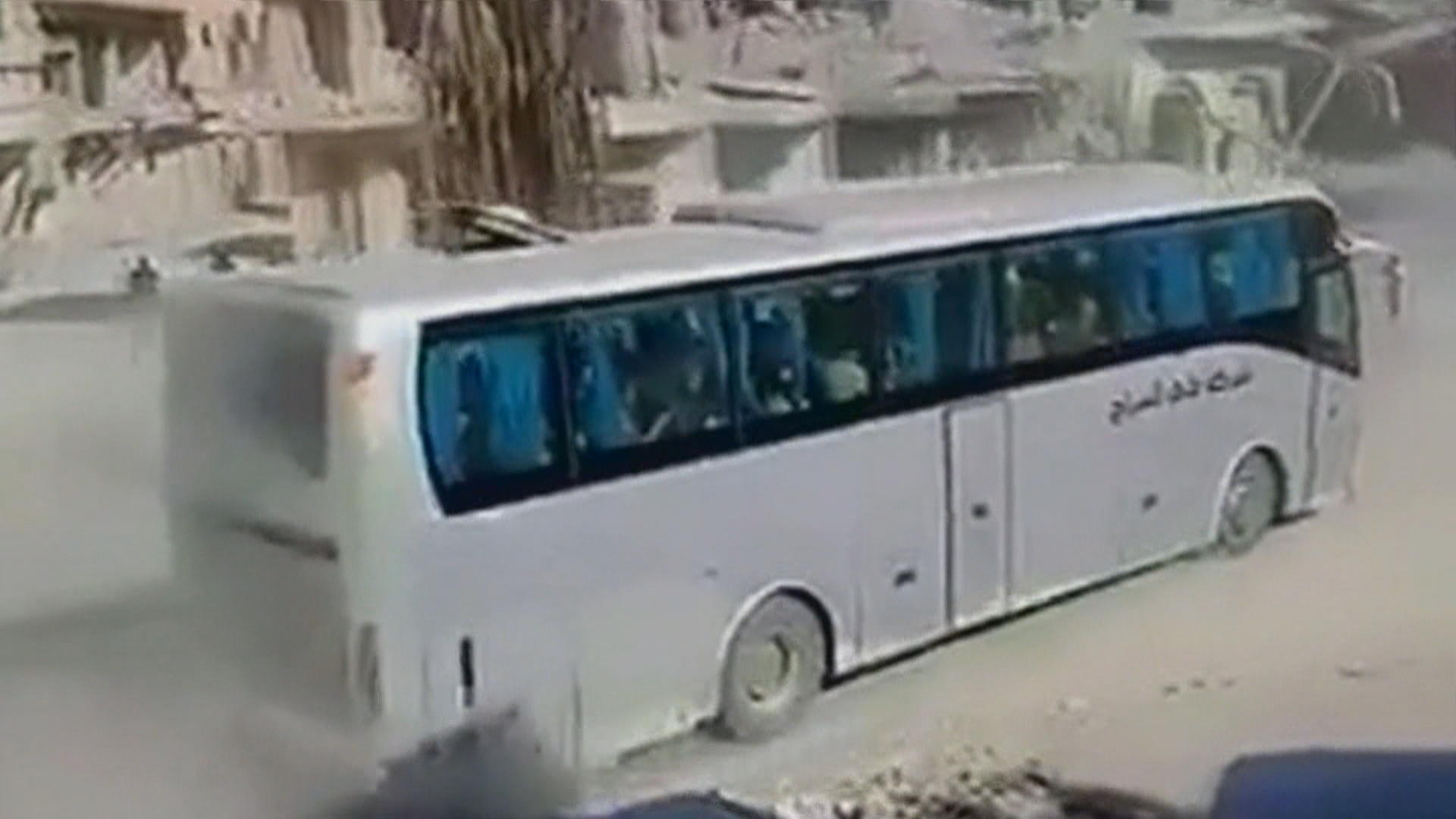 U.S. quietly let hundreds of ISIS fighters flee Raqqa
A secret deal reportedly allowed some of the most notorious ISIS fighters to escape from a besieged Syrian city with their weapons. CBS News partner BBC News says 250 fighters were permitted to leave Raqqa. They got out with 3,500 family members to ISIS-controlled territory. According to the report, their convoy included nearly 50 rented trucks, 13 buses and more than 100 ISIS vehicles. Ten trucks were loaded with weapons.
The BBC says the U.S. and British-led coalition knew about the deal, brokered by Syrian Democratic Forces, and monitored the exodus.
The world was told only a few dozen local fighters were being let go, no foreigners and no weapons, reports BBC News' Quentin Sommerville. But the trucks were crammed full of fighters, some wearing suicide belts. All were heavily armed.
After days of searching, Sommerville picked up the trail at a truck stop on the outskirts of Tabqa. There they discovered the drivers, all civilians, who drove ISIS to freedom. They'd been hired by the Kurdish-led, U.S.-backed Syrian Democratic Forces.
It was the longest journey of their lives. Their trucks were rigged with ISIS bombs, in case the deal collapsed. They'd been told they were picking up only a few hundred civilians, that it would be a quick job. They ended up driving day and night for three days.
This couldn't look like the Islamic State's escape to victory, so the SDF insisted there would be no flags and no banners. Instead, ISIS fighters sat boldly on top of the trucks. The axle of one truck was so overloaded with weaponry, it broke.
A Pentagon spokesman says the United States was not part of the deal, but also says the U.S. was not prepared to bomb buses full of women and children.
Thanks for reading CBS NEWS.
Create your free account or log in
for more features.