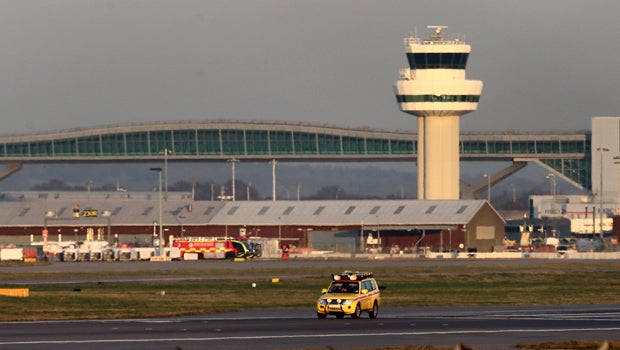 U.S. bars British Muslim family from plane to Disneyland
LONDON, United Kingdom - Members of a British Muslim family were barred from flying from England to Disneyland for a planned holiday, U.S. officials confirmed to CBS News.
The incident prompted questions from a British lawmaker and prompted assurances from U.K. Prime Minister David Cameron's office that he would investigate the incident.
Stella Creasy, a member of the U.K. opposition Labour Party, said her constituents were given no information as to why they were not allowed to board a plane departing from Gatwick Airport on Dec. 15. She told the British newspaper The Guardian that this is part of a larger pattern affecting British Muslims, and that a lack of information from U.S. officials was sparking resentment among Muslims who feel discriminated against.
The issue is sensitive in part because U.S. presidential contender Donald Trump has called for a temporary ban on Muslims visiting the country due to concerns about extremist attacks.
"It's because of the attacks on America. They think every Muslim poses a threat," Mohammad Tariq Mahmood, who was one of the family prevented from boarding his flight, told The Guardian. He went on to explain how the children in the group had been counting down the days until they would be able to see their extended family in southern California and visit Disneyland and Universal Studios.
U.S. Department of Homeland Security officials confirmed to CBS News correspondent Jeff Pegues on Wednesday that the incident occurred, but disputed allegations that all eleven family member were denied permission to board the flight.
A DHS source tells CBS News that one of the brothers was refused entry into Israel two years ago, and his teenage son's Facebook account has links to terrorist websites.
Mahmood and his brother were told by the airline they were to travel on that they would not be refunded the 9,000 pound cost of their flights, and the family was forced to return items they had purchased from the airport's duty-free shops before they were escorted from the premises, according to the British paper.
"I have never been more embarrassed in my life," Mahmood told The Guardian. "I work here. I have a business here. But we were alienated."
Creasy's office told The Associated Press news agency Wednesday that she had written to Cameron seeking his intervention. She complained that she had hit "a brick wall" looking for information about the case.
Creasy told the prime minister there was "growing fear" among British Muslims that aspects of Trump's plans were coming into practice even though they have been widely condemned. She warned that some Muslims believed the public condemnation of Trump's position "contrasts with what is going on in practice."
Cameron had earlier characterized Trump's policy as "divisive and wrong."
Thanks for reading CBS NEWS.
Create your free account or log in
for more features.