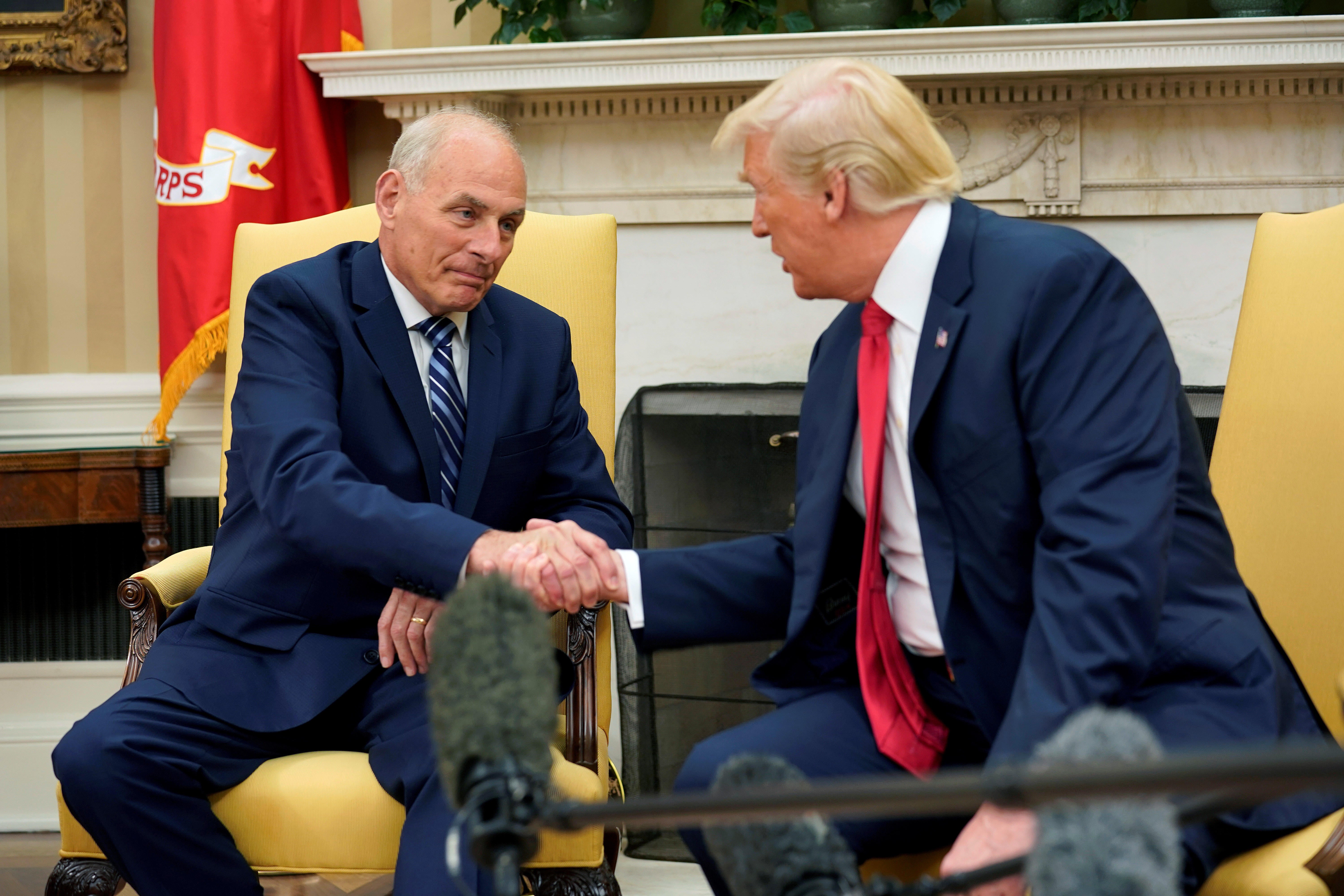 Report: Tensions grow between John Kelly, Trump
President Trump tweeted his high regard Gen. John Kelly, his chief of staff, after the Washington Post published a story reporting that there were simmering tensions between the two.
"General John Kelly is doing a great job as Chief of Staff!" Trump said in a series of Tweets Friday morning.
The White House is also pushing back on the Post's report, with a senior official telling CBS News that the story is "not true."
According to the Post, however, Mr. Trump is bristling at Kelly's way of doing things, which includes acting like a gatekeeper to a president who hadn't had one. "Trump appears to pine for the days when the Oval Office was a bustling hub of visitors and gossip, over which he presided as impresario," the paper reports.
The story says that some Trump friends have started calling Kelly "the church lady" due to his efforts to reign in the president. "He doesn't like how Kelly's handling him," a friend told the paper. "He's turning on people that are very close to him."
Yet in public, Mr. Trump has not been shy in lauding Kelly, and attempted to have the retired Army general join him on stage during his recent rally in Phoenix, Arizona. Kelly, however, demurred and stayed to the back of the stage.
Kelly, who took the job in July after the resignation of Reince Preibus, has sought to create order in the chaotic White House. In doing so, he's attempted to make himself an intermediary between the president and some of his friends and advisers.
But when Kelly is not around, the Post reports, the president will still call around to seek counsel from friends and informal advisers, including departed White House chief strategist Steve Bannon.
"Donald Trump resists being handled," Roger Stone, another outside adviser of Mr. Trump, told the paper. "Nobody tells him who to see, who to listen to, what to read, what he can say."
Stone went on to say that Kelly would not be successful in trying to impose discipline on Mr. Trump.
"Donald Trump is a free spirit," he said.
Thanks for reading CBS NEWS.
Create your free account or log in
for more features.