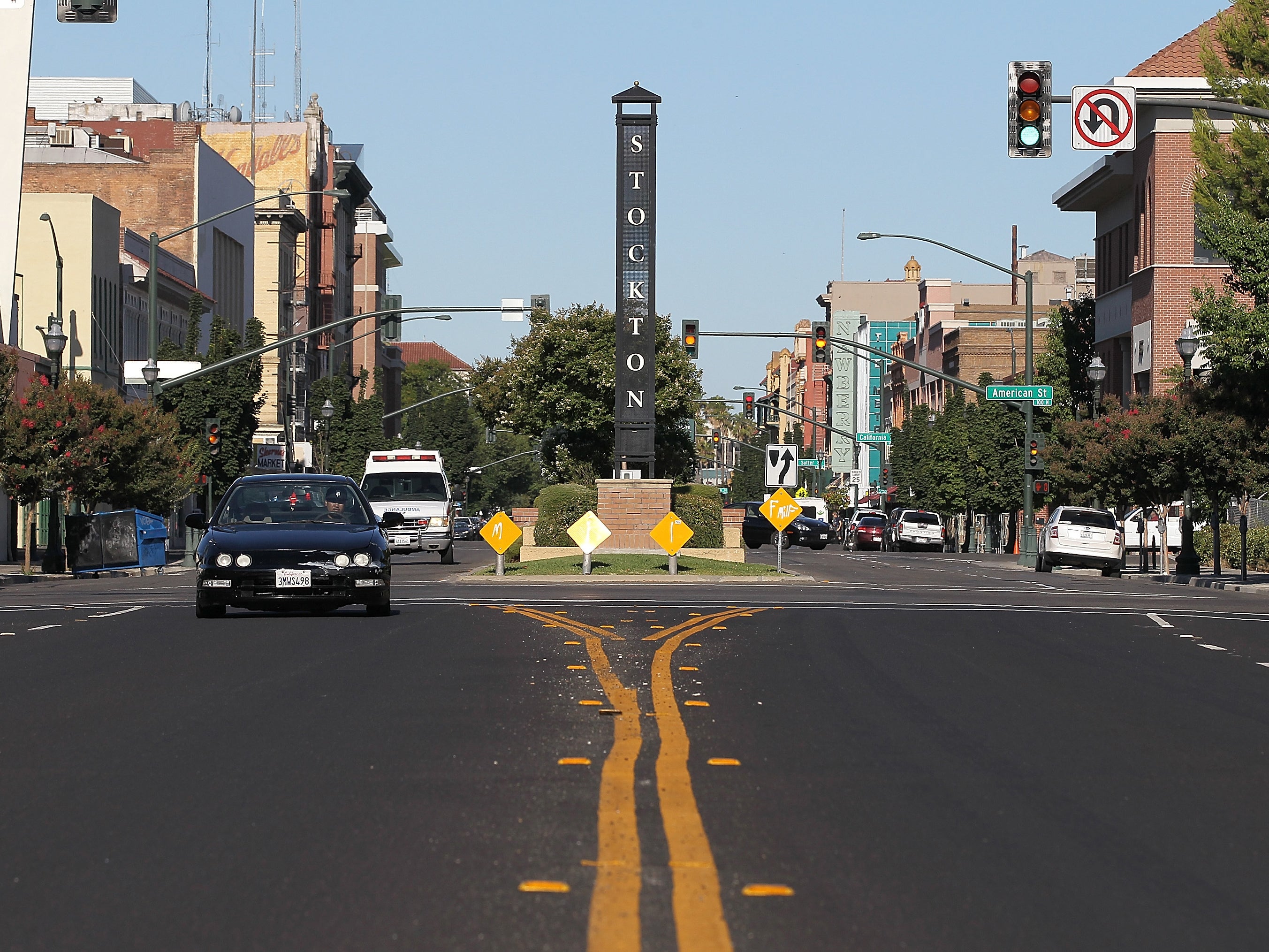 Report: Stockton, Calif., has more murders per capita than Chicago
(CBS/KOVR) STOCKTON, Calif. - The California city of Stockton is making headlines as the largest U.S. city to declare bankruptcy, but it is also dealing with a growing homicide rate that outpaces even Chicago.
Pictures: America's 10 most dangerous cities
According to CBS Sacramento, a body found in a Stockton park Thursday is being investigated as the city's 33rd homicide of the year. Compare that to the 17 homicides committed by this same time last year.
Although the number of Chicago homicides this year - 240 victims so far - outnumbers Stockton homicides (and even the number of U.S. troops killed in Afghanistan in 2012), Stockton has more murders per capita, CBS Sacramento reports.
The station reports that Stockton has one murder per 8,839 residents while Chicago has one per 11,231 citizens.
Many of the homicides in both cities have reportedly been blamed on gangs. In May, the Stockton police department teamed up with the San Joaquin County Sheriff's Office to form the San Joaquin Multi-Agency Gang Task Force to combat gang violence, CBS Sacramento reports.
Thanks for reading CBS NEWS.
Create your free account or log in
for more features.