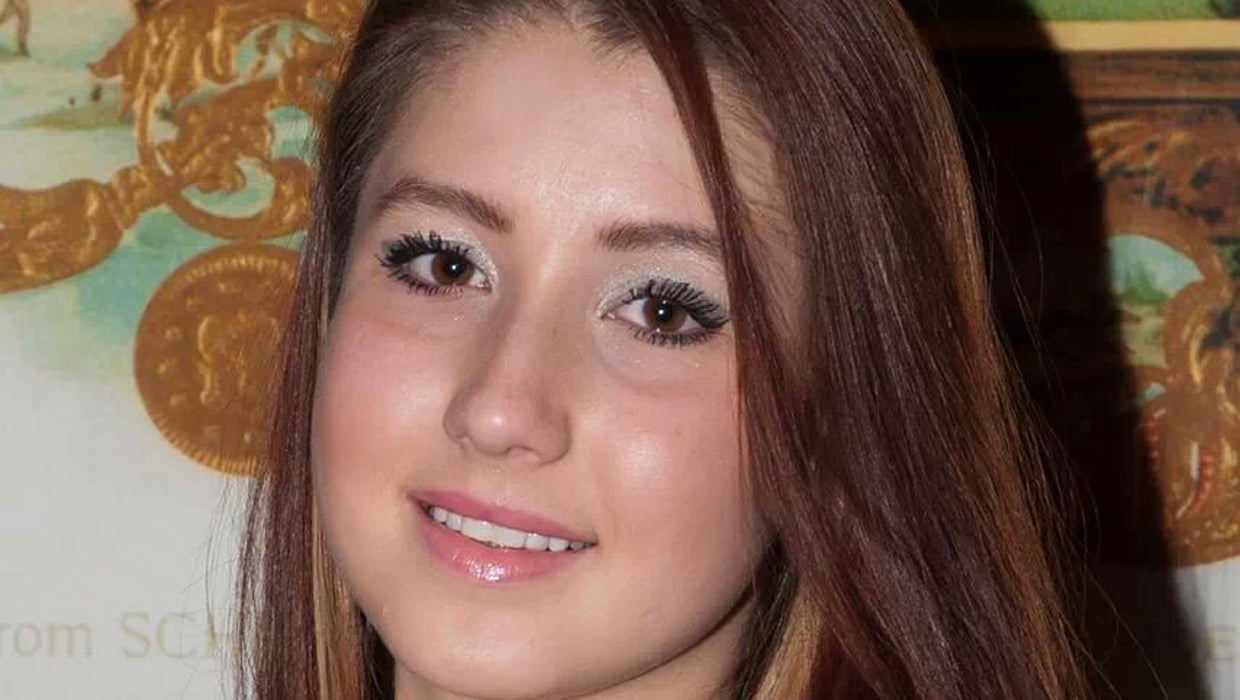 Report: Missing SC woman had relationship with murder suspect
South Carolina woman Heather Elvis, who vanished in December, was having a relationship with the man charged in her kidnapping and murder, prosecutors alleged Monday, reports CBS affiliate WBTW.
Elvis, 20, and Sidney Moorer, 38, began a relationship in June of 2013 - but it ended, prosecutors said at a bond hearing Monday, when Moorer's wife Tammy learned about it in October and began sending threatening messages to Elvis.
Tammy Moorer, 42, is also charged in Elvis' disappearance. According to prosecutors, the messages from Tammy Moorer reportedly prompted Elvis to respond, "I think you are a little obsessed with me."
Elvis, a restaurant hostess in Myrtle Beach, vanished in the early morning hours of Dec. 18, 2013. Her car was discovered abandoned the following day at the Peachtree boat landing - where police reportedly believe she was murdered, though her body has not been found.
The Moorers have been charged with kidnapping and murder in connection with her disappearance.

At Monday's hearing, during which the couple was denied bond, prosecutors reportedly unveiled the alleged November messages they say Tammy Moorer sent to Elvis. Prosecutors reportedly alleged the discovery of his relationship with Elvis prompted Tammy Moorer to go to work with her husband, monitor his cell phone and handcuff him, reports WBTW.

"Someone's about to get their a-- beat down.. your b--- is about to take his last breath," a Nov. 1, 2013 message from Tammy Moorer read, according to prosecutors. "You can tell me where you are right now or I will find out another way... that way won't have a great turn out for you... I am giving you one last chance to answer before we meet in person.. only one."

The same day, Elvis reportedly received another message that read, "I've been having Sidney followed since Jan. 2012.. it's best you call back and speak to me, save yourself. Hey ...... you ready to meet the MRS?"

Elvis reportedly responded, "I think you are a little obsessed with me. I'm nobody you need to worry about anymore."

An attorney for Tammy Moorer, however, maintains that his client is innocent. Greg McCollum told CBS News' Crimesider that Elvis and Tammy Moorer didn't know each other.

"That's our position, she never met her, doesn't know Ms. Elvis," McCollum told Crimesider, adding that he couldn't speak to whether Moorer sent the messages, citing the ongoing investigation.

Elvis disappeared after going on a date, and police have said the man she went on a date with has been interviewed and ruled out as a suspect. But Monday, prosecutors alleged that she was in contact with someone else on the night she vanished - Sidney Moorer.

According to prosecutors, Moorer, the owner of a re-modeling and maintenance company, called Elvis from a payphone around 1:35 a.m. Dec. 18. The two reportedly had a conversation that lasted nearly five minutes.

After the phone call, prosecutors alleged Elvis called an unidentified person in Florida, telling them that Sidney Moorer called her and said he was leaving his wife. She seemed upset during the call, prosecutors allege, because she had been "trying to get her life back on track after the affair and the harassment by Tammy."

Elvis, they said, attempted to call the payphone and Sidney Moorer's phone several times between 2:29 and 3:16 a.m. At 3:17 a.m., they say, she called Sidney on his phone and spoke with him for more than four minutes.

After this, prosecutors allege, Elvis drove to the Peachtree Boat Landing, where her car would be found abandoned the following day.

At 3:38, she attempted to call Sidney Moorer several more times before her phone data ended at 3:41, reports WBTW.

At the hearing, prosecutors also unveiled surveillance footage from a residence and a business showing a vehicle driving toward and away from the boat landing. Prosecutors said the vehicle appeared to be similar to the Moorers', reports WBTW, though McCollum told Crimesider it's not clear whether the vehicle can be accurately identified.

Citing a Dec. 19 police report, WBTW reported that Sidney Moorer told police that he hadn't seen Heather Elvis since October, but admitted speaking with her the night she vanished to tell her to stop contacting him.

Prosecutors also unveiled a message Tammy Moorer allegedly posted on Facebook after Elvis disappeared, reading, "Sidney cheated on me in the months of Sept/Oct with a psycho wh*** who has since went missing" and "I could care less what he screwed around with, but the fact that this jerk is stalking my family is unacceptable."

Kirk Truslow, an attorney for Sidney Moorer, called the case "extremely circumstantial at best" in court, reports WBTW, and said "nothing point[ed] towards tendency of violence" on the part of his client.

Tammy and Sidney Moorer were initially taken into custody Feb. 21 and charged with indecent exposure and obstruction of justice. A search of their home uncovered additional evidence that led investigators to bring the kidnapping and murder charges, Crimesider has reported.

In ruling to withhold bond, a judge cited the seriousness of the charges, but allowed for bond to be re-considered should additional evidence surface.
Thanks for reading CBS NEWS.
Create your free account or log in
for more features.