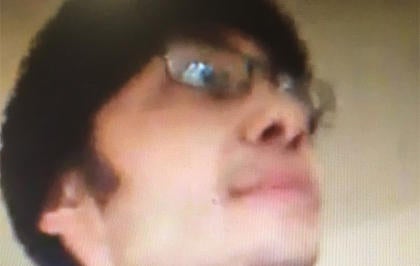 Report: Matthew Riehl, gunman in deadly Colo. attack, fled mental health ward
DENVER -- The Colorado gunman who police say shot and killed a deputy and wounded four others escaped from a veterans mental health ward in 2014, where he was staying to be treated for a psychotic episode, according to a report provided to Congress by the U.S. Department of Veterans Affairs and obtained by the Denver Post.
Authorities have said Matthew Riehl fired more than 100 rounds in his suburban Denver apartment before he was killed by a SWAT team on Sunday.
The VA report shows Riehl, an Iraq war veteran and lawyer, struggled with mental health issues, according to the Denver Post. He was reportedly hospitalized in April 2014 at a Sheridan, Wyo. VA facility and admitted to another veterans center in Rawlins before he "escaped/eloped from the Mental Health Ward, was located and brought back, and placed on a 72 hour mental health hold," the report said. It wasn't clear from which facility the escape happened, and the report didn't detail the nature of the psychotic episode or how Riehl escaped.
The document identifies Riehl as an Army veteran who was honorably discharged.
The report also details an "urgent mental health contact" on July 22, 2015, and another "mental health assessment" on Aug. 26, 2015.
After that episode, Riehl had an "urgent contact for Mental Health" on July 22, 2015, and another "mental health assessment" on Aug. 26, 2015.
Riehl reportedly graduated with a law degree from the University of Wyoming in 2010 and practiced law but had withdrawn his membership in the Wyoming State Bar by October 2016.
Students at the university's law school, the Wyoming College of Law, had been warned about Riehl because of social media posts critical of professors at the school in Laramie, reported KTWO-AM in Casper, Wyoming.
A Nov. 6 email from Assistant College of Law Dean Lindsay Hoyt told students to notify campus police if they spotted Riehl or his car near campus. In addition, security on campus was increased for several days.
Campus officers called police in Lone Tree, Colorado, in mid-November to warn them about Riehl, suggesting his rants were indicative of mental illness, UW Police Chief Mike Samp told The Denver Post.
Samp said it's possible that Colorado authorities faced the same issue as Wyoming officials when an apparently mentally ill, dangerous person makes indirect threats.
Riehl had also posted videos criticizing Colorado law enforcement officers in profane, highly personal terms.
Early Sunday, authorities responded to a complaint of a verbal disturbance involving two men at an apartment building in Highlands Ranch, 16 miles south of Denver. A caller said Riehl was acting bizarre and might be having a mental breakdown. But responding deputies found no evidence of a crime and left.
When deputies were called back to the scene, a man who had left gave them a key and granted permission to enter the apartment.
Douglas County Sheriff Tony Spurlock said deputies came under fire almost immediately after trying to talk with the suspect, who was holed up inside a bedroom.
"They all went down almost within seconds of each other, so it was more of an ambush-type of attack on our officers," Spurlock said.
The wounded deputies tried to pull the fallen officer, Zackari Parrish, out of the line of further gunfire but were unable to because of their own injuries and only managed to "crawl to safety," Spurlock said. Two civilians were also injured.
Riehl videotaped the deadly encounter, CBS Denver reported.
All of the wounded except Deputy Jeff Pelle, 32, have been treated at hospitals and released. The son of Boulder County Sheriff Joe Pelle was hospitalized in fair condition.
Hundreds gathered Monday night for a candlelight vigil for Parrish inside Mission Hills Church in Littleton, Colorado - the church he attended with his wife and two young daughters.
"I've heard from so many different people that he just loved his community and being a police officer," Mission Hills Pastor Craig Smith told KDVR-TV.
"Zack didn't see law enforcement as a job. He saw it as a calling, as a way to serve his community and a blessing."
Thanks for reading CBS NEWS.
Create your free account or log in
for more features.