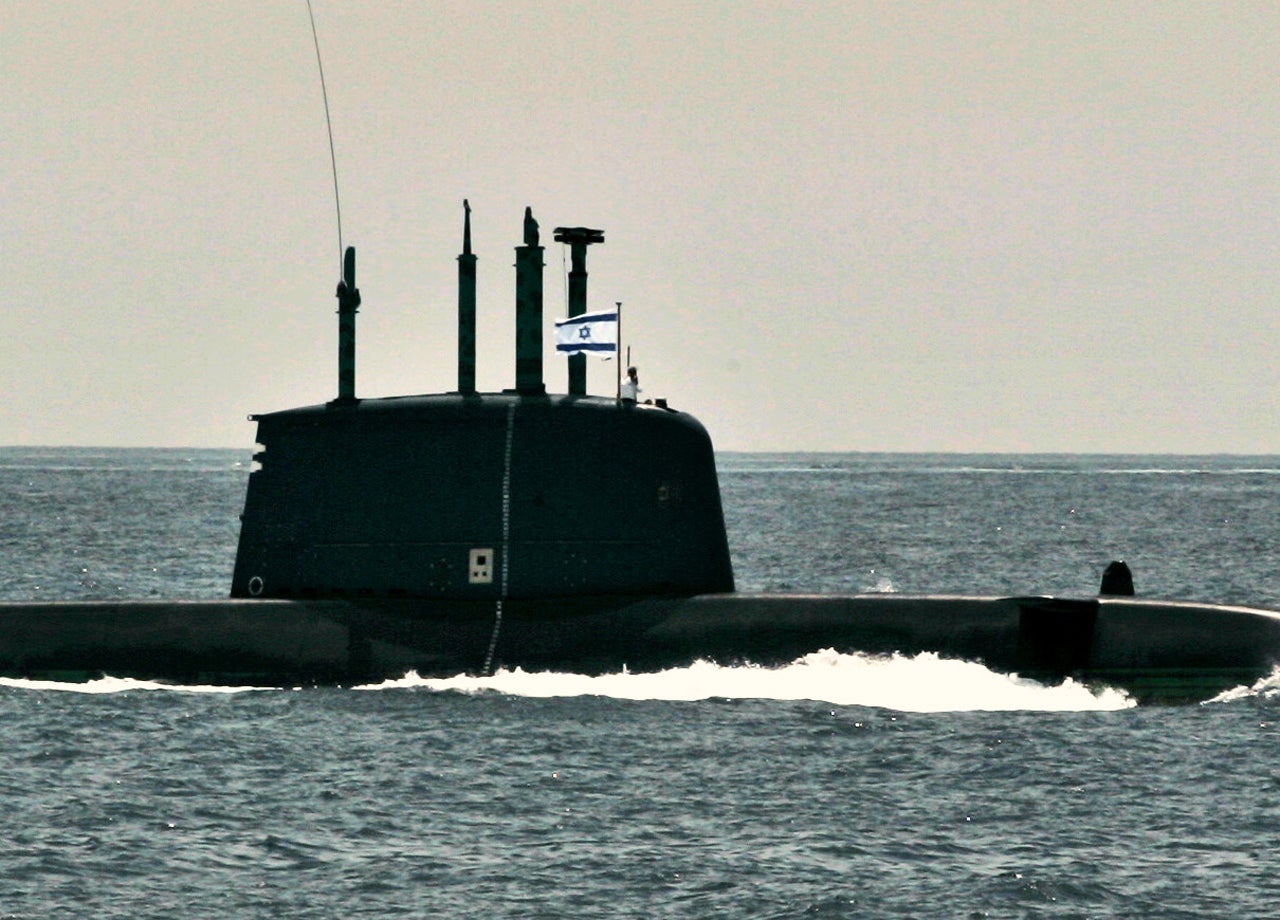 Report: Israel fitting nuclear missiles on German-built subs
(CBS News) Israel is arming submarines ordered from a German shipbuilder with nuclear weapons, the German newsmagazine Der Spiegel reported Monday.
According to the magazine's Spiegel's investigative report, submarines built by the shipyard HDW in the northern German city of Kiel are being outfitted by Israel with nuclear-tipped cruise missiles.
Three submarines have been delivered to Israel, with three more under contract for delivery by 2017, and the purchase of more being considered.
Despite official government statements in the past disavowing knowledge of Israel's deployment of nuclear weapons on the submarines, former high-ranking officials from Germany's Defense Ministry have told the magazine that they had always assumed Israel would outfit the submarines with nuclear defense capabilities.
Israel Deploys Nuclear Weapons on German-Built Submarines (Der Spiegel: English)
Israeli Defense Minister Ehud Barak told Der Spiegel that Germans should be "proud" that through these defense measures they have helped ensure the preservation of the state of Israel "for many years."
Israeli does not comment officially on its nuclear military program.
The German government had helped underwrite the sale of the first three submarines delivered - subsidizing half the cost of one and the entire cost of two others.
Berlin is financing one-third of the cost of the sixth submarine, or about 135 million euros ($168 million). Chancellor Angela Merkel has placed conditions on delivery, however, including that Tel Aviv allow the completion of a Gaza Strip sewage treatment plant (partly financed with German funds) and end the expansion of settlements. Israeli Prime Minister Benjamin Netanyahu has met none of the terms.
Steffen Seibert, a spokesperson for Merkel, told Der Spiegel that all submarines had been delivered unarmed, and that the government "will not speculate on subsequent arming."
Israeli Foreign Ministry spokesman Yigal Palmor told Agence France-Presse, "I can confirm that we have German submarines. It's no secret. As for the rest, I am not in a position to talk about their capacity."
Thanks for reading CBS NEWS.
Create your free account or log in
for more features.