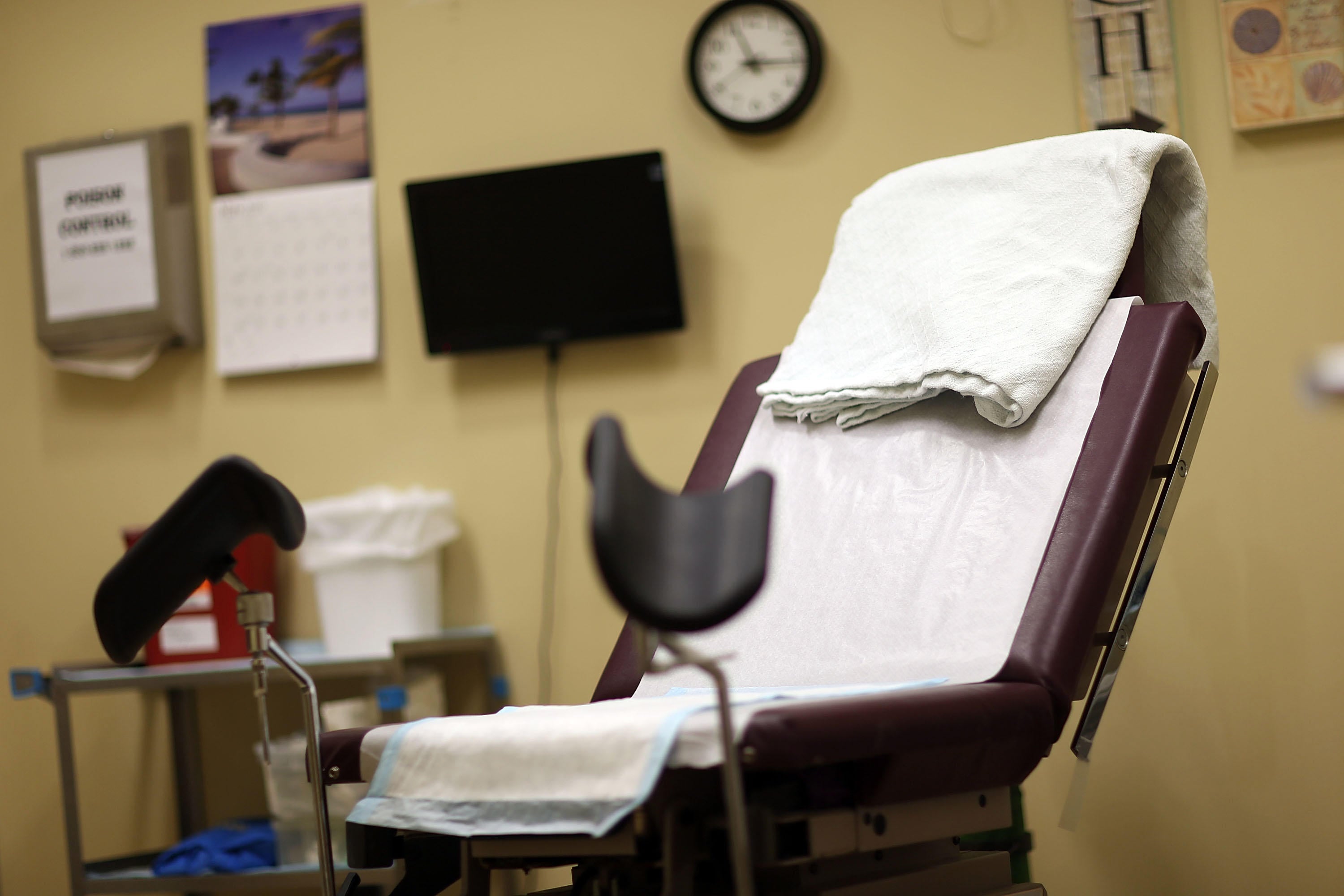 Report finds nearly half of all abortions worldwide are unsafe
More than 55 million abortions take place globally each year, and nearly half — 25.5 million — are unsafe, according to a new study published in the medical journal The Lancet.
The study authors say the research, led by the World Health Organization (WHO) and the Guttmacher Institute in New York, highlights the need for safe access to abortion for all women to the full extent of the law, and for outdated, unsafe methods to be replaced.
"Even though it's difficult to measure and estimate something like abortion where data is limited, trying to get a handle at least of figuring out what the burden of unsafe abortion might be is important to begin to address the problem," study author Dr. Bela Ganatra, a scientist at the WHO's Department of Reproductive Health and Research, told CBS News. "As long as we keep it invisible, we're not going to be able to find solutions."
The overwhelming majority of unsafe abortions — about 97 percent — take place in Africa, Asia and Latin America.
In North America, 99 percent of procedures were considered safe.
The results also show that countries with high proportions of safe procedures were also more likely to have less restrictive abortion laws.
The researchers compiled data on abortion from 61 countries from the years 2010 to 2014. The data came from routinely collected national statistics, demographic and reproductive health surveys, and national and sub-national studies.
The authors categorized the procedures into three categories: safe, less safe, and least safe.
For an abortion to be considered safe, it had to be performed with a method recommended by WHO that was appropriate to the pregnancy duration, and the person providing the abortion had to be properly trained.
An abortion was classified as less safe if only one of the two criteria were met — either the abortion was performed by a trained provider with an outdated method, or it was done with a safe method but without the support of a trained provider.
Ganatra said the less-safe category is seen "largely in regions of the world where women are using medications like mifepristone and misoprostol" — prescriptions drugs for ending a very early pregnancy — "by themselves outside of medical assistance because they don't have access to other ways of having an abortion. Now, these are very safe medicines but in these situations women have to use it without any guarantee about the quality of the drugs, without the appropriate information, or somebody to go to for support."
The least safe abortions were provided by untrained individuals using dangerous methods, including ingestion of caustic substances, insertion of foreign objects, or use of traditional concoctions like roots and herbs.
Globally, between the years of 2010 and 2014, the study found that approximately 55 percent of all abortions were considered safe, 31 percent were considered less safe, and 14 percent fell into the least safe category.
Nearly 88 percent of abortions in developed countries were safe, with the exception of Eastern Europe where the proportion of unsafe abortions was slightly higher, likely because of the use of outdated practices in that region, the researchers said.
In contrast, the proportion of safe abortions in most regions of Africa and Latin America was just 25 percent.
In Latin America, most were classified as less safe, which the authors attribute to the transition from more dangerous, outdated abortion methods to women using misoprostol outside of a health care setting.
The vast majority of abortions in Africa were categorized as least safe and were associated with higher risk of death.
The study's three categories provide "a much more nuanced way of looking at safety and it helps us to begin to think about what interventions might be needed in which region, depending on what type of unsafe abortions are prevalent in that region," Ganatra said.
WHO guidelines recommend that access to a safe abortion should be available to women at the primary-care level.
"It's something that can be provided as basic care by a range of health care workers," Ganatra said. "It's not a high resource, intensive, difficult-to-provide service, and yet because of all the other barriers that exist around this topic unfortunately unsafe abortion is still a problem."
Ganatra said that the findings also back up other research showing that laws restricting access to abortion will not result in fewer women getting abortions.
"Women are going to have abortions when they are faced with the situation where they need it and if they can't get access to safe ones they will go further down the spectrum to less safe and perhaps even dangerous," she said.
In an accompanying editorial published in The Lancet, Kristina Gemzell-Danielsson and Amanda Cleeve of the Department of Women's and Children's Health in the Division of Obstetrics and Gynecology at Karolinska Institutet in Sweden say the findings raise the questions for how WHO can work together with member states to increase access to safe abortion.
"It is remarkable that, despite being preventable, 25.1 million unsafe abortions were estimated to have occurred annually between 2010 and 2014, 97 percent in low-income regions," they write. "… It is time to implement evidence-based policies, programs, and services that promote, protect, and fulfill the sexual and reproductive rights of all individuals worldwide."
Thanks for reading CBS NEWS.
Create your free account or log in
for more features.