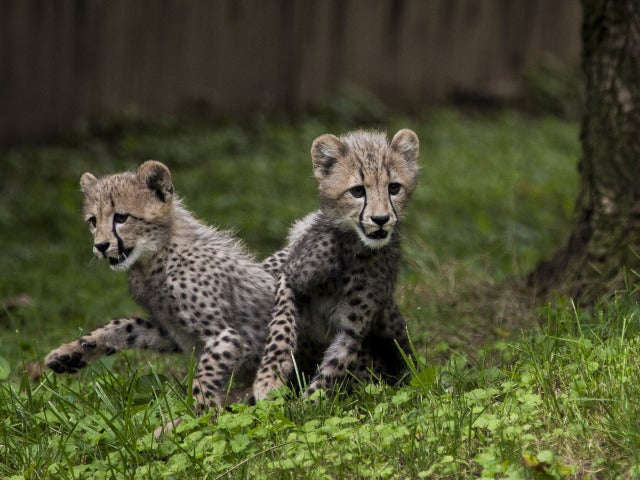 Report finds National Zoo "severely lacking" in animal care
Animal care is lacking in an outdoor cheetah exhibit at the Smithsonian National Zoo in Washington, D.C., according to an internal report released on Wednesday, the same day that a colt broke its neck and died at the zoo's facility in Virginia.

The report was made public after a CBS News investigation into the zoo's Cheetah Conservation Station raised questions about the deaths or injuries of several animals.

"Animal care and overall organization, accountability, follow-up, and communication are severely lacking in the (Cheetah Conservation Station) area," concluded the report by a task force of the zoo's Institutional Animal Care and Use Committee.

Zoo officials had earlier refused CBS News' repeated requests for the report, although under public records law, it is a public document.

"While we agree with many of the findings, we take great care of hundreds of animals in a safe way every day," said Don Moore, the zoo's associate director for Animal Care Sciences, in a written response.

Since December of last year, the zoo has passed the Association of Zoo and Aquariums accreditation inspection and one of the Cheetah Conservation Station by the U.S. Department of Agriculture, he said.

As far as the finding that animal care and overall organization are severely lacking, the team disagrees, the report said.

It also noted that the zoo had restored a biologist position at the exhibit, in lieu of a keeper job -- an addition that the task force recommended though it urged the change not be at the expense of a keeper.


Zoo insiders had told CBS that problems began last year when the zoo decided to double the population of the cheetah exhibit, adding a half dozen new species but no extra space. Besides cheetahs, the area also houses zebras, gazelles and other species.

Two animals -- a Dama gazelle and a pregnant kudu, a type of antelope -- got spooked on separate occasions and broke their necks after running into barriers in their confined spaces.

The gazelle's death happened last month after a zebra attacked a veteran zookeeper. The commotion apparently frightened the gazelle; zoo sources say it was not found for hours. The pregnant kudu died last June.


The sources at the zoo also raised concerns about two newly acquired hornbill birds that were kept in an indoor shack for seven months because their exhibit yard was not ready. Only after a volunteer complained were the birds allowed in an outdoor space. But a wallaby that had to share the yard with these new arrivals became frightened, according to sources, bloodied its nose and spent much of its time frightened and hiding.

Plus one of two new red river hogs quickly became malnourished and died of an infection. The other hog, along with oryxes and sitatungas, two types of antelopes, sometimes became overly aggressive when mixed together, and some were injured in vicious fights.

In addition to the deaths and injuries, two animals escaped from the area: a vulture whose wings were allegedly not properly clipped and a red panda which managed to climb out of its exhibit. Both were later recaptured and zoo officials say the failures that allowed the escapes have been fixed.

The colt that died on Wednesday – a Przewalski horse at the zoo's Conservation Biology Institute in Front Royal, Va. – was found in a 2,500-square-foot barn where he lived with his mother, another female and her filly, according to Pamela Baker-Masson, the zoo's associate director of communications.

"The colt was last seen during routine rounds yesterday at 2:30 p.m. in fine health," she wrote. "This morning, keepers found the foal alongside the fence, which was bowed outward. The preliminary necropsy revealed a traumatic fracture of his neck."
Thanks for reading CBS NEWS.
Create your free account or log in
for more features.