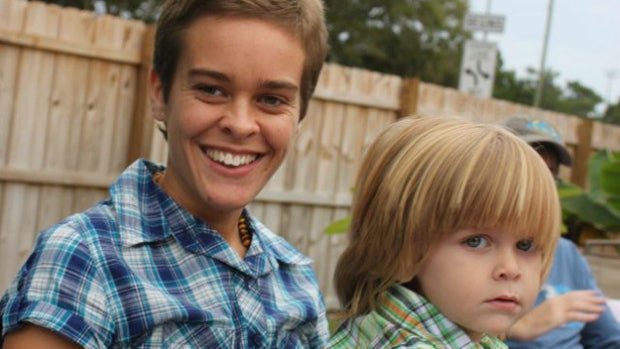 Report: Death of boy, 5, ruled homicide; mom target of probe
CHESTNUT RIDGE, N.Y. - The January death of a 5-year-old Rockland County, N.Y. boy has been ruled a homicide and his mother is under investigation, sources tell CBS New York's radio affiliate WCBS 880.
Garnett Spears, of Chestnut Ridge, died Jan. 23 at Westchester Medical Center. Before his death, sources tell the station, doctors found the boy had suspiciously high levels of sodium in his system.
The 5-year-old had been in and out of hospitals his entire life for various illnesses, reports CBS New York. His mother, 26-year-old Lacey Spears, routinely documented her son's medical problems on social media and on an online blog titled "Garnett's Journey."
Lucian Chalfen, a spokesperson for the Westchester District Attorney's Office, told CBS News' Crimesider on Tuesday that the Westchester Medical Examiner ruled Garnett's death a homicide about a month ago.
At this point, Chalfen said, the death remains under investigation by the D.A.'s office, Westchester County Police and the Ramapo Police Department.
Chalfen told Crimesider that he anticipates "a shoe will drop" in the case in the next month or so.
The Journal News was the first media outlet to do an in-depth report on the case.
The paper reports police suspect Lacey Spears may have fed potentially life-threatening amounts of salt to her son in a case of Munchausen by proxy, a psychiatric disorder that leads a parent to sicken a child to seek sympathy or attention.
When the child was hospitalized just prior to his death, Lacey Spears phoned a friend and asked her to get rid of one of the bags she used to feed Garnett through a tube in his abdomen, according to the paper. Police later obtained the bag and discovered a high concentration of sodium inside, sources reportedly told the paper.

Neither the medical examiner's office nor the two police departments on the case would comment.
Spears' attorney, David Sachs, did not immediately return a call for comment.
Thanks for reading CBS NEWS.
Create your free account or log in
for more features.