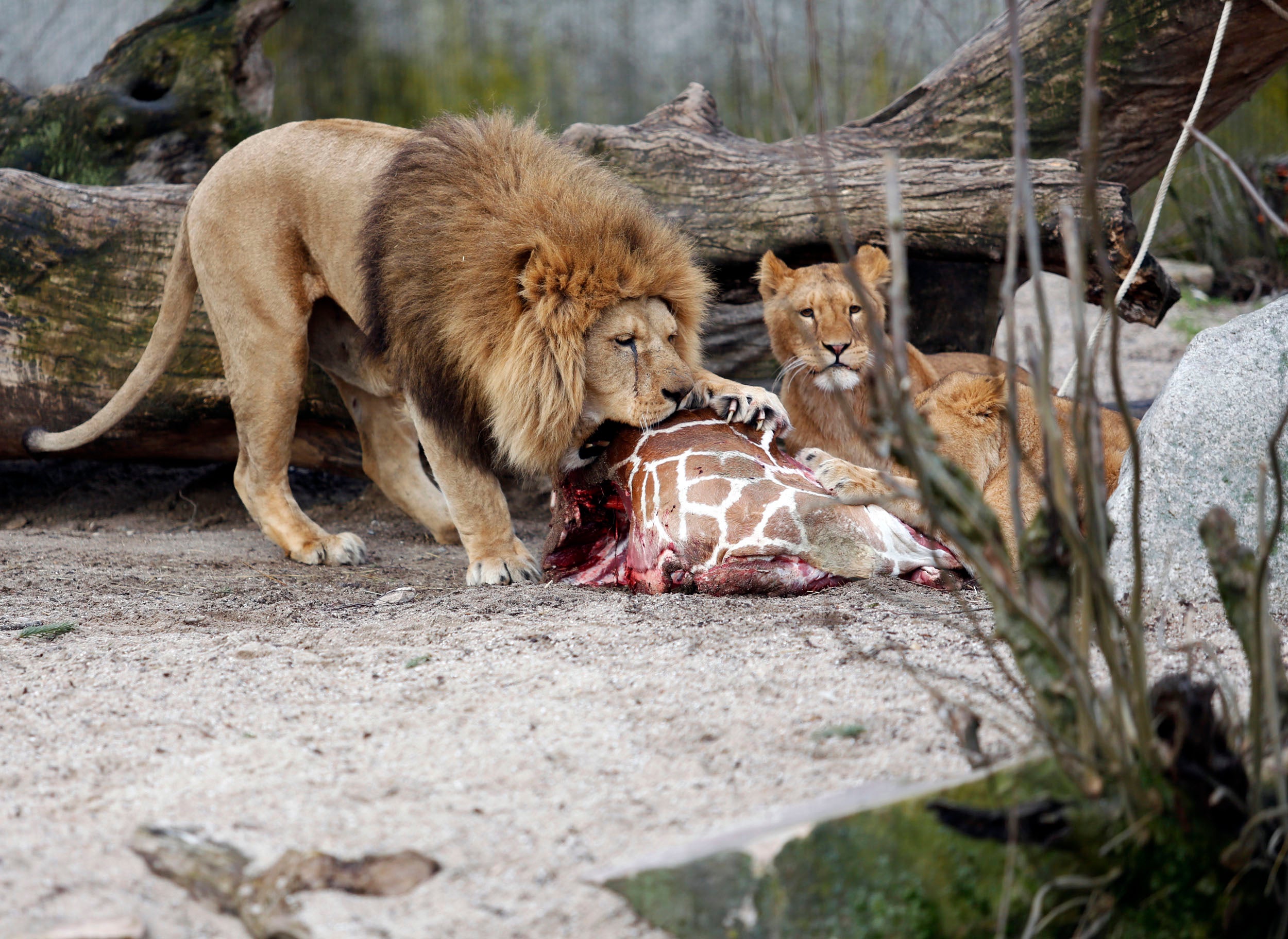 Report: Danish zoo that killed giraffe also kills 4 lions
Last month, the Copenhagen Zoo made international headlines after it killed a healthy 2-year-old giraffe and fed its remains to lions as visitors watched.
Despite widespread outcry and even receiving death threats for the act, the zoo has stuck to its beliefs on zoo management, recently killing four healthy lions to make way for a new lion, according to a report.
"Because of the pride of lions' natural structure and behavior, the zoo has had to euthanize the two old lions and two young lions who were not old enough to fend for themselves," Copenhagen Zoo said, according to a report in The Guardian.
The four lions -- all from the same family -- were put down on Monday after the zoo failed to find a new home for them, according to the report. The new male will join two females that have just reached breeding age.
Unlike the unfortunate fate of Marius the giraffe, the lions will not be publicly chopped up.
The public dissection and feeding of Marius' remains to the lions was popular at Copenhagen Zoo. Zoo spokesman Tobias Stenbaek Bro said it allowed parents to decide whether their children should watch what the zoo regards as an important display of scientific knowledge about animals.
Officials said Marius was put down to prevent inbreeding.
The organization Animal Rights Sweden said at the time the case highlights what it believes zoos do to animals regularly.
"It is no secret that animals are killed when there is no longer space, or if the animals don't have genes that are interesting enough," it said in a statement. "The only way to stop this is to not visit zoos."
Thanks for reading CBS NEWS.
Create your free account or log in
for more features.