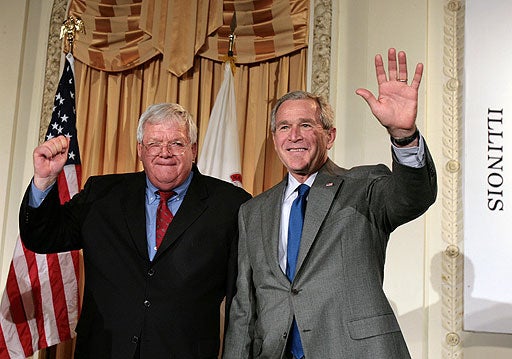 Report: CIA Lost Office In WTC
A secret office operated by the CIA was destroyed in the terrorist attacks on the World Trade Center, seriously disrupting intelligence operations.
The undercover station was in 7 World Trade Center, a smaller office tower that fell several hours after the collapse of the twin towers on Sept. 11, a U.S. government official said.
The official, speaking on condition of anonymity, said that immediately after the attack, a special CIA team scoured the rubble in search of secret documents and intelligence reports stored in the station, either on paper or in computers. It was not known whether the efforts were successful.
A CIA spokesman declined to comment on the existence of the office, which was first reported in Sunday's editions of The New York Times.
The New York station was behind the false front of another federal organization, which the Times did not identify. The station was a base of operations to spy on and recruit foreign diplomats stationed at the United Nations, while debriefing selected American business executives and others willing to talk to the CIA after returning from overseas.
The agency's officers in New York often work undercover, posing as diplomats and business executives, among other things. They have been deeply involved in counter-terrorism efforts in the New York area, working jointly with the Federal Bureau of Investigation and other agencies.
The CIA's main New York office was unaffected by the attacks, but agents have been sharing space at the U.S. Mission to the United Nations, and have borrowed other federal government offices in the city.
The agency is prohibited from conducting domestic espionage operations against Americans, but it maintains stations in a number of major United States cities, where CIA case officers try to meet and recruit students and other foreigners to return to their countries and spy for the United States.
The New York station was believed to have been the largest and most important CIA domestic station outside the Washington area.
©MMI The Associated Press. All Rights Reserved. This material may not be published, broadcast, rewritten, or redistributed
Thanks for reading CBS NEWS.
Create your free account or log in
for more features.