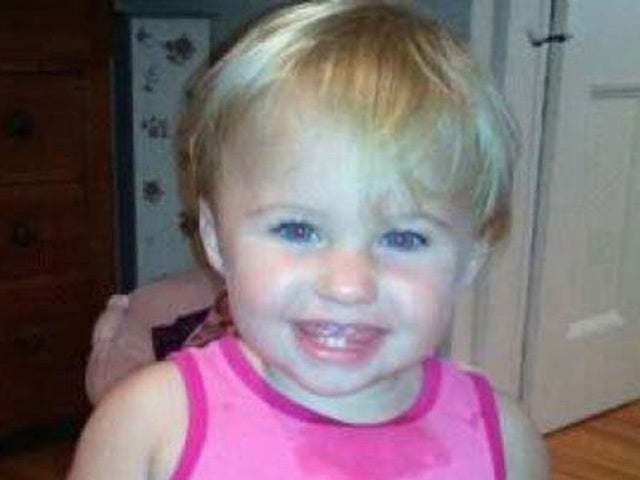 Report: Ayla Reynolds' father took out life insurance on toddler before she disappeared
(CBS) - The mother of missing Maine toddler Ayla Reynolds says the girl's father took out a life insurance policy on Ayla in the weeks before she disappeared.
Pictures: Ayla Reynolds missing
"In the same week Justin took Ayla from me, he took out a life insurance policy on Ayla," said Trista Reynolds, according to Fox Boston. "Now, why did he take out that life insurance policy? I'm still trying to figure that one out myself. Because who takes a life insurance policy out on their own child?"
Ayla Reynolds vanished last December from her father's Waterville, Maine home. Trista Reynolds says she was in rehab for alcohol abuse when the Department of Health and Human Services sent Ayla to live with her father, Justin DiPietro.
Trista Reynolds is also suing the state nearly two months after her daughter's disappearance, claiming social service workers may be at fault, according to CBS Boston.
Reynolds says Maine officials could have done more and that she called them several times with concerns about her daughter, but they never investigated.
"You have this system that's supposed to protect children and what kind of protecting do they do when a child goes missing or something happens?," asks Reynolds.
Complete coverage of the Ayla Reynolds case on Crimesider
Thanks for reading CBS NEWS.
Create your free account or log in
for more features.