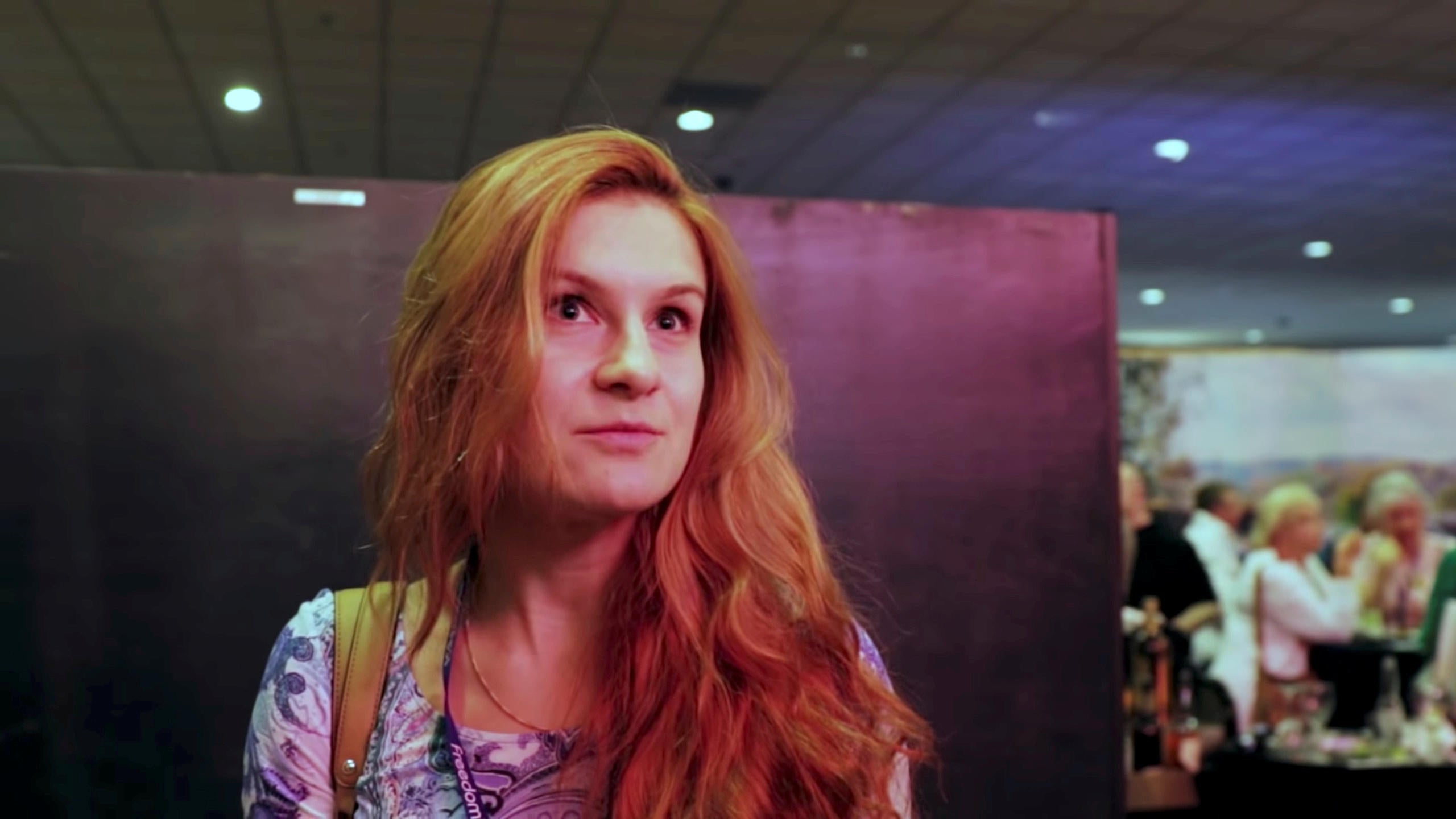 Report: Accused Russian spy Maria Butina met with Treasury, Fed Reserve officials in 2015
Russian national Maria Butina, who is currently being held on charges that she worked covertly in the U.S. as a Kremlin spy, reportedly met with top-level officials in Washington back in 2015, a meeting that included a visiting Russian official and officials from the Federal Reserve and Treasury Department where U.S.-Russian relations were up for discussion, according to Reuters news service. Butina is alleged to have tried to infiltrate U.S. political organizations on behalf of a high-ranking Russian official over several years in Washington.
Reuters, citing several people familiar with the meetings, reportes Sunday that Butina, along with Putin ally and Russian Central Bank deputy governor Alexander Torshin, had two meetings -- one with former Federal Reserve vice chairman Stanley Fischer and the other with Nathan Sheets, who was the Treasury undersecretary for international affairs, to talk about U.S.-Russian economic relations during the Obama administration.
The meetings were arranged by Central for the National Interest, a Washington think tank advocating for improving U.S.-Russia relations, and they were documented in a report compiled by CNI as helping to "bring together leading figures from the financial institutions of the U.S. and Russia" according to Reuters.
During that same visit, roughly a year after the U.S. had imposed economic sanctions on Russia for the annexation of Crimea, Torshin and Butina had also held private discussions at the think tank about Russia's financial situation.
Butina had listed being a special assistant to Torshin on her U.S. student visa in 2016. Torshin was among those sanctioned by the Treasury Department this past April.
Fischer confirmed to Reuters that he met with Torshin and an interpreter, but could not confirm if that interpreter was indeed Butina.
A grand jury has since indicted Butina on conspiracy charges and acting as a foreign agent without prior notification of the attorney general. She's also being accused of using sex and deception to forge connections in the U.S. political world. Her attorneys maintain that Butina was not a spy and that she has been cooperating with the federal government. She is currently being held in jail until her trial.
Thanks for reading CBS NEWS.
Create your free account or log in
for more features.