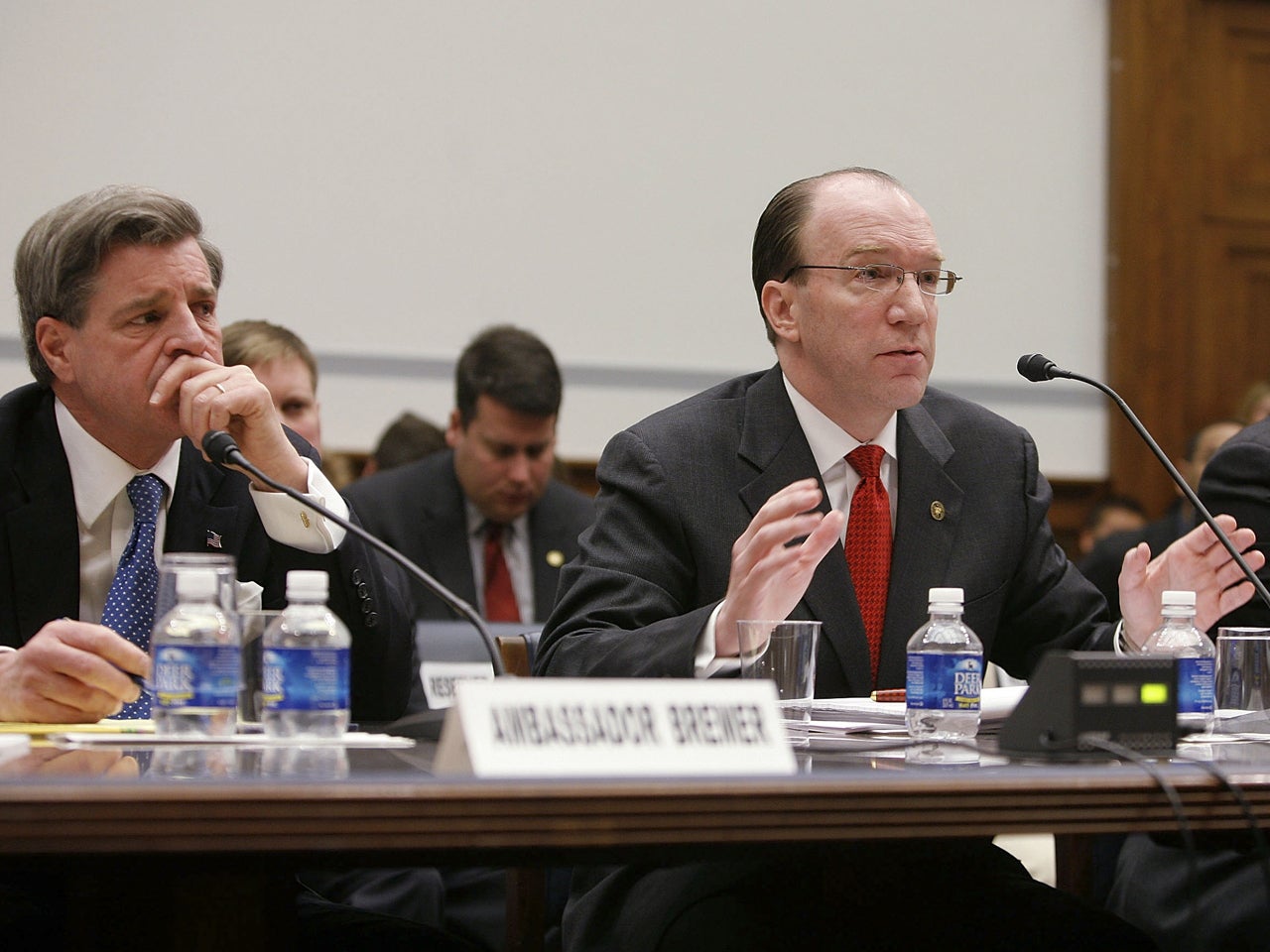 Report: $6B missing in Iraq may have been stolen
The man Congress put in charge of auditing the billions of dollars dumped on Iraq after Saddam Hussein was toppled has told the Los Angels Times he can't rule out the possibility that $6.6 billion in cash sent from the U.S. was stolen.
Special inspector general for Iraq reconstruction Stuart Bowen told the Times the missing money may represent "the largest theft of funds in national history."
It was not, it is crucial to note here, U.S. tax-payer dollars which have gone missing in Iraq. The money came from a special fund set up by the Federal Reserve Bank of New York with Iraq's own money -- funds which were withheld from the nation during a decade of harsh economic sanctions under Saddam.
Now, and here's the real kicker, Iraq wants it's money back. The Los Angeles Times says some officials in Baghdad have threatened to take the U.S. government to court to reclaim the missing loot. The last known holder of the funds, before they mysteriously disappeared into the dusty oblivion of post-war Iraq, was the U.S. government.
"Congress is not looking forward to having to spend billions of our money to make up for billions of their money that we can't account for, and can't seem to find," Rep. Henry A. Waxman (D-Calif.) told the Times. Waxman was head of the House Government Reform Committee which held hearings on U.S. waste, fraud and abuse in Iraq about six years ago.
Bowen has been a harsh critic of the way the U.S. government spent money in Iraq following the ouster of Saddam.
Speaking to CBS News correspondent Lara Logan in July 2009, he warned that "billions of dollars were wasted in the Iraqi reconstruction enterprise," and said a whole new approach was needed in Afghanistan.
Waste, fraud plague Iraq reconstruction
As for the missing $6.6 billion, Bowen did not tell the Times whom he believed might have made off with the tremendous sum of neatly packaged blocks of $100 dollar bills.
For almost a decade, when audits and reports surfaced about money being misspent or wasted in post-war Iraq, the finger has generally been pointed first at the generic "corrupt Iraqi officials," of which there are no-doubt many. But as the Times points out in its report Tuesday, "some U.S. contractors were accused of siphoning off tens of millions in kickbacks and graft during the post-invasion period."
The money in question was literally air-lifted into Iraq by the George W. Bush administration, which flew it into Baghdad aboard C-130 military cargo planes. Bush White House officials were worried in the immediate aftermath of Saddam's fall that Iraqis would revolt if salaries weren't paid and services deteriorated. In total, the Times says $12 billion in cash was flown into Iraq in 21 separate C-130 flights by May 2004.
Thanks for reading CBS NEWS.
Create your free account or log in
for more features.