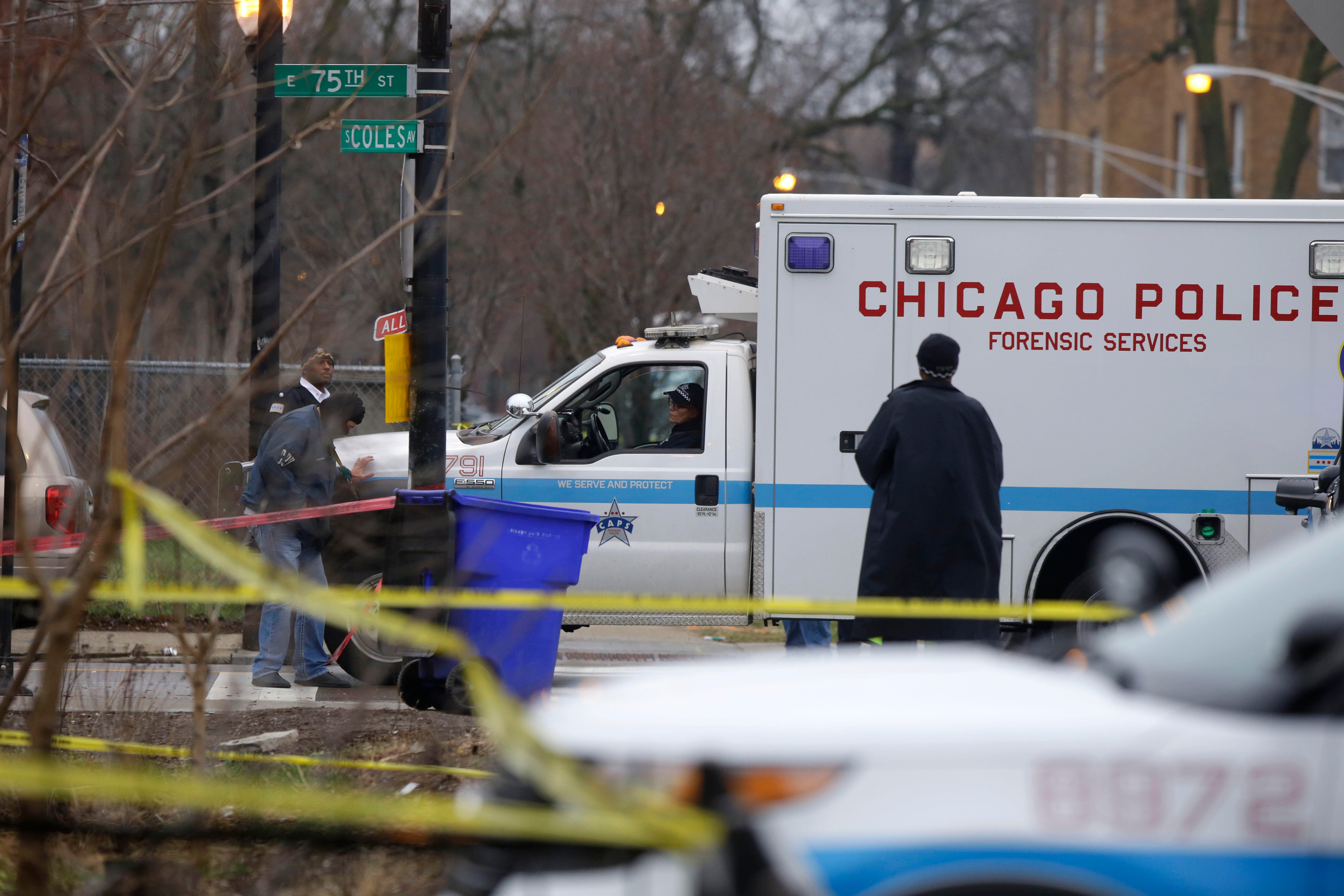 Report: 1,000 shooting victims in Chicago this year so far
The number of victims of Chicago's gun violence so far this year rose to 1,000 Tuesday evening after two people were shot in the Belmont Central neighborhood, the Chicago Sun-Times reported.
The number hit 1,000 on 2017's 115th day, meaning that nearly nine people have been shot a day on average, according to the newspaper's data.
At least 174 victims have died.
The bloodiest day of 2017 was the first day of the year, when there were 27 shooting victims.
Nearly 90 percent of the shootings took place on Chicago's West and South sides. Eighteen people who were age 14 or younger were among the victims.
The tally of 1,000 shooting victims doesn't include four people who were shot by law enforcement officers. Two of them died. It also doesn't include 10 people who shot themselves — one fatally — by accident, the Chicago Sun-Times reports.
The Chicago Police Department said that last year, the city had 762 murders, 3,550 shooting incidents and 4,331 shooting victims. The department said 2016 witnessed "an unacceptable rise in violence."
Thanks for reading CBS NEWS.
Create your free account or log in
for more features.