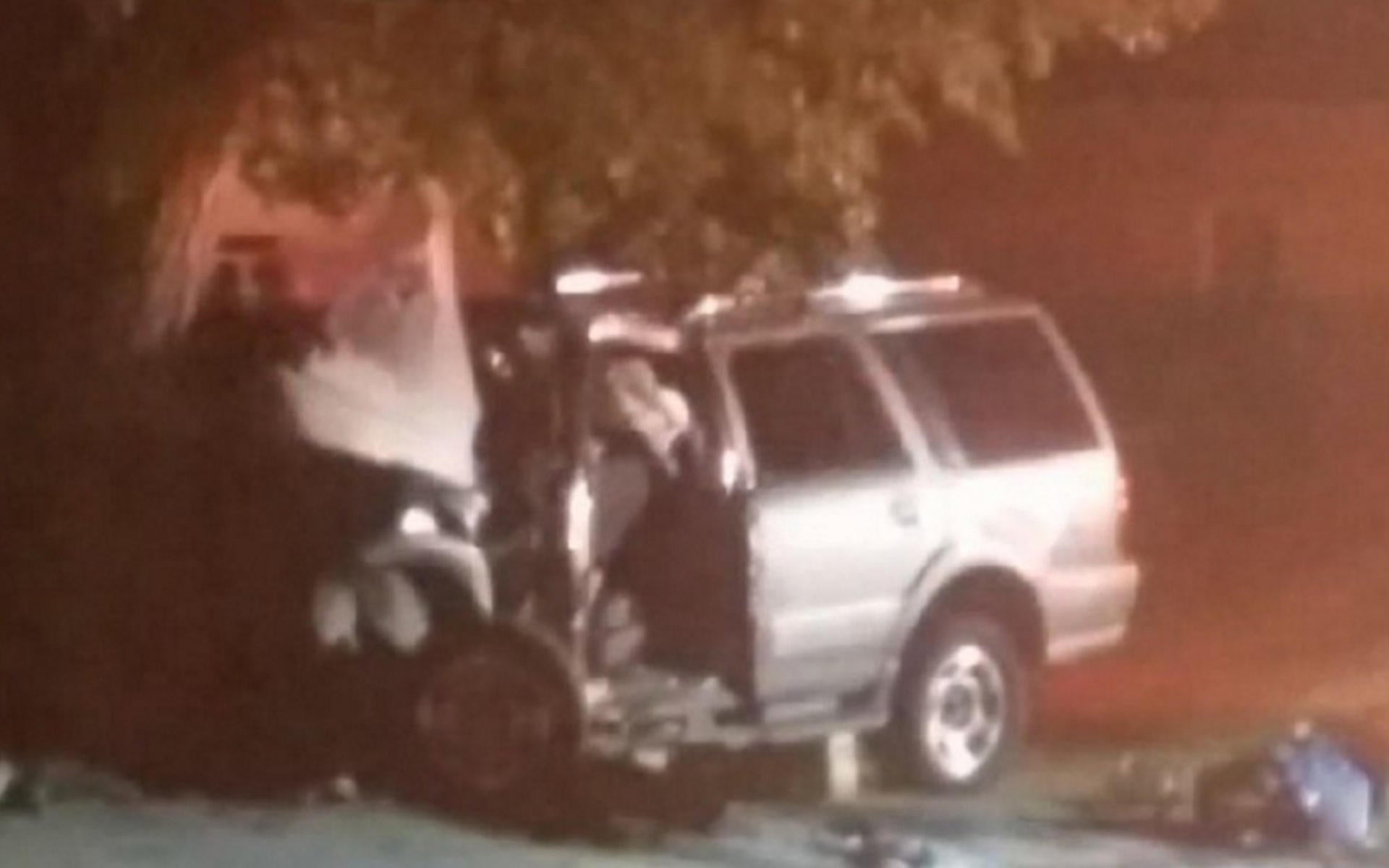 Repo man sentenced in death of woman whose car he was taking back
PROVO, Utah -- A Utah repossession agent accused of forcing a woman off the road, leading to a fatal crash while trying to take back her car was sentenced Tuesday to one to 15 years in prison.
The Daily Herald newspaper in Provo reports that 50-year-old Kenneth Drew was sentenced after pleading guilty to manslaughter.
The paper reports that Judge Robert Lunnen deviated from a plea agreement and ordered Drew to serve from one to 15 years.
"There was reckless disregard for another, and that recklessness caused the death of another," Lunnen said.
Drew came to the home of Pleasant Grove mother Ashleigh Best, 35, around midnight in May 2016 to repossess a car, after the family fell behind on title loan payments, authorities said.
Drew argued with her husband, but eventually agreed to leave the SUV alone to allow the couple time to make a payment and return with proof, according to charging documents.
But Brennen Best had also told his wife to drive away, and when Drew saw her leave he got angry and followed, prosecutors said. He sped after her in his tow truck with his girlfriend in the passenger's seat. A neighbor's security camera shows Drew trying to force Ashleigh Best against a curb as both cars accelerated, charging documents state.
Later in the chase, prosecutors say Drew drove alongside the SUV, grinding his rear right tire into her door. Going faster than 50 mph, Ashleigh Best jumped a curb and smashed into a tree. The mother of two died shortly after.
Drew told investigators he was just following Best to keep an eye on the SUV, charging documents show.
Investigators said evidence, including pictures and GPS data from the tow truck, show Drew's story doesn't match what happened.
Thanks for reading CBS NEWS.
Create your free account or log in
for more features.