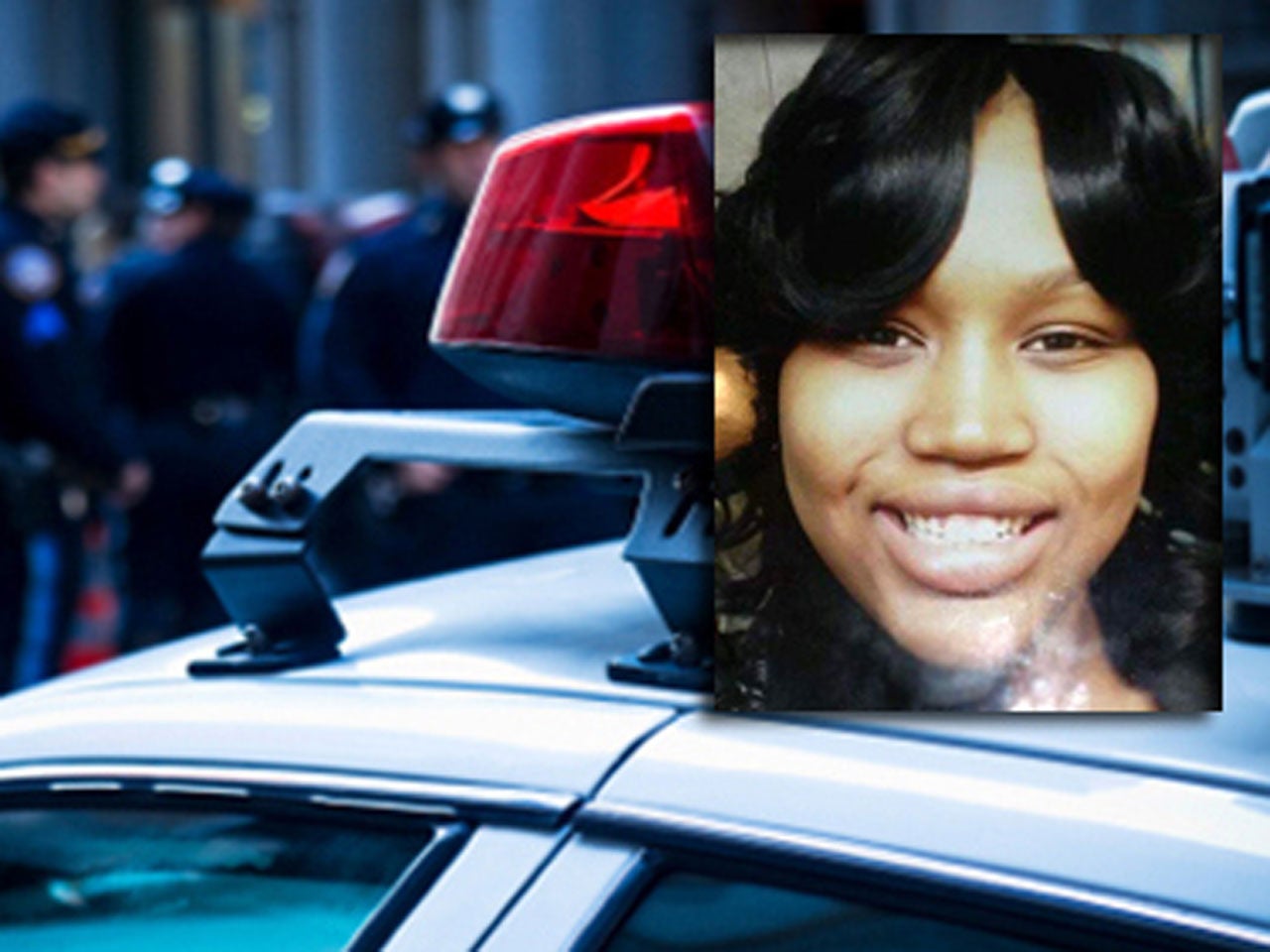 Renisha McBride Update: Teen had .218 blood alcohol content when she was shot to death by Mich. homeowner
(CBS) - As prosecutors prepare to make an announcement about whether charges will be filed against the man who shot and killed Renisha McBride, a toxicology report has revealed that the 19-year-old had a blood alcohol level of .218 at the time of her death - more than twice the legal limit for driving.
PICTURES: Renisha McBride Killed
A spokeswoman for the Wayne County, Mich. Health and Human Services Department also told CBS News' Crimesider that there was a "strong possibility" McBride had marijuana in her system, but that a re-test was recommended to confirm.
McBride was killed by a shotgun blast to the face as she stood on the front porch of a Dearborn Heights, Mich., home in the early morning hours of Nov. 2 after she had apparently been in a car accident. The death was ruled a homicide and Wayne County Prosecutor Kym Worthy has said she is considering all the evidence in the case before making a decision about whether to charge the unidentified 54-year-old homeowner who shot her. Worthy has scheduled a press conference for 11 a.m. Friday to address the case.
Gerald Thurswell, the attorney representing McBride's family, told CBS News' Crimesider that the fact McBride was intoxicated when she was shot "probably makes her less of a physical threat to anybody."
"The bottom line in this whole case is that he was in his house, the door is locked, he has a phone," said Thurswell of the homeowner. "All he had to do was call 911. Maybe she would have been arrested because she was drunk - but she'd be alive."
McBride reportedly hit a parked car with her own car sometime after midnight. Last week, Thurswell told Crimesider that he spoke with a woman who heard the car accident and came outside to offer help.
According to Thurswell, the woman said that McBride seemed to have sustained minor injuries in the incident, was bleeding from the head, and kept saying "I want to go home."
The Detroit Free Press reports that police say they received a 911 call about a car accident at about 1 a.m. where a woman had been speeding down the street, hit a vehicle, and then left the scene, apparently on foot. Detroit police spokesman Sgt. Michael Woody told the paper that no officers were immediately dispatched because the incident was considered a low priority.
The caller reportedly dialed police again, saying that the woman who had hit the car was back, but when officers arrived, she was gone again.
An autopsy released Monday revealed that McBride was shot in the face, but not at close range.
The homeowner who allegedly shot McBride has not been identified, except as a 54-year-old male. According to the Detroit Free Press, the man told police he thought McBride was trying to break into his home, and that his shotgun fired accidentally.
Asked whether he thought the news of her level of intoxication might cause the prosecutor to think twice about charging the man who shot her with a crime, McBride family attorney Thurswell said, "I hope not.""If she doesn't charge him then on New Year's Eve we will have a lot of people shot to death - because they're drunk," said Thurswell.
Thanks for reading CBS NEWS.
Create your free account or log in
for more features.