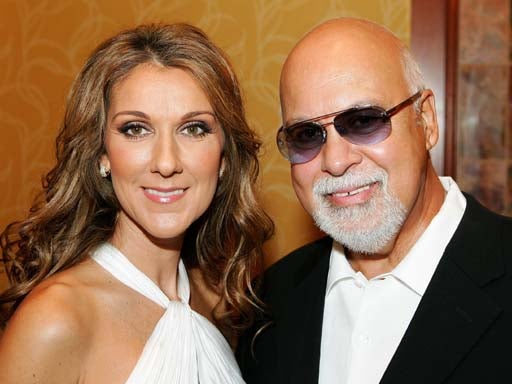 Rene Angelil, husband of Celine Dion, dies at 73
Rene Angelil, husband of Celine Dion, has died at the age of 73.
Dion released a statement on Facebook, saying, "Rene Angelil, 73, passed away this morning at his home in Las Vegas after a long and courageous battle against cancer. The family requests that their privacy be respected at the moment; more details will be provided at a later time."
Dion and Angelil met when she was 12 and the couple married in 1994; Angelil worked as Dion's manager and mentor. Angelil had three children with Dion: Rene-Charles, 14, and two 5-year-old twins, Nelson and Eddy.
In August, Dion gave a candid interview to USA Today in which she revealed that the twin boys have no memory of their father as healthy, so they do not mind accompanying their mother to feed Angelil, while Rene-Charles found it difficult to see his father.
She also said that she wished for her husband to die in her arms. Angelil, who had been sick with throat cancer for more than two years, and his wife were prepared for his death. Dion told USA Today, "I'll say, 'You're scared? I understand. Talk to me about it.' And René says to me, 'I want to die in your arms.' OK, fine, I'll be there, you'll die in my arms."
Dion also said that she felt it was her duty to be strong and continue to work, as Angelil did not want her to put her career on hold.
"When you see someone who is fighting so hard, it has a big impact on you," she said at the time. "You have two choices. You look at your husband who's very sick and you can't help, and it kills you. Or you look at your husband that's sick and you say, 'I got you. I got it. I'm here. It's going to be just fine.'"
Thanks for reading CBS NEWS.
Create your free account or log in
for more features.