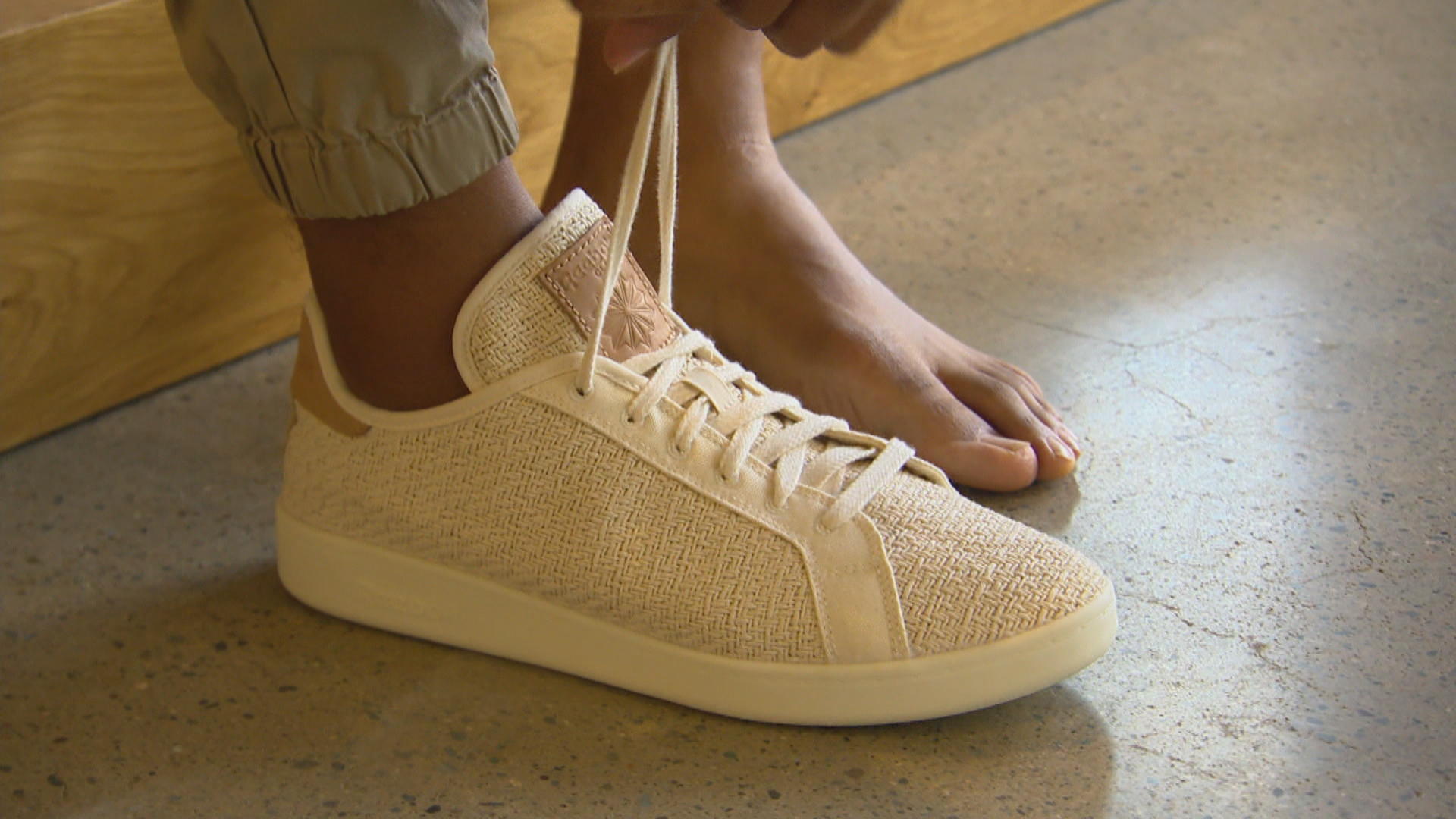 Reebok launches sustainable sneaker made from cotton and corn
Following a trend in industries ranging from software to food, Reebok is going sustainable. The footwear company launched a pair of sneakers Tuesday that are made entirely from natural products. Allbirds and Nike have been doing this for years.
The company announced its plans last spring to create a sneaker with an upper part made from organic cotton and a sole from corn, but as CBS News' DeMarco Morgan reports, prioritizing sustainability doesn't always work out.
"So sexy comes down to design. We used the silhouette that we know people love and we made it out of these new materials," Reebok's Bill McInnis said. For five years, he spent countless hours in what Reebok calls its Maker Lab.
Twenty billion pairs of shoes are produced annually and roughly 300 million end up in landfills.

"It didn't start out with corn and cotton, it started out with recycling, compostability, where do we want to land. Our issue with recycling is you recycle plastic, it's still plastic…You're not getting rid of the problem," McInnis said. "The idea is how do you get rubber and plastic out of the process and replace it with natural things that grow like corn."

It's not the corn that ends up on your dinner plate. Rather, it's the kind typically used to feed livestock. The corn is milled and fermented into a bio-based product that is eventually molded into a shoe sole.
"When you want to make your shoes out of something completely different, there's no vendor that you can go to that has something ready for you to work with, you have to invent it," McInnis said of why it took five years to develop.
Eco-friendly products can be a tough draw for companies. "There have been some fails when it comes to eco-friendly products," USA Today reporter Charisse Jones said. "Puma had a line called InCycle which was recyclable backpacks and tracksuits and people were not coming into their stores to get it, so after a while they finally had to discontinue the line. So, again, it's really important that the lines look good as well as do good."
McInnis said the idea is to have a long-term commitment. "It's the right thing to do and it fundamentally makes sense to everybody in our company," McInnis said.
The cotton and corn shoes are now available online and are selling for $95 – in the same price range of the classic sneaker. Though the shoe is sustainable, it's not yet biodegradable. Reebok is working on a second version of the shoe that will be compostable, so you'll be able to bury it in your backyard.
Thanks for reading CBS NEWS.
Create your free account or log in
for more features.