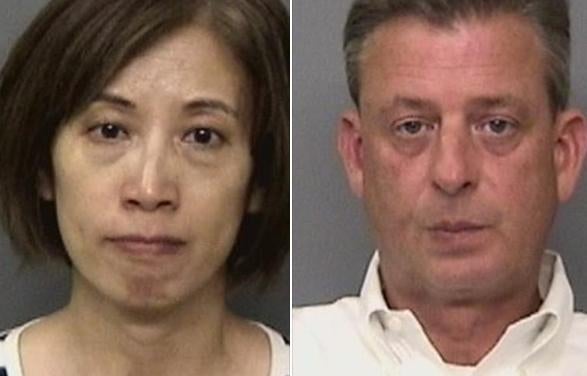 Pilot, assistant arrested for kidnapping student to deport him back to China
Police in Northern California have arrested two people for allegedly kidnapping a flight school student and attempting to deport him back to China. The victim ultimately managed to thwart the alleged abduction by contacting his brother in China, who alerted police.
In a news release, the Redding Police Department says that the victim, Tianshu Shi, was a student pilot at a local flight school. His brother, Baihan Fu, who lives in Shanghai, said Shi told him on Friday morning that somebody had arrived at his apartment "to take him away." Fu reported the alleged kidnapping attempt to the police.
Jonathan McConkey, a pilot and instructor at IASCO Flight Training school, is accused of carrying out the would-be kidnapping with his assistant, Kelsi Hoser. The two allegedly showed up at Shi's home in an attempt to send him "back to China," police said.
"When Shi refused, McConkey battered him, and threatened physical violence if he did not go with them," the police said in a statement. "Shi ultimately left with them in fear for his safety and was transported to the Redding Municipal Airport to be sent back to China."
All three were found by police at the airport and McConkey and Hoser were arrested on conspiracy and kidnapping charges. Police did not indicate why the suspects wanted to deport Shi.
Shi, who sustained minor injuries, told the Record Searchlight that he has been in the U.S. for seven months. He said he was frightened by the incident but grateful that the police came to his aid.
"The police officer is the best American," Shi said.
Thanks for reading CBS NEWS.
Create your free account or log in
for more features.