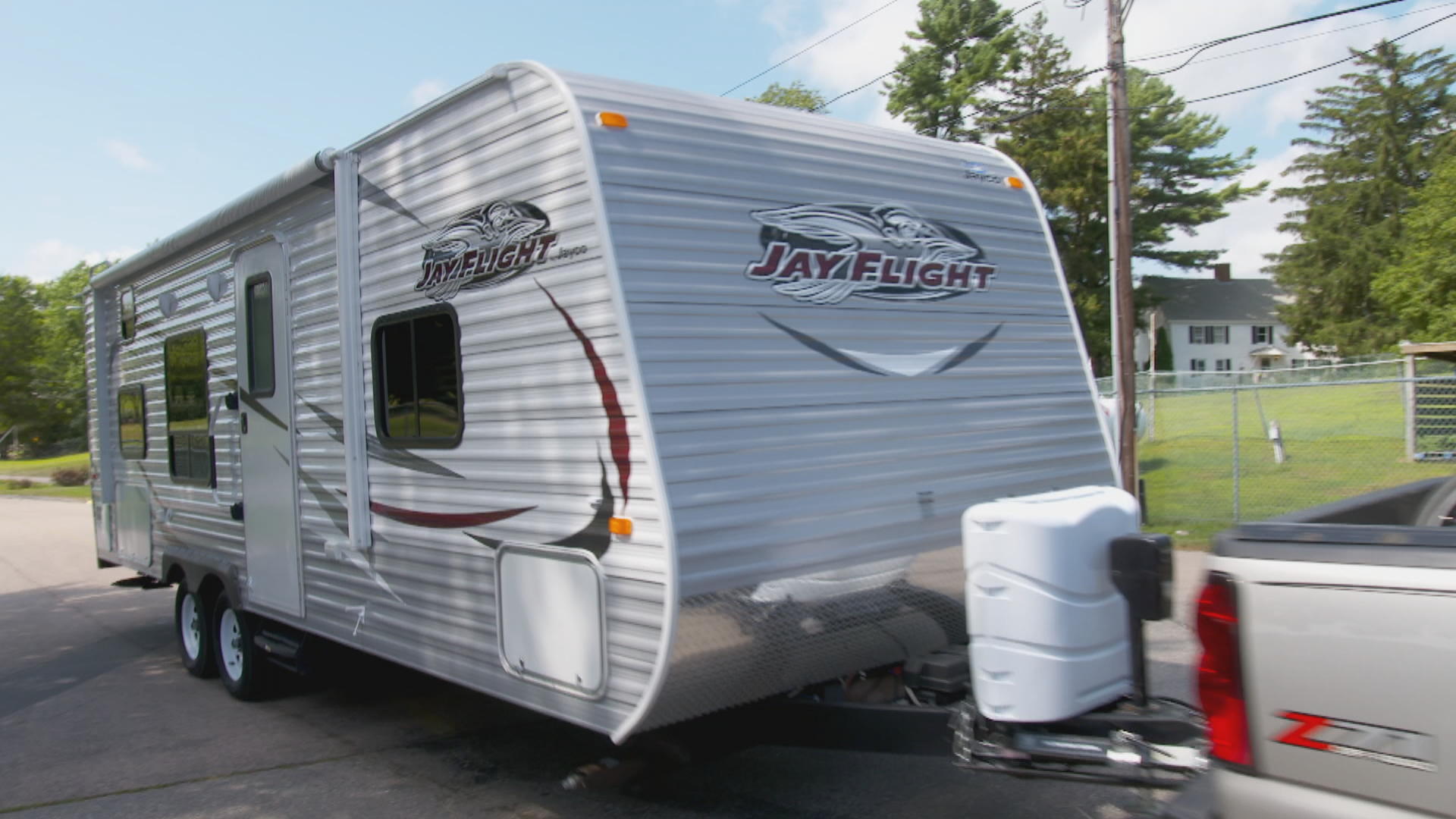 Millennials turning to RVs for affordable, mobile lifestyle
Campgrounds have long been a good barometer for the economy.
Low unemployment typically leaves more discretionary spending for things like camping and the United States' largest campground company, KOA, reports sales are higher for a record sixth year in a row.
What's been an interesting, even surprising, trend is how many millennials are now investing in the great outdoors, reports CBS News travel editor Peter Greenberg.
Images of millennials on RV road trips and outdoor adventures have filled social media all summer long and #Camping posts on Instagram are now over 14 million.
The popular trend is keeping employees in an Elkhart county, Indiana factory working at a record pace to produce more than 70,000 recreational vehicles by the end of year.
Jeff Runels is the president of Keystone RV, a subsidiary of the world's largest manufacturer. Runels said they made 42 RV's in one day and their sales, year over year, are up 20 percent.
"Yeah, we're expecting it to be just as high, if not higher, next year," Runels said.
Keystone's best sellers are lower-cost models, which they're marketing to millennials, but the newest generation to the RV market is buying at all price points.
Amenities in one RV include an electric fireplace and retractable TV.
Eric Hartman and his wife Mia moved from Nebraska to a KOA campground in Mystic, Connecticut. It's close to Mia's job as a traveling nurse – and affordable.
"Probably $40,000 to $50,000. Roughly," Eric said of the price of his RV. "You can get your payments down to like $170 a month."
With a 10-year bank loan, payments can be under $200 a month. Add the optional cost of a campsite and you can live just about anywhere. And for the millennials now driving RV sales, that's the point.
"They're just getting into the workforce for the first time, an RV is a great way to travel and decide where you want to settle, save some money, because it is a very affordable lifestyle, and then set up your life from there," Runels said.
Allison Lago Leonard was raised camping. Now, she works alongside her husband, Kent, at the KOA in Mystic, where she's the general manager.
"There's 75 million campers out there and one third, 38 percent, of us are millennials. So, I mean we're catching up and we're catching on and I think it's something that's becoming more popular with us," Leonard said.
Manufacturers are doing their best to keep up by providing modern finishes like stainless steel and adding millennial must-haves like solar and Wi-Fi.
"A lot of people are traveling and they're working from their RV, they want that Wi-Fi so they can go hook up the camper and go travel the country but still be able to run their business from a remote place," Leonard said.
"With more buyers and more people out there, that lifestyle has just taken off and so we've come back strong," Runels said.
Strong RV sales means more jobs and Runels said he's running at full employment – a big deal in a part of the country where the unemployment rate was over 15 percent in the last recession.
The RV industry as a whole is looking to see sales reach 400,000 for the first time this year.
Thanks for reading CBS NEWS.
Create your free account or log in
for more features.