If it's Winter, you wouldn't know it in Seattle
SEATTLE - Flowers are blossoming. Bees are buzzing. The sky is blue. Sunsets have been stunning. Temperatures have crept north of 60 degrees, and joggers are going shirtless.
This isn't a typical February in the Pacific Northwest.
While the Northeast is buried under snow, the opposite corner of the country has been hosting the opposite of the winter weather spectrum. The Northwest has had a record-breaking winter, but for warm temperatures.
Records highs were logged Monday and Tuesday in parts of Washington and Oregon as one of the mildest winters continues in the Northwest.
On Tuesday, meteorologists reported record highs of 61 degrees at Sea-Tac Airport, 63 in Hoquiam, 59 in Bellingham and 65 in Quillayute, Washington, while in northwest Oregon, McMinnville hit a record for the day of 66 degrees.
On Monday, the National Weather Service reported record highs of 59 at Sea-Tac Airport, 60 in Olympia, 62 in Hoquiam and 62 in Vancouver. In Oregon, record highs were 61 in Portland, 62 in Hillsboro and 66 in Salem.
Forecasters said the high pressure ridge responsible for the summerlike weather might weaken enough by Wednesday for some clouds and a chance of drizzle. The high pressure is expected to rebuild over the weekend and into next week.
"Typically when there is a big ridge over the West Coast, it happens when there is a big trough over the East Coast. So when they get their bad weather, often we get the good weather," said Kirby Cook, a meteorologist for the weather service.
Mild temperatures have meant headaches for skiers and snowboarders. Nearly all ski resorts in western Washington have partially closed their operations or shut down completely. There hasn't been enough snow.
That's a result of El Nino, the weather phenomenon that warms the equatorial waters of the Pacific Ocean. Usually when El Nino is around, the Northwest gets drier winters and wetter falls.
Although this year, Cook said El Nino went from weak to neutral.
Still, the effect is felt throughout the region.
At a garden store in Seattle, foot traffic of eager gardeners has come early this year.
"Usually this time of the year in Seattle it's dreary and drizzly, we're pretty slow. But we've definitely been seeing a lot more inspiration in gardeners. Veggies are growing in the ground early. We're seeing plums and cherries are already in full bloom," said James Raebel, a landscape designer who works at the Magnolia Garden Center.
That's good news for Raebel's job, but as a passionate skier, this winter has also brought bummer news.
"It's been a terrible, terrible snow year. It's rough, but it's good, at least, in half of my life," he said.
Cook cautioned, though, that last year, the region also had a mild winter at the beginning.
"The weather can make up for shortfalls," he said.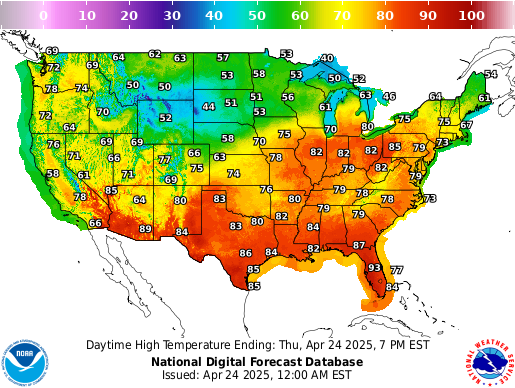 Thanks for reading CBS NEWS.
Create your free account or log in
for more features.