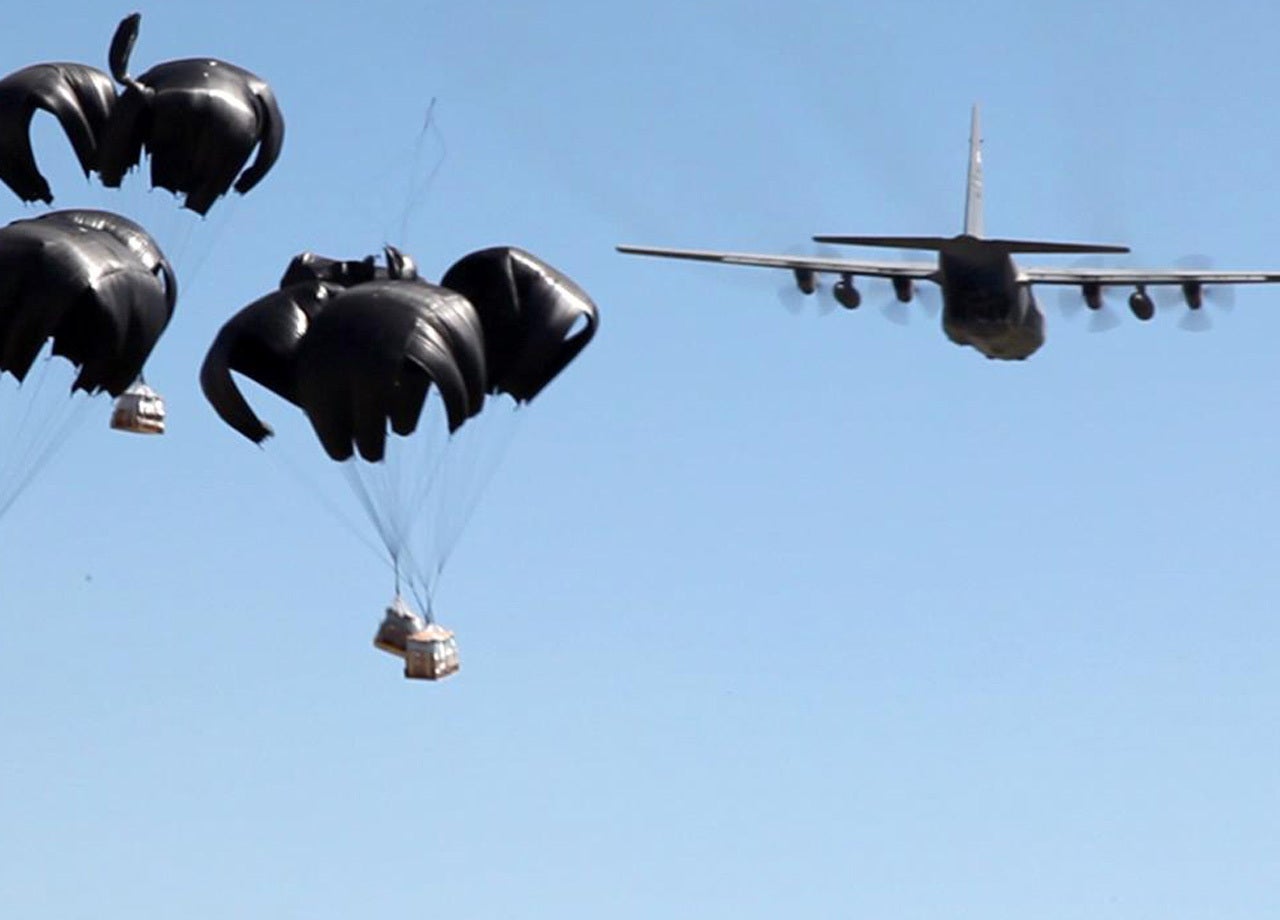 Real cost of gas at Afghan bases: $400/gal.
Keeping American vehicles rolling in Afghanistan while avoiding the perils of hauling in fuel via ground transportation is costing the military big time.
Frosty relations between the U.S. and Pakistan - which led to Pakistan closing its border to Afghanistan-bound truck traffic- haven't helped, either.
The Pentagon is increasingly relying on parachute drops of fuel and other supplies to bases in remote parts of Afghanistan, and as Nathan Hodge of the Wall Street Journal reports, the military estimates such deliveries are spiking the ultimate price of a gallon of fuel to as much as $400 per gallon.
"We're going to burn a lot of gas to drop a lot of gas," Capt. Zack Albaugh, a California Air National Guard pilot with the 774th Expeditionary Airlift Squadron, told the WSJ. Albaugh would be at the controls of a C-130 cargo plane that drops pallets of food, water, ammunition and fuel by parachute to troops below.
Avoiding the dangers facing truck convoys on the ground, the Pentagon has relied more and more on air delivery of supplies. Six years ago, about two million pounds of supplies were air-dropped to troops in Afghanistan. Last year, that amount was about 60 million pounds. Estimates are that this year the total will be about 90 million pounds.
The added costs, writes WSJ's Hodge, represent the "fully burdened" costs of fuel, and are driving the military's efforts to improve energy efficiency at its bases (by using renewable energy sources like wind and solar) and on its aircraft (by developing a fleet that can run in biofuels).
For more on the high cost of supplying the military in Afghanstan, read the Wall Street Journal report.
Thanks for reading CBS NEWS.
Create your free account or log in
for more features.