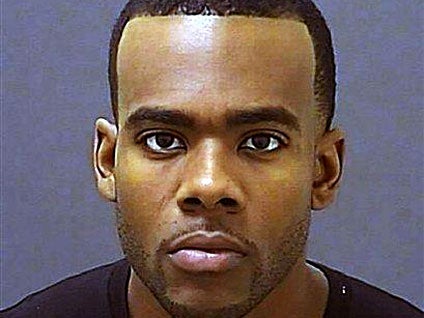 R&B Singer Mario Arrested for Assaulting His Mother
BALTIMORE (CBS/AP) R&B singer Mario has been charged with second-degree assault and released on $50,000 bond after allegedly attacking his mother early Friday morning at their Baltimore home.
Although the incident was labelled "unfortunate" by Hassan Murphy III, the singer's lawyer, he also said the altercation was between a caring son and a mother who struggles with a serious drug addiction.
Murphy told CNN that Mario Barrett's mother Shawntia Hardaway continues "to struggle with a devastating addiction" and the alleged physical confrontation between the two revolved around her drug use.
"Anyone who has waged the battle to save loved ones from the forces of drugs knows the irrational behavior that almost always accompanies their actions," Murphy added.
Baltimore City police officers went to the apartment Barrett shares with his mother after Hardaway called police to report that her son had pushed her away.
When police arrived at the luxury high rise apartment building, Hardaway was sitting in the lobby while the former "Dancing with the Stars" contestant remained in the apartment, reports RadarOnline.
According to police documents, Hardaway told police that her head still hurt after Barrett pushed her into a wall in a separate instance which occurred on Monday.
Inside the apartment, officers found broken glass and a hole in a door in their apartment.
When police reunited the feuding pair, Barret allegedly yelled at his mother and pushed her, reports the gossip site.
Barrett appeared in the 2007 MTV documentary "I Won't Love You to Death" which chronicled an intervention he staged for his mother who is addicted to heroin.
ALSO ON CRIMESIDER
Thanks for reading CBS NEWS.
Create your free account or log in
for more features.