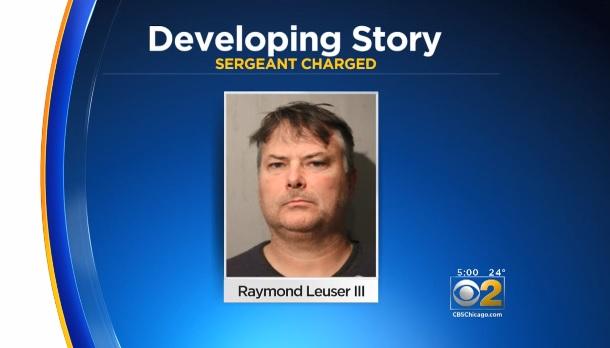 Police sergeant shot son for drinking his vodka, prosecutors say
CHICAGO -- A west suburban police sergeant allegedly tried to kill his adult son for stealing his vodka, according to prosecutors. CBS Chicago reports 48-year-old Raymond Leuser was held without bond as prosecutors laid out the alleged motive for Tuesday's shooting at his home on the city's southwest side.
Leuser called in sick on Monday, stopped by a convenience store and bought vodka, pizza and popcorn. Around 2:30 a.m. Tuesday, his son drank three cups of the vodka and replaced it with water, according to prosecutors.
At one point, Leuser discovered the switch. When his son walked into the kitchen, Leuser allegedly shot him in the stomach, thigh and shoulders.
The defense tried to paint a picture of self defense, saying Leuser had a black eye. But prosecutors said there were no signs of a struggle in the house.
Leuser — who is a sergeant with the Indian Head Park Police Department — was subsequently charged with attempting to murder his 22-year-old son.
Thanks for reading CBS NEWS.
Create your free account or log in
for more features.