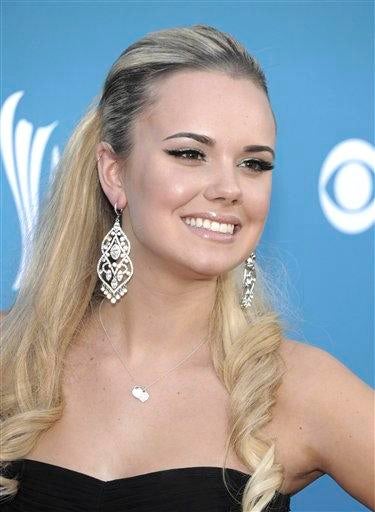 Ratzinger's WWII Experiences
In May 1945, thousands of German prisoners of war trudged down the highway toward the Bavarian town of Bad Aibling. Among them — tired but grateful to be alive — was 18-year-old Joseph Ratzinger, who just days before had risked death by deserting the German army.
"In three days of marching, we hiked down the empty highway, in a column that gradually became endless," the future pope recalled years later in his memoirs.
"The American soldiers photographed us, the young ones, most of all, in order to take home souvenirs of the defeated army and its desolate personnel."
Like his predecessor, John Paul II, Ratzinger — now Pope Benedict XVI — was marked by the terror-filled years of World War II. John Paul, then known as Karol Wojtyla, was forced to work in a quarry and narrowly escaped arrest in a mass roundup of young men by the Germans in Krakow; Ratzinger's experiences also were harrowing.
In particular, his decision — in late April or early May, just after he turned military age — to leave his army unit could have cost Ratzinger his life.
At the time, he knew that the dreaded SS units would shoot a deserter on the spot — or hang him from a lamppost as a warning to others. He recorded his terror when he was stopped by other soldiers.
"Thank God they were ones who had had enough of war and did not want to become murderers," he wrote in his book, "Aus meinem Leben," published in English as "Milestones: Memoirs 1927-1977."
"They had to find a reason to let me go. I had my arm in a sling because of an injury."
"Comrade, you are wounded," they told him. "Go on." Soon he was home with his father, Josef, and his mother, Maria.
For years, he and his family had watched the Nazis strengthen their grip on Germany. His father, a policeman and a convinced anti-Nazi, moved the family at least once after clashing with local followers of the party. A local teacher, he remembered, became an ardent follower of the new movement, and tried to institute a pagan May pole ritual as more fitting of Germanic ways than the traditional, conservative Catholicism.
In 1941, Ratzinger, 14, and his brother, Georg, were enrolled in the Hitler Youth when it became mandatory for all boys. Soon after, he records in his book, "The Salt of the Earth," he was let out because of his intention to study for the priesthood.
In 1943, like many teenage boys, he was drafted as a helper for an anti-aircraft brigade, which defended a BMW plant outside Munich. Later, he dug anti-tank trenches. When he turned 18, on April 16, 1945, he was put through basic training, alongside men in their 30s and 40s, drafted as the Third Reich went through its death agony. He was stationed near his hometown — he doesn't say where — but did not see combat with the approaching U.S. troops.
After he returned home, the Americans finally arrived — and set up their headquarters in his parents' 18th century farmhouse on the outskirts of the town.
They identified him as a German soldier, made him put on his uniform, put up his hands, and marched him off to join other prisoners kept in a nearby meadow. Taken to a camp near Ulm, he wound up living under the open air for several weeks, surrounded by barbed wire.
He finally was released on June 19 and hitched a ride on a milk truck back to his hometown, Traunstein.
His family was happy to see him. "Of course, for full joy, something was missing. Since the beginning of April, there had been no word from Georg," he remembered. "So there was a quiet worry in our house."
Suddenly, in the middle of July, in walked Georg, tanned and unharmed. He sat at the piano and banged out the hymn "Grosser Gott, wir loben Dich," "Mighty God, we praise You" as father, mother, sister Maria and Joseph rejoiced.
The war was truly over. He wrote: "The following months of regained freedom, which we now had learned to value so much, belong to the happiest months of my life."
By David McHugh
Thanks for reading CBS NEWS.
Create your free account or log in
for more features.