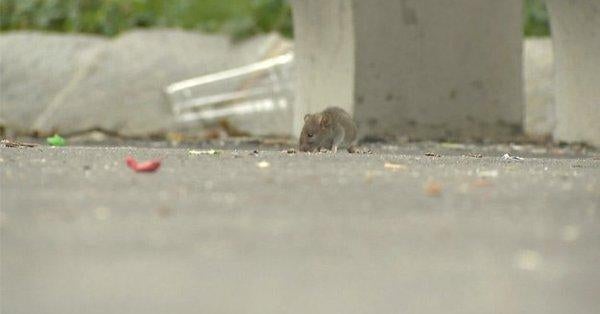 Brazen NYC rats reportedly jumping into strollers to steal snacks
NEW YORK -- Hungry rodents are apparently menacing parents, nannies and babies in New York City's Upper West Side, CBS New York reports.
There are about 2 million rats in New York City, and some have settled in Central Park and Riverside Park.
"There's rats everywhere," an Upper West Side resident told CBS New York.
State Assemblywoman Linda Rosenthal said some parkgoers claim rats are jumping into baby strollers to steal snacks.
"They said that the rats jump into the strollers, so they're very brazen," Rosenthal said.
Rosenthal tells CBS' 1010 WINS that she wants the city to direct some of its "rat reduction" money to the neighborhood to eliminate the rat population.
"We need more resources here on the Upper West Side to help combat them and get the problem under control," she said.
Rat poison is banned in the area because it could kill the neighborhood's beloved red-tailed hawks, 1010 WINS reported.
In July, Mayor Bill de Blasio announced the city will spend $32 million to reduce the rat population by 70 percent, concentrating on the Grand Concourse area of the Bronx; Chinatown, the East Village and the Lower East Side in Manhattan; and the Bushwick and Bedford-Stuyvesant areas of Brooklyn.
Thanks for reading CBS NEWS.
Create your free account or log in
for more features.