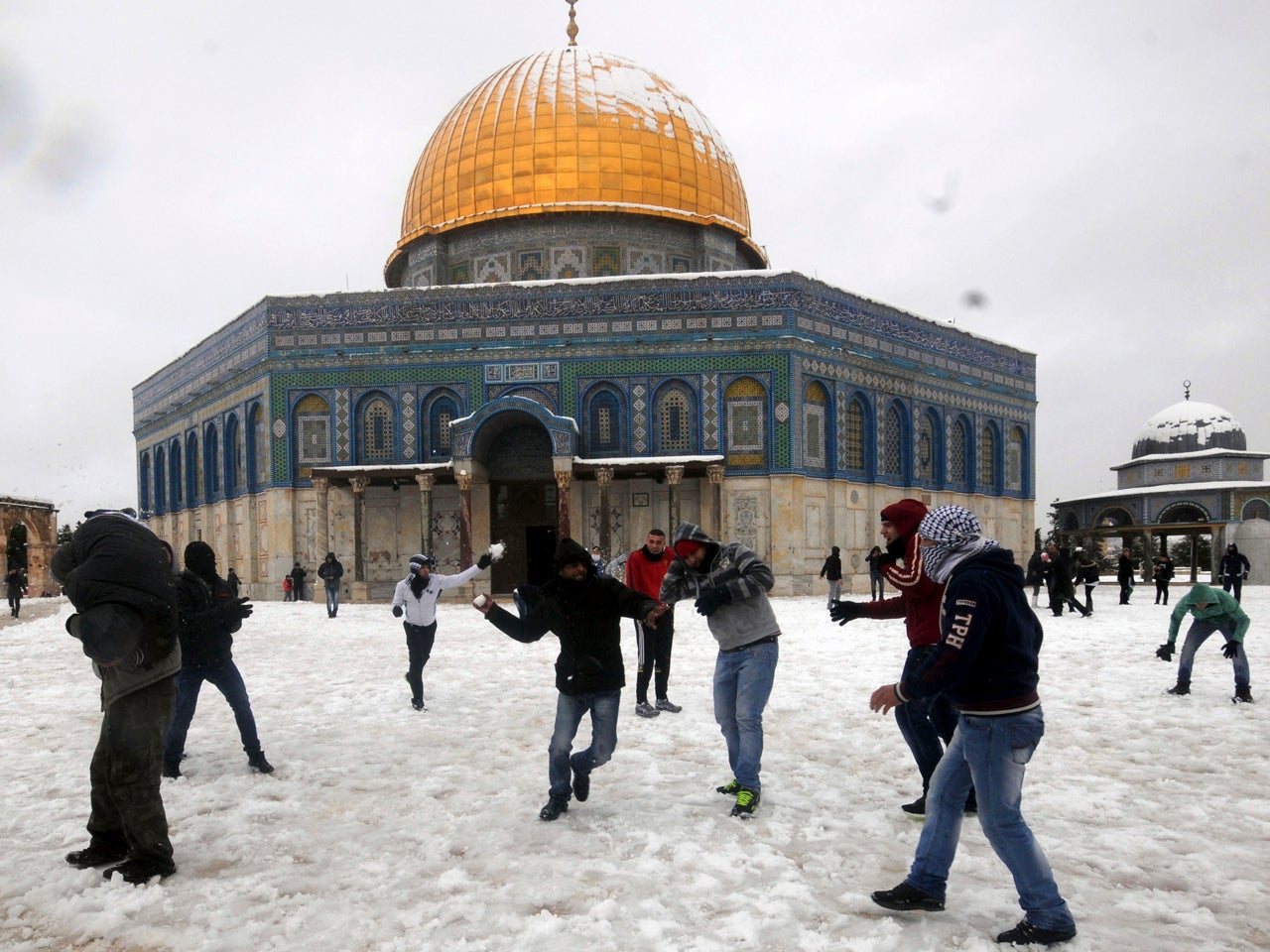 Rare snow shuts down Jerusalem
JERUSALEM An incredible and a rare site in the Holy Land: The biggest snowstorm in decades covered Jerusalem with a blanket of white Thursday, paralyzing the city, but thrilling residents.
Looking out at the hills around the ancient city is more like looking at Colorado or Switzerland than the arid Middle East. Cars, pine trees and palm trees are all covered with snow.

The city was completely shut down, schools closed, businesses closed. Snow is so rare in Jerusalem that it essentially brings an unscheduled national holiday.

"First of all in Jerusalem snow is really rare so it's a really special occasion, and another bright side is that school was cancelled," one young woman told CBS News, as she enjoyed the day off.

In a country beset by conflict for decades, Israeli newscasters were also elated -- that Israel could be like a "normal" country and talk about the weather.

On Thursday, anyway, Jerusalem is white, it's peaceful and it's beautiful.

Robert Berger is the CBS Radio News correspondent in Jerusalem.
Thanks for reading CBS NEWS.
Create your free account or log in
for more features.