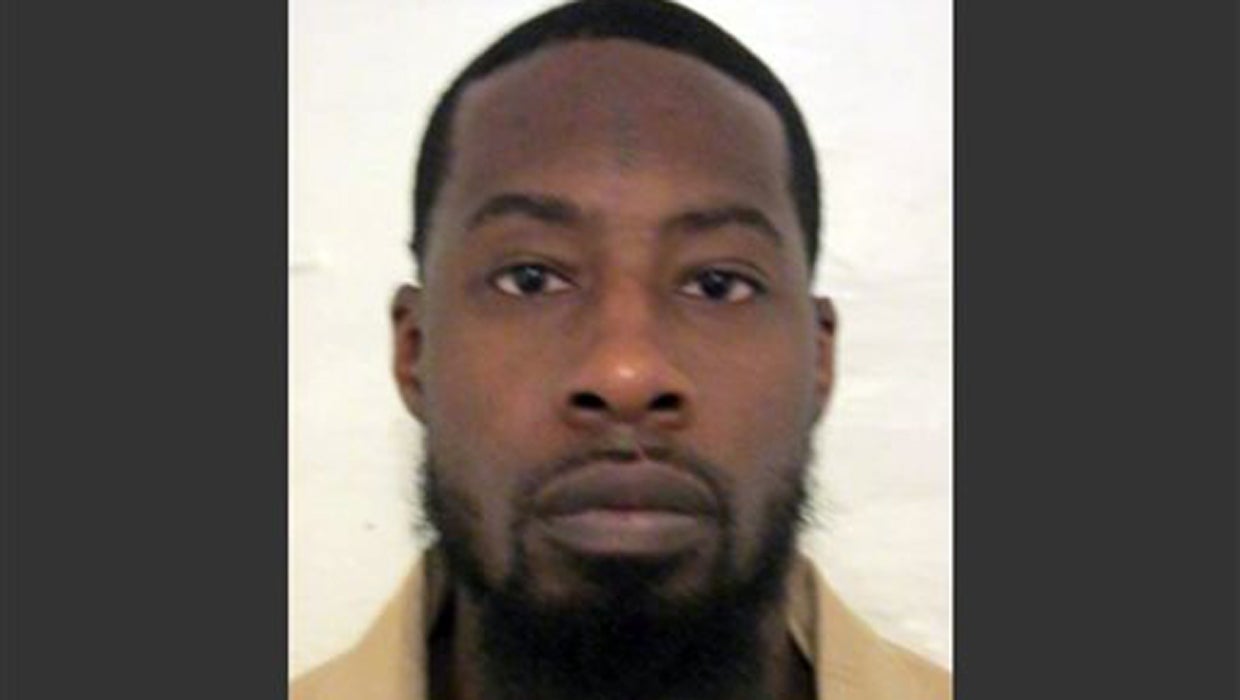 Should rap lyrics be allowed as evidence in the courtroom?
As the New Jersey Supreme Court prepares to take up the case of a rapper charged with attempted murder whose lyrics were used against him during his trial, advocates who decry the practice say it's becoming all too common in U.S. courtrooms.
The case of Vonte Skinner gained widespread attention in 2012 when an appeals court reversed his conviction in the 2005 shooting of Lamont Peterson, who was paralyzed from the waist down. The state appealed the reversal, and the New Jersey Supreme Court is expected to hear arguments next month about whether the lyrics should have been admitted in the first place.

Skinner's first trial ended without a verdict. At his second trial, state prosecutors read 13 pages of rap lyrics found in the car Skinner was driving when he was arrested. They included, "four slugs drillin' your cheek to blow your face off and leave your brain caved in the street."

Whether those lyrics were part of what caused the second jury to convict Skinner may never be known, but some experts say that the practice of presenting art as evidence in court is dicey because judges, juries and prosecutors don't always understand the conventions of the rap genre, a fictional and often exaggerated form of expression meant to entertain, which can be confused with criminal confession.

"I can't imagine any scenario in which it should be admitted as evidence to a jury," said University of Richmond liberal arts assistant professor Erik Nielson.
Along with his colleague Charis Kubrin, an associate criminology professor at the University of California, Irvine, Nielson has conducted extensive research on the use of rap lyrics in the courtroom and has consulted on several cases in which rap lyrics surfaced as potential evidence. In January, Kubrin and Nielson published an op-ed in the New York Times entitled "Rap Lyrics on Trial," in which they highlight the practice, stating that "no other form of fictional expression is exploited this way in the courts."

Nielson told CBS News' Crimesider that prosecutors can often be successful in arguing to a judge that rap lyrics should be introduced because they demonstrate the defendant's "motive or intent" with respect to the crime. Prosecutors can also argue that the lyrics should be read as confessions, Nielson said - essentially, taken literally as a statement of fact representing the actions of the defendant.
As Nielson sees it, that's bogus.
"If rappers killed everyone they said they've killed or wanted to kill, there wouldn't be anybody left on this earth," Nielson said. "This is obviously exaggerated, and rap music itself has a long tradition of hyperbole and exaggeration."
Prosecutors will often seek a connection in a defendant's lyrics to the crime in which they're accused, Nielson said. But that's problematic, he says, because lyrics in rap's "gangsta rap" subgenre are "replete with criminal activity."
"If someone got shot with a Glock 9 millimeter, I can tell you Glock 9 millimeters show up everywhere in gangsta rap," Nielson said. "That can be strong enough for prosecutors to make an argument that there is a connection."
As Nielson sees it, rap lyrics almost always serve to unfairly bias a jury against a defendant.

He points to a 1999 study conducted by a California State University psychologist that gave participants basic information about a hypothetical murder defendant who was a young black male. Only some of the participants were shown the defendant's violent rap lyrics, and those who were, were more likely to think the man had committed the murder than those who hadn't seen the lyrics.

In a brief filed with the New Jersey Supreme Court, the ACLU of New Jersey argued that Skinner's lyrics - some of which had been penned years before the 2005 shooting - had no connection to the crime or victim, and thus their admission into evidence to demonstrate a "motive and intent" in the attempted murder "violated Mr. Skinner's right of free expression under our federal and state constitutions."
"That a rap artist wrote lyrics seemingly embracing the world of violence is no more reason to ascribe to him a motive and intent to commit violent acts than to ... indict Johnny Cash for having 'shot a man in Reno just to watch him die,'" states the brief.
In reversing the conviction, the appeals court found that there was little evidence to tie Skinner to the crime. The court noted their "significant doubt" as to whether jurors would have convicted Skinner "had they not been required to listen to the extended reading of these disturbing and highly prejudicial lyrics."

And Skinner is not the only defendant who has had to defend his writing in court. The ACLU of New Jersey examined 18 cases around the country involving rap lyrics and found that 80 percent of the time, judges allowed the lyrics to be admitted as evidence.

But 18 cases is a "drop in the bucket" compared to the number of cases in which prosecutors point to rap lyrics in the courtroom, Nielson said.
On March 7, 17-year-old Chicago rapper Clint Massey, who goes by the stage name "RondoNumbaNine," was arrested and charged with murder in connection to the fatal February shooting of a livery driver, reports the Chicago Tribune.
His video "Shooters," which references gun violence and features images of rappers holding guns, has been viewed more than a half-million times since his arrest.
The Cook County State's Attorney's Office spokesman told Crimesider it's too early to comment about whether prosecutors may seek to use his lyrics as evidence in that case.
But Nielson has a definite opinion: "Rather than spending hours or days or weeks pouring over rap lyrics and videos, as prosecutors and law enforcement often do, I think they should use that time to gather real evidence...That will not only make their cases stronger, it will make the criminal justice system stronger as well."
Thanks for reading CBS NEWS.
Create your free account or log in
for more features.