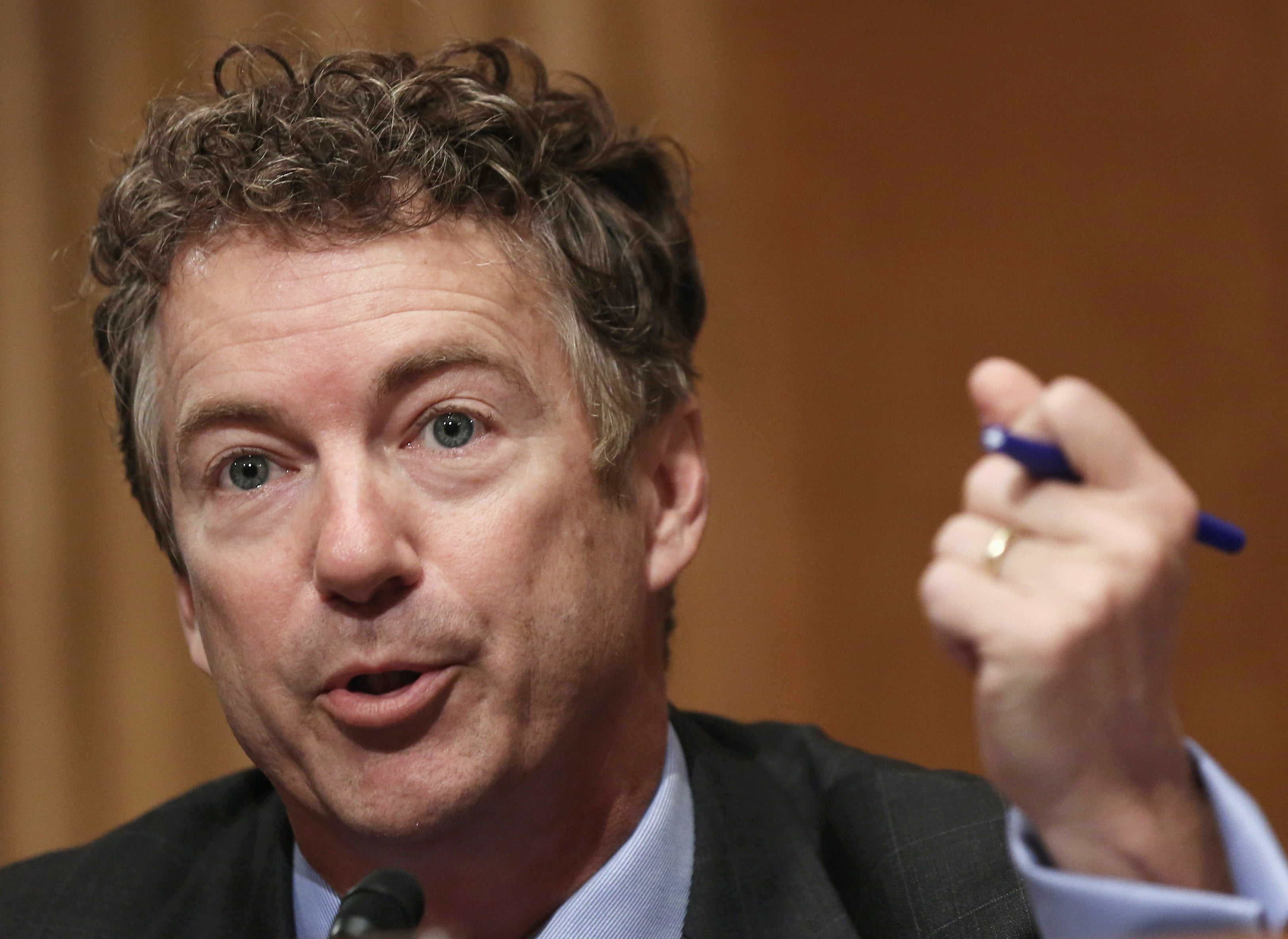 Rand Paul takes aim at Obama's surgeon general nominee
For Sen. Rand Paul, R-Ky., attempting to block President Obama's nominees is becoming a signature move.
His latest target is Dr. Vivek Murthy, who was nominated to be the next Surgeon General. But Paul, an ophthalmologist himself, says Murthy is too political and therefore unfit for the position.
Paul says he is concerned that Murthy's non-clinical experience stems from his position as the co-founder of Doctors for America, an offshoot of a pro-Obama campaign group. It works closely with the liberal Center for American Progress and the president's advocacy group Organizing for America, and Paul says more transparency is needed to reveal where the groups get their funding.
The Kentucky Republican also said that the "primary policy goals" of the organization are to advance stricter gun control laws and promote the Affordable Care Act, and took particular issue with Murthy's labeling of gun violence as a public health issue.
"Historically, the Surgeon General of the United States has been a position with the purpose of educating Americans so that they may lead healthier lives, rather than advancing a political agenda," Paul wrote in a letter to Senate Majority Leader Harry Reid, D-Nev., announcing his opposition. "Dr. Murthy has disqualified himself from being Surgeon General because of his intent to use that position to launch an attack on Americans' right to own a firearm under the guise of a public health and safety campaign."
Under previous Senate rules, Paul's move would have required Reid to get 60 senators to move forward on approving a presidential nominee. Now, after Reid changed the Senate rules last year to eliminate the 60-vote threshold on all but the president's Supreme Court nominees, Reid only needs a simple majority to move past Paul's hold.
Democrats point to moves like this as source of the Senate gridlock that pushed them to change the rules.
"At this point, Senator Paul placing a hold on a nominee has basically become part of the routine process between nomination & confirmation," said Reid's spokesman.

Paul first made a name for himself in the blocking game last year with a 13-hour filibuster against the nomination of CIA Director John Brennan, which won him legions of fans and inspired the social media hash tag, #standwithrand. Since then he has also placed holds on the nominations of FBI Director James Comey and Federal Reserve Board Chairman Janet Yellen.
Thanks for reading CBS NEWS.
Create your free account or log in
for more features.