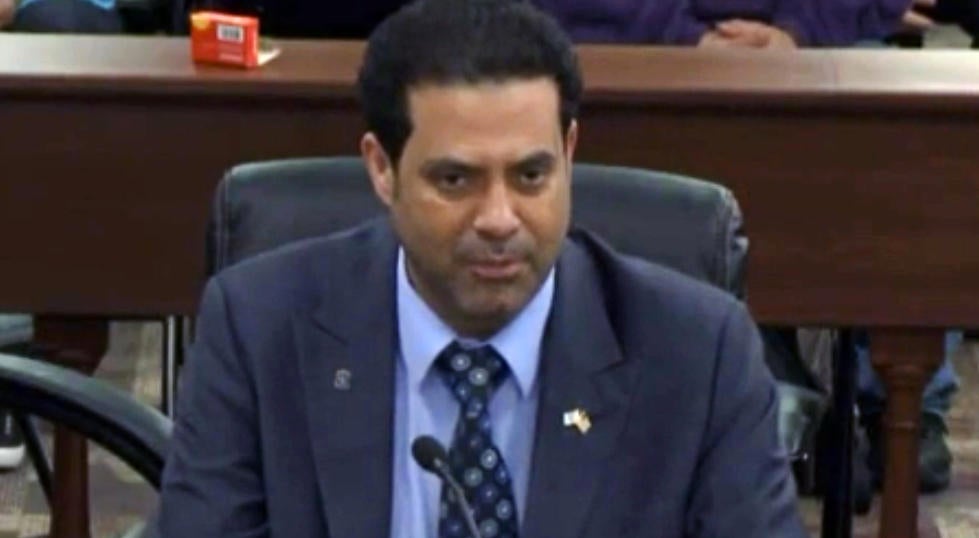 Rhode Island lawmaker accidentally distributes documents with porn references
PROVIDENCE, R.I. -- A Rhode Island lawmaker is acknowledging he mistakenly gave his colleagues a handout that showed open web browser tabs referencing pornographic content.
Rep. Ramon Perez brought printouts of a Wikipedia article Wednesday to give to House Finance Committee members as part of his testimony in favor of a bill.
The screenshot reportedly showed multiple open browser tabs with titles referencing pornographic material. No images could be seen.
Perez told CBS affiliate WPRI-TV that he was "extremely" embarrassed by the situation and took responsibility for it, but insisted the handout was provided to him by a friend whom he had asked to research the information.
A House spokesman confirmed Perez gave the document to the clerk, who made copies and distributed them. The clerk collected the handouts from members when the tabs were discovered. Perez submitted a new handout the next day.
Perez told WPRI that many of his colleagues have questioned him about the incident. "Now I think everyone is looking at me differently," he said. "I have never dealt with a situation like this before."
He also defended himself in a Facebook post on Friday, saying that the incident was simply a mistake.
The committee voted Wednesday to hold Perez's legislation upon further study.
Thanks for reading CBS NEWS.
Create your free account or log in
for more features.