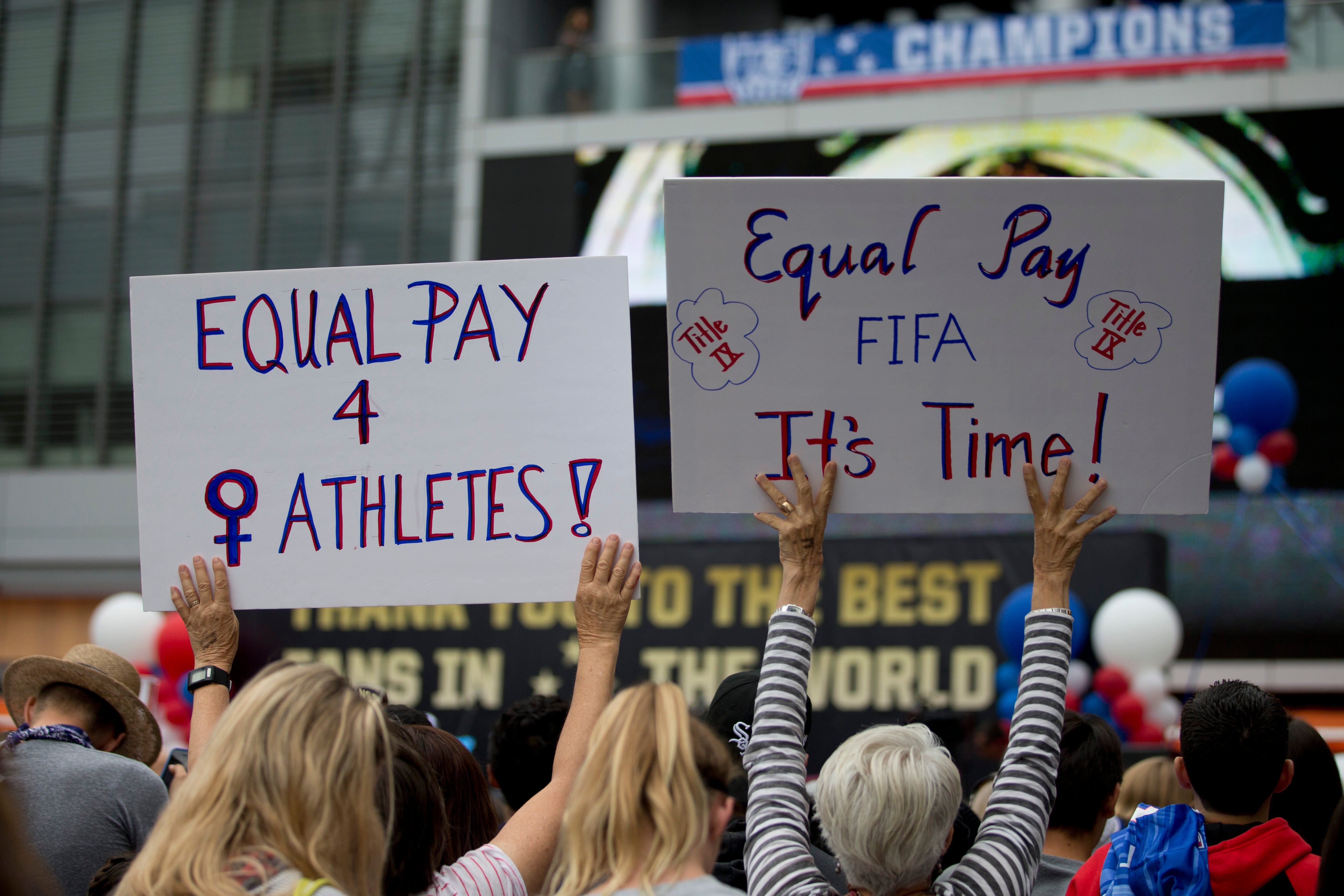 Is U.S. women's soccer getting shortchanged?
LOS ANGELES, Calif. -- This was homecoming day for soccer's world champions, but amid the celebration after the stirring win over Japan, and the record television ratings, some wonder if the women are getting short-changed.
The victorious U.S. Women's World Cup team was greeted by thousands of cheering fans at today's victory rally in Los Angeles. Star goalie Hope Solo took a picture of one fan's sign calling for equal pay for the women.
Recently, it was revealed the women's team will split $2 million for their victory. Germany, which won last years Men's World Cup, was awarded $35 million.
"We shouldn't keep deciding of who's more important, our sons or our daughters, our husbands or our wives, that people should be treated equally," said Deborah Slaner Larkin with the National Women's Sports Foundation.
FIFA, who runs the World Cup, says the prizes are based on revenue.
This years figures have not been released, but four years ago the Women's World Cup brought in almost $73 million. The 2010 Men's World Cup in South Africa made almost $4 billion. Those players got $348 million, or 9 percent of the total revenue. The women's team got a higher percentage with 13 percent, but the bottom line was still much less, $10 million.
"We need to have some more male allies who will say this is not acceptable," Larkin said.
Two women's soccer leagues have already failed in this country and the current one, the NWSL, averages only about 4,400 spectators a game. When American stars like Carly Llyod return to their club teams this weekend, the question is whether women's soccer can build on the momentum of this World Cup victory.
There have been questions about lack of respect from FIFA.
A group of players sued FIFA earlier this year, because the Cup was played on fake turf. They argued that more injuries would result. The men's competition has always been played on grass.
And outgoing FIFA President Sepp Blatter was once quoted as saying women's soccer should wear shorter shorts to raise the popularity of their game.
Thanks for reading CBS NEWS.
Create your free account or log in
for more features.