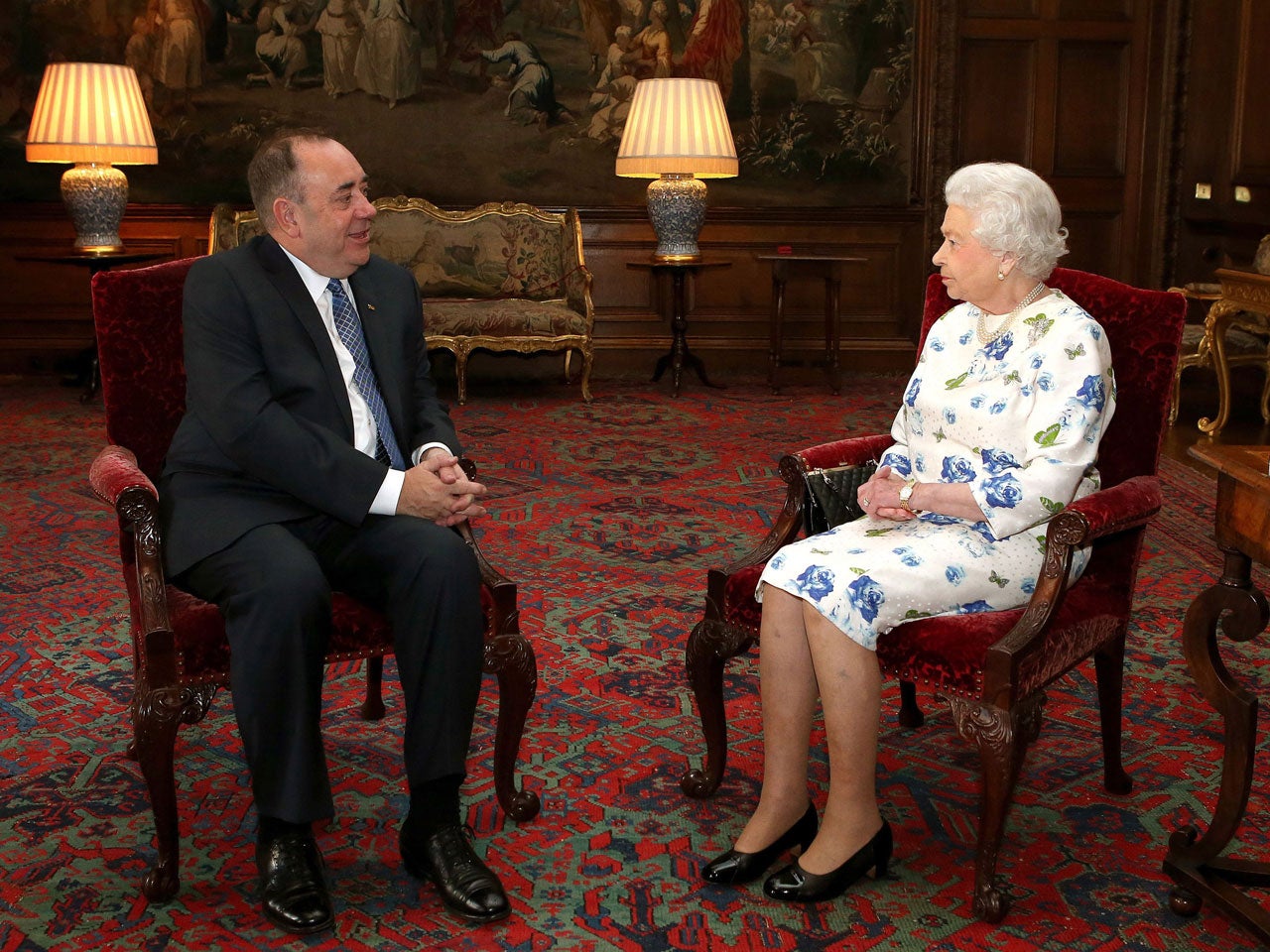 Queen Elizabeth gives first comments on Scottish independence vote
LONDON - Queen Elizabeth II has made her first comments about this week's Scottish independence vote, urging Scots to "think very carefully about the future."
But the popular monarch didn't indicate a preference on how Scots should vote, carefully maintaining the neutrality that is her constitutional obligation.
Still, some may interpret her comments as a suggestion that Scots looking to embrace independence should be cautious about severing Scotland's long ties to the United Kingdom, which date back more than 300 years.
The queen spoke after a Sunday church service near her Balmoral estate in Scotland. She made the comment to a well-wisher in the crowd.
Buckingham Palace recently issued a statement indicating her plan to remain neutral before Thursday's vote. However, earlier reports indicated she is worried the U.K. may be breaking apart on her watch.
She was seen as resisting calls from some Conservative Party lawmakers that she should make her views known before the historic vote because it could possibly lead to a breakup of the United Kingdom.
She is well known to have a deep affection for Scotland and to spend much of her free time every summer at her extensive Balmoral estate, where she can be seen walking in the woods or riding horses.
Polling ahead of the vote appears to show a race too close to call, but the momentum may be in favor of independence.
CBS News correspondent Mark Phillips reports that the leaders of all three major U.K. political parties have traveled north to Scotland to deliver a political love-bomb, to try to keep the United Kingdom united.
Things appear to be so desperate for leaders in London, that the government has floated giving the Scots greater financial independence if they remain part of the U.K.
The Yes campaign has been playing on Scottish nationalism -- on its desire to control its own affairs.
The No's say choosing independence would be a leap into the unknown -- including basics such as not knowing what currency the new country would even use.
Independence has been Alex Salmond's dream for his entire political life. "This is our time, our moment," he said. "Let's seize it with both hands."
Salmond is the First Minister in Scotland's Parliament -- the local legislature set up 15 years ago, with powers in areas like education and health care.
But limited powers were never what Salmond wanted.
"This is an example of a country which has been progressing on a road to full self-government for a hundred years," Salmond said. "And not once in that entire century has anybody lost a life arguing for or against Scottish independence. Nobody's even had a nose bleed. What a celebration of peaceful consensual democratic change, which I think should be celebrated, not just by people in the United States of America, but people across this planet."
The American reference isn't an accident. The campaign may be peaceful and democratic, but the idea of breaking up the United Kingdom at a time of international uncertainty is not being celebrated in Washington, or too many other places.
It's a decision for Scotland, President Obama said in Brussels in June, but he added, "We obviously have a deep interest in making sure that one of the closest allies that we will ever have remains a strong, robust, united and effective partner."
Thanks for reading CBS NEWS.
Create your free account or log in
for more features.