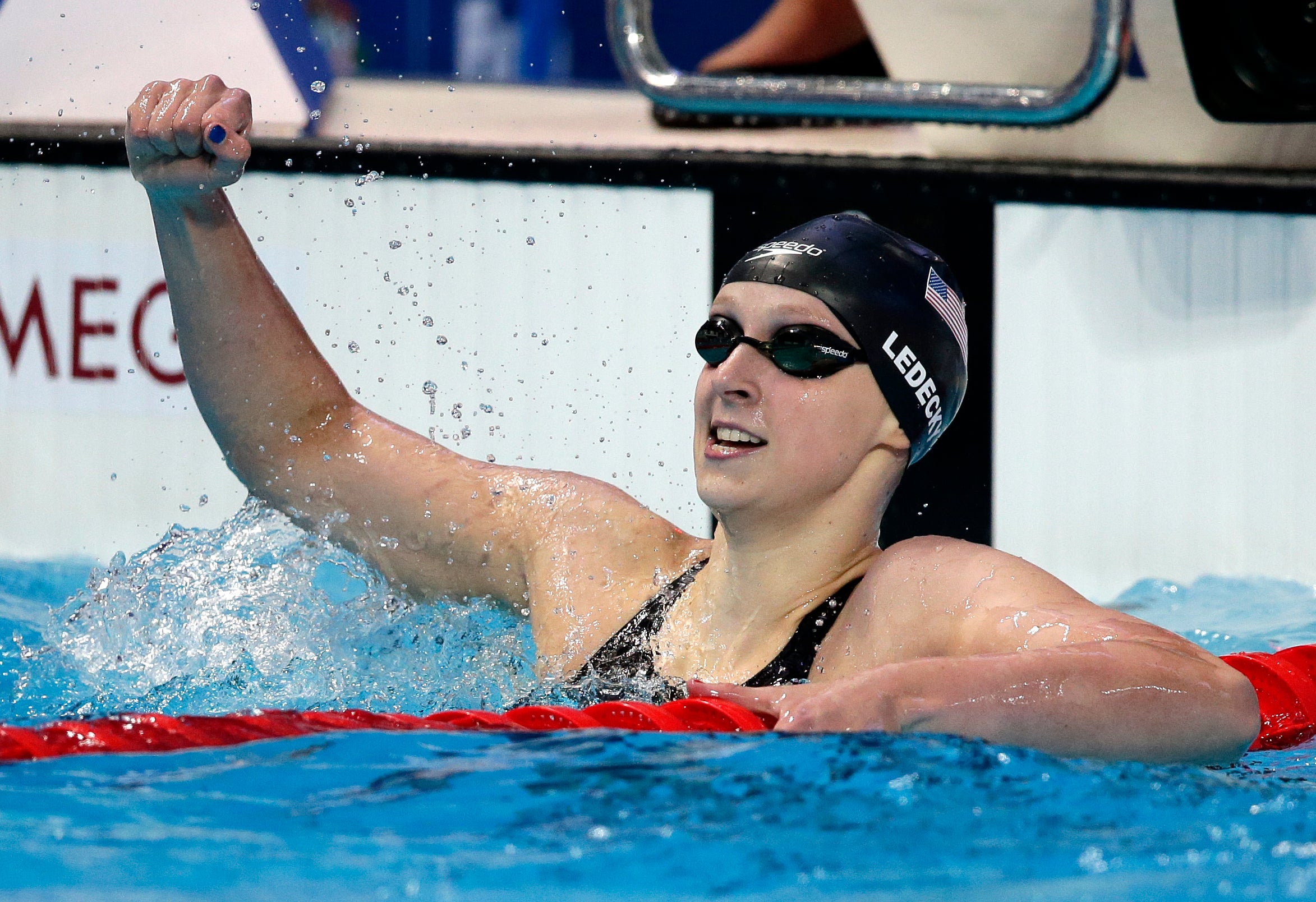 Pushing the Limits: Swimming phenom Katie Ledecky
In "Pushing the Limits," a new "CBS This Morning" series, we're profiling seemingly ordinary people doing remarkable things.
Katie Ledecky is called "the best swimmer in the world." She started building her legacy at age 15, winning her first gold medal at the London Olympics. She's broken 10 world records, one of them almost by accident.
At this year's World Swimming Championships in Russia, the 18-year-old did what no swimmer has ever done before: She won every single race in the freestyle category, a feat now known as the "Ledecky slam."
Some are calling her the greatest athlete in the world, accomplishing the unthinkable, reports "CBS This Morning" co-host Norah O'Donnell.
"I mean, I don't really think on those terms," Ledecky said, laughing.
As if making history with five wins wasn't enough, before the main events even started, she swam a routine qualifying round without really trying, yet still managed to break her own world record.
"I felt so relaxed," Ledecky said, thinking back to that race. "It just felt very easy and that's why it surprised me that I had broken my world record."
When she came out of the water, she said she "kind of smiled."
"I think I shrugged to my coach Bruce. You know, it's just kind of funny at that point," Ledecky said.
When she was 6 years old, Ledecky's older brother had started swimming, so she decided she wanted to try it too. Even then, she seemed to take a relaxed approach to her races.
Ledecky quickly took to it, and she started competing regularly. When she was 9 years old, she met one of her role models at an autograph-signing -- Olympic champion Michael Phelps.
"And then five years later, I was on the Olympic team with him... So it was pretty surreal in that moment, to think back to meeting him when I was just starting to swim," Ledecky recalled.
Phelps has said Ledecky "swims almost like a guy," describing her technique.
"It's kind of a loping stroke," Ledecky explained. "It's not the prettiest stroke. But it's what's most efficient for me. And I think I kick a little more than most swimmers do."
Ledecky's coach, Bruce Gemmell, knows her stroke well. He's been working with her since 2012, right after she scored her first Olympic gold at the London games. At just 15, she was the youngest member of Team USA.
So how does Ledecky push past the limits?
"She's got a great training group -- mostly boys, almost all boys. And she's willing to compete with them every single day," Gemmell said.
"And does she beat them a fair amount?" Norah O'Donnell asked.
"Oh, sometimes," Gemmell responded.
Gemmel said it's a mix of training, technique and genetics that has made Ledecky a rare breed, a record-setting endurance athlete and a sprinter -- all in one.
"I just do whatever Bruce tells me to do, really, in practice," Ledecky said. "You know, I think we have the approach that every race is a sprint. Some races are just longer sprints than others."
Asked what she eats, Ledecky responded, "Whatever my mom makes me."
Ledecky will still be a teenager at the 2016 Olympic games in Rio, where she could repeat her "Ledecky slam" across a total of seven events. If she does, it will be a feat no other female swimmer has ever accomplished.
Ledecky said she feels no added pressure at all heading into the upcoming Olympics.
"I'm just maintaining the same mindset that I had going into the 2012 Olympics and Olympic trials, which is just, whatever happens, happens," she said.
"Everybody's there to support me. And that just takes all the pressure off," Ledecky added.
Ledecky is deferring enrollment at Stanford University to train for the 2016 Olympics where, some say, a new "race of the century" is brewing among the fastest female swimmers in the world. If she has time before Rio, Ledecky told CBS News she may also get around to getting her driver's license.
Can Norah O'Donnell beat Ledecky in the water? Watch the video onFacebook to see who wins the race.
Thanks for reading CBS NEWS.
Create your free account or log in
for more features.