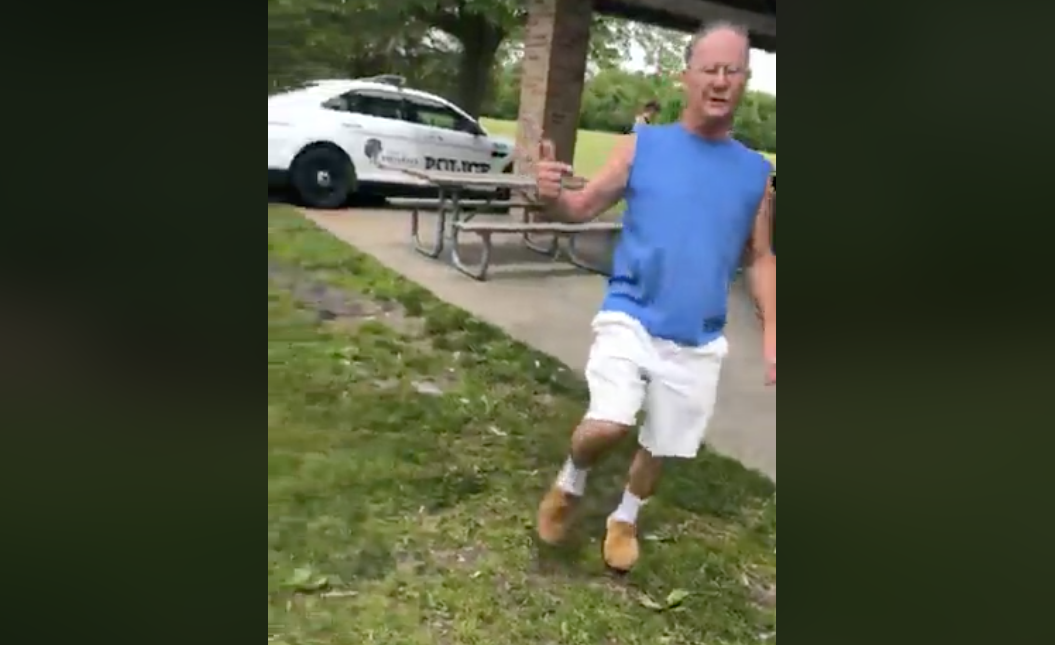 Man seen on video berating woman over Puerto Rico shirt charged with felony hate crimes
A Chicago man seen on video harassing a woman for wearing a Puerto Rican flag shirt while police watched was hit with felony hate crime charges Thursday.
Timothy Trybus, 62, was arrested Thursday and faces two counts of felony hate crime over the encounter in an Illinois forest preserve, a spokesperson with the Cook County State's Attorney Office said. He was initially charged with misdemeanor disorderly conduct and misdemeanor assault before his charges were upgraded. Trybus is scheduled to appear in court on Friday.
Each count is a class 3 felony that carries a possible sentence of probation or up to two to five years in prison if convicted. It was not immediately clear if Trybus is represented by an attorney.
The June 14 incident showed an irate man who police later identified as Trybus approaching a woman, Mia Irizarry, as she waited for her family at a picnic area in the Forest Preserves of Cook County to celebrate her 24th birthday. Trybus told Irizarry, who was filming the confrontation, not to wear a T-shirt celebrating Puerto Rico if she's an American citizen -- despite the fact that Puerto Rico is a U.S. territory and Puerto Ricans are U.S. citizens.
"You should not be wearing that in the United States of America," he said. "Are you a citizen?"
"Yes I am," Irizarry replied.
"Then you should not be wearing that. You should be wearing United States of America flag," he said.
Officer Patrick Connor of the Forest Preserve District of Cook County police arrived, but the video shows he didn't intervene even as the Trybus invaded Irizarry's personal space and continued to harangue her. Irizarry is seen in the video filing a formal complaint and says that the initial responding officer did "absolutely zero."
Connor was placed on desk duty on June 26, after apparently taking a pre-scheduled vacation shortly after the incident. He resigned on his own accord Wednesday.
The local police chief said Connor was very remorseful and that Connor thought he handled the incident appropriately.
Cook County Commissioner Luis Arroyo called the video of "appalling, gut-wrenching, and a real wake-up call to everyone." Arroyo said the situation could have escalated but that the victim kept her composure.
The officer "embarrassed many of our law enforcement officers and tarnished the whole department with his failure to act," Arroyo said.
On Thursday, general superintendent of the Forest Preserve District of Cook County Arnold Randall said he is "outraged" and "sincerely sorry this happened." He said the department welcomed the hate crimes charges and would continue to assist prosecutors in the investigation.
CBS News' David Begnaud contributed reporting.
Thanks for reading CBS NEWS.
Create your free account or log in
for more features.