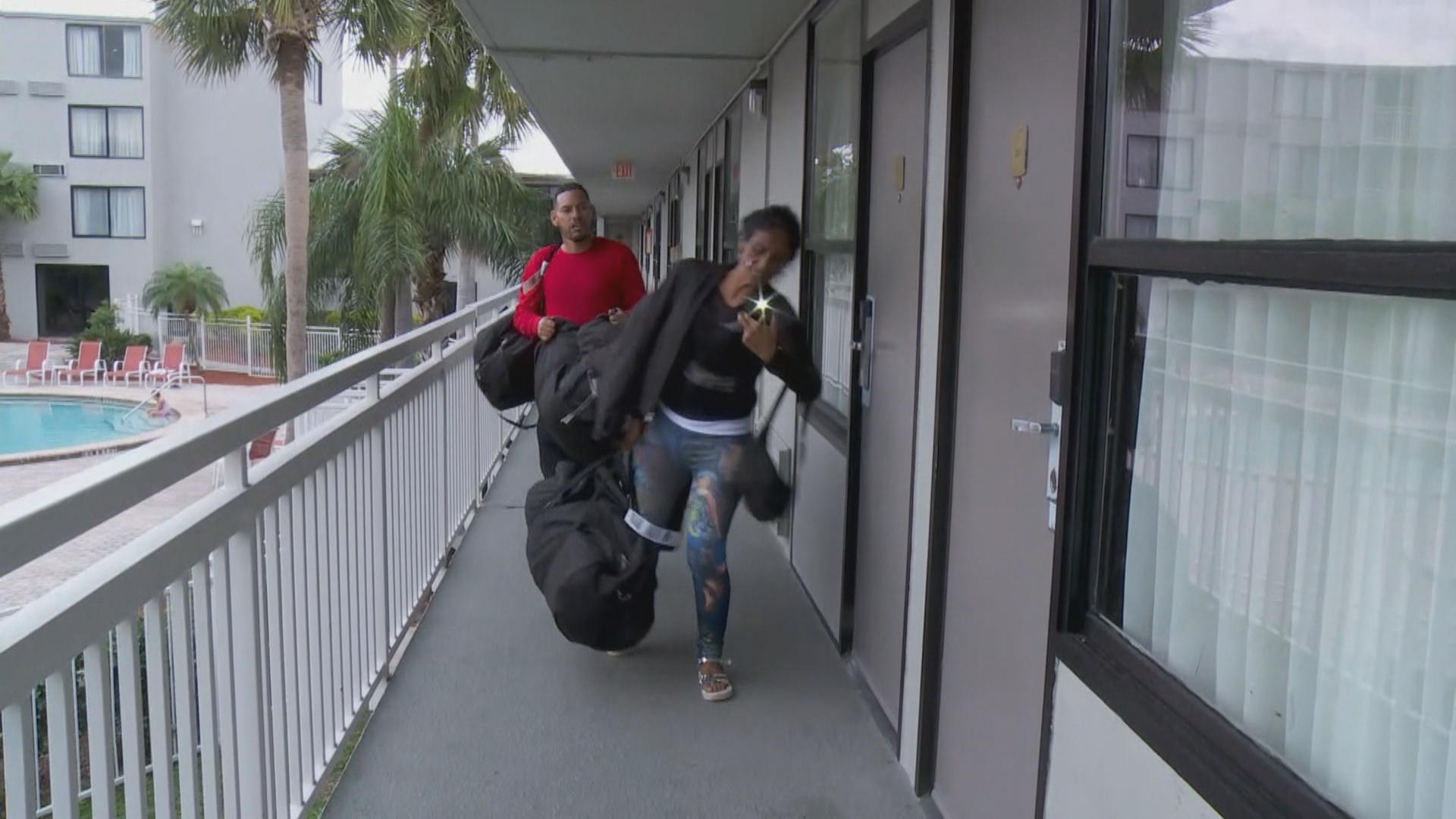 In Florida, Puerto Ricans displaced by Hurricane Maria struggle to adjust
In the three months since Hurricane Maria, hundreds of thousands of people living in Puerto Rico left for the U.S. mainland. More than 215,000 arrived in Florida since October 3, when the state began counting. One study estimates more than 470,000 people will leave Puerto Rico over two years. Many need help to make the transition.
For many Puerto Rican families the first stop after getting off the plane in Orlando, Florida, is a multi-agency resource center at the Orlando International Airport, reports CBS News correspondent David Begnaud. The center, along with another like it in Miami, have helped 31,000 Puerto Rican migrants adjust to life in Florida. Many go there to find new homes.
Araceles Baez Martinez and her husband Jose Rodriguez found hope in a hotel room. It's where they're calling home, for now. Araceles arrived with $4 in her pocket. Their first stop was the resource center set up for Puerto Ricans displaced by Maria at the Orlando airport.
"She emotionally is heartbroken because she misses her island," Betsy Franceschini translated for Araceles.
"We have a crisis in Puerto Rico and now it's moving to Central Florida," said Franceschini, who is with the Hispanic Federation.
The non-profit organization helps Puerto Ricans arriving there find housing, register to vote, and learn English.

"The folks that are coming here and the families are running into difficulties you know to find a house, to find a job, to register their children if they don't have the documents," Franceschini said.

More than a million Puerto Ricans already live in Florida. In 2016, the state had the second highest Puerto Rican population in the United States, after New York.

Eliud Peña, his wife, and two stepdaughters arrived in Florida on September 24, four days after Hurricane Maria made landfall. They've spent 72 days in a hotel room with double beds.
"Being inside four walls is not helping my stress," said 17-year-old Yerianne Roldan, one of Peña's stepdaughters.
She is one of about 2,500 Maria victims to enroll in the Orange County school system. She's debating going to college there and many Florida universities are offering Puerto Rican students in-state tuition. Yerianne has been offered a scholarship.
"For job opportunities I think it's better over here," Yerianne said. "The stress you know, it's been hard. I don't know anyone who's gone through what we're going through."

Araceles is considering returning to Puerto Rico, eventually. Once it rebuilds and things are back to normal she has the dream of going back.
Two political experts told CBS News the mass exodus from Puerto Rico could shift politics here in Florida, a prized swing state. Once registered in Florida, Puerto Rican migrants will be able to vote in next year's midterm elections. In the last presidential election Florida's Latino vote went to the Democrats, and Donald Trump won Florida by just about 100,000 votes.
Thanks for reading CBS NEWS.
Create your free account or log in
for more features.